Justin Shoulder
From 22/06/2019 to 11/07/2019
Performers in residency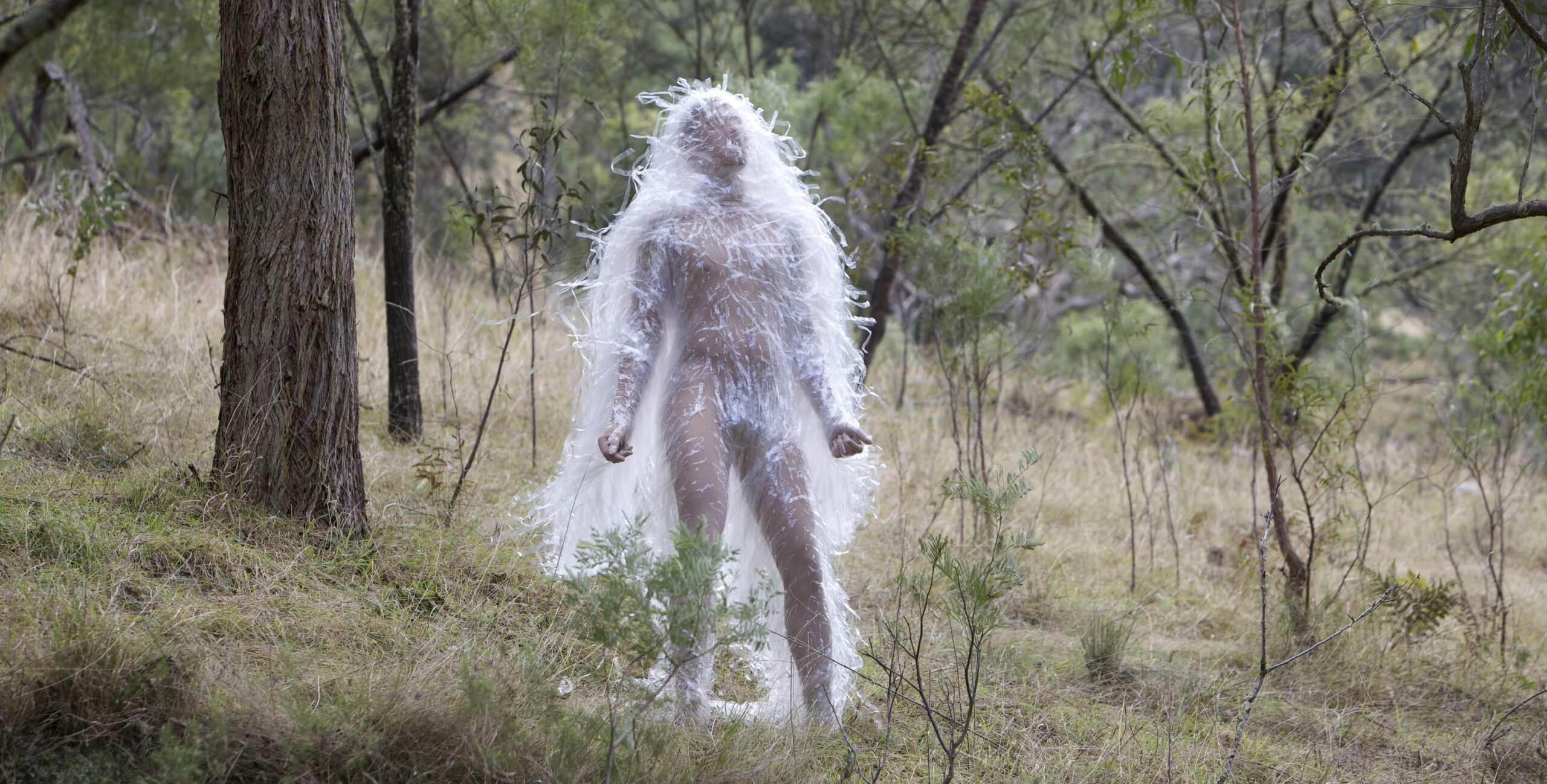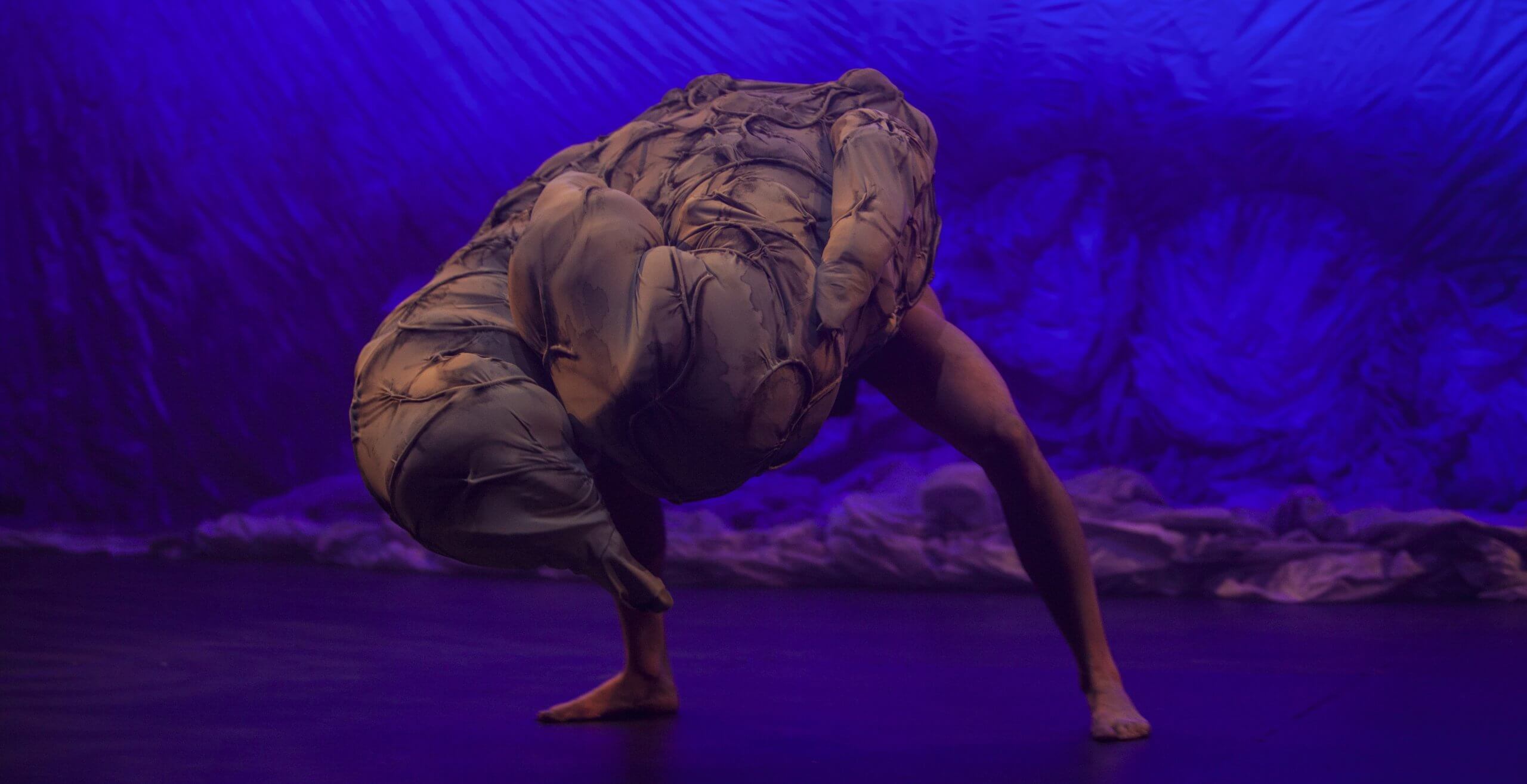 Launched in 2017, la Manutention is a new format that welcomes and encourages exploration and experimentation, providing artists the opportunity to develop their practices and produces original performances at the occasion of four performatives evenings for one month, giving visitors the opportunity to discover the artists' world and an occasion to follow the evolution of their ongoing work.
From 22/06/2019 to 11/07/2019 : Justin Shoulder
For La Manutention residency, Justin Shoulder will work with a series of figures from his body of work '"Carrion" and new figures from the conceptual and metaphysical space, '"The Skyworld".
"Carrion" is a post-human clown at the crossroads of evolution and collapse. The work questions what it means to be human in an era when our destructive influence over the planet is rapidly redefining the laws of nature. This creature has the ability to shapeshift into multiple forms and speak multiple languages. With an ego driven by nostalgia "Carrion" wanders an archaeological site uncovering objects.
As "Carrion" 's journey unfolds, we glimpse startling new truths about simulation, consumption and worship in an age of excess and acceleration. Drawing on
queer
and Filipinx ancestral mythologies, the work transports us into a place where the distant past collides with the far future, alerting us to the changes that already lie within ourselves.
Each episode will have a live score by Corin Ileto.
Curator : Vittoria Matarrese
With the support of MAC Cosmetics France.
Saturday 22nd of June
EPISODE 1: JAWS OF THE HORIZON
Through gleaning bones, a figure of contradictory and constantly shifting pluralities emerges. Never quite human, only ever Frankenstein: a ghost of the west, a virus, a trickster, or a prehistoric bird?
Thursday 27th of June
EPISODE 2: A HOLE IN THE SKY
Scattered with clues to this speculative future, the performance space becomes an archaeological site for a cybernetic demigod struggling with the symbiosis of its distinctly unique character. This figure constructs languid reflections of the natural through a detritus of celluloid reproduction. Cursed by ghosts of romanticism and nostalgia, "Carrion" is in the throes of forced evolutionary acceleration.
Thursday 4th of July
EPISODE 3: REGURGITASIA + dj set by Kōtare
A dissimulation of finches in collective bird song tweet requiem in d-minor, polyphonic tones carry on the wind. Warm rain falling. Steam. Lyrebirds mimic chainsaws while Bower birds collect and angle sinews of iridescent cabling building the form of an ancient child's body.
9:00pm – 10:00pm :  dj set by Kōtare
Club renegade, Precog curator and proud Ngāpuhi woman Kōtare (fka DJ Sezzo) will be on the decks looking after your ears. Having played every major art gallery in Australia, we're lucky to snatch her up in-between big bookings like Dark Mofo and supporting Klein, Aisha Devi, Lotic, Fatima Al Qadiri, Charli XCX (!) and Cher (!!!). Kōtare  is a rare delight with very well-developed sensibilities in both pop and experimental domains. She'll be bringing her signature genre-fluid, fun mixing style twisting together deconstructed club-left sounds, avant garde techno, hip hop, noise, metal and industrial reggaeton for a hell of a ride. Kōtare lives and works in Naarm/Birraranga/Melbourne.
Thursday 11th of July
EPISODE 4: SKYWORLD ~ AVIALAE + Concert de Corin Ileto
Conjuring an ancestral avian. A figure that draws from Pageantry, Pre Hispanic Pagan Clowns and Aposematism.