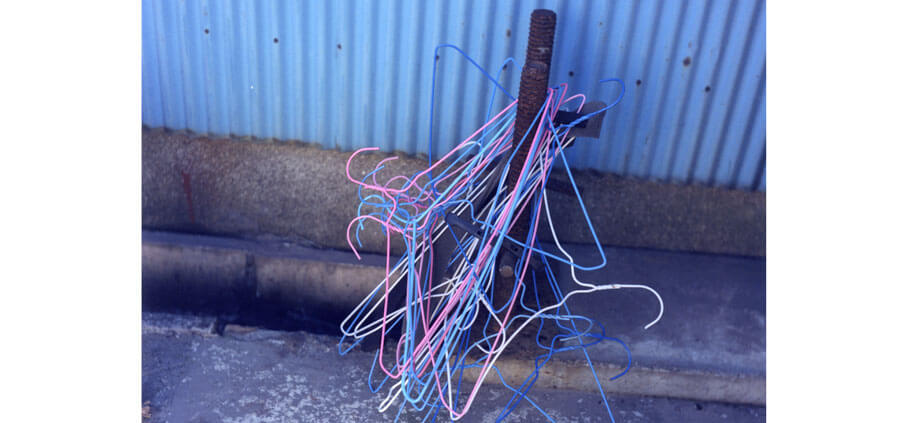 VESTOJ As part of La Manutention - Performers in Residency
From 22/11/2018 to 6/12/2018 Rendez-vous on Thursdays November 22, 29 and December 6. The event can be accessed only upon presentation of an entry ticket.
Launched in 2017, la Manutention is a new format that welcomes and encourages exploration and experimentation, providing artists the opportunity to develop their practices and produces original performances at the occasion of four performatives evenings for one month, giving visitors the opportunity to discover the artists' world and an occasion to follow the evolution of their ongoing work.
From 22/11/2018 to 6/12/2018 : VESTOJ
Founded in 2009, Vestoj is an annual publication and crossdisciplinary platform that deals with critical thinking on fashion through theory, oral history, literature and visual content. It is focused on sartorial matters by bridging theory and practice in fashion. As a forum where academia, the museum world and the fashion industry work together Vestoj raise awareness for fashion and dress as a cultural phenomena and field of research, while cultivating a greater understanding for the discipline. Aiming to challenge the status quo through encouraging creativity and an intelligent and transparent discourse, Anja Aronowsky Cronberg and Valerio and Sara Tamagnini will develop a special project for La Manutention. Three themes of recent Vestoj issues – "Failure", "Masculinity" and "Authenticity" – will be translated into three performative nights, creating encounters between creatives working from diverse ethos and disciplines.
PROGRAMME
Thursday, November 22 – 8pm
ON FAILURE / Cocktail party
In a society that venerates success, few things are as alarming as the prospect of failure. To fail is to expose yourself to the judgment of others, and to judge yourself according to those same standards. It is also an opportunity to learn how to remain humble. In the fashion industry, failure is common. Recently experts have argued that fashion as a system has failed altogether, since creativity often has to make way for profit. But fashion can also fail in small ways: the story is full of trends that failed to take off and dresses suddenly splitting at the side. During one evening, failure will be celebrated. As Samuel Beckett wrote in Worstward Ho: 'Ever tried. Ever failed. No matter. Try again. Fail again. Fail better.'
Thursday, November 29 – 7pm
Simone de Beauvoir once said that 'one is not born a woman, but rather becomes one,' and many would argue that the same could be said about being a man. Today, it seems more apt to talk about 'masculinities' in the plural, to underscore the many ways in which one can be a man, or become one. How do these masculinities express themselves through appearance? Is men's fashion a tool intended to keep the wheels of consumption turning? How have changes in fashion been influenced by a perception of gender constantly in flux? Why would the color blue be better for boys? How does machismo affect fashion and why it's so hard to shake the whiff of absurdity that stubbornly clings to male pin-ups? Many questions floating in the air of this evening dedicated to men.
Thursday, December 6 – 7pm
"Stay true to yourself. ", " Be yourself. ". These truisms and tautologies have grazed many a coffee cup, self-help book and T-shirt. Curiously, as philosophers debate the collapse of authenticity in a postmodern world, in consumer capitalism it has taken on a supreme importance: in fashion it's the holy grail. Terms like 'artisanal,' 'heritage,' 'crafts- manship' and 'storytelling' have become buzzwords. We speak of 'real clothes' as opposed to 'fashion,' and 'real people' as opposed to models. But is this authenticity a real ideal or another staged production?
Continuous video installation by London College of Fashion students – University of the Arts London.
Curator : Vittoria Matarrese