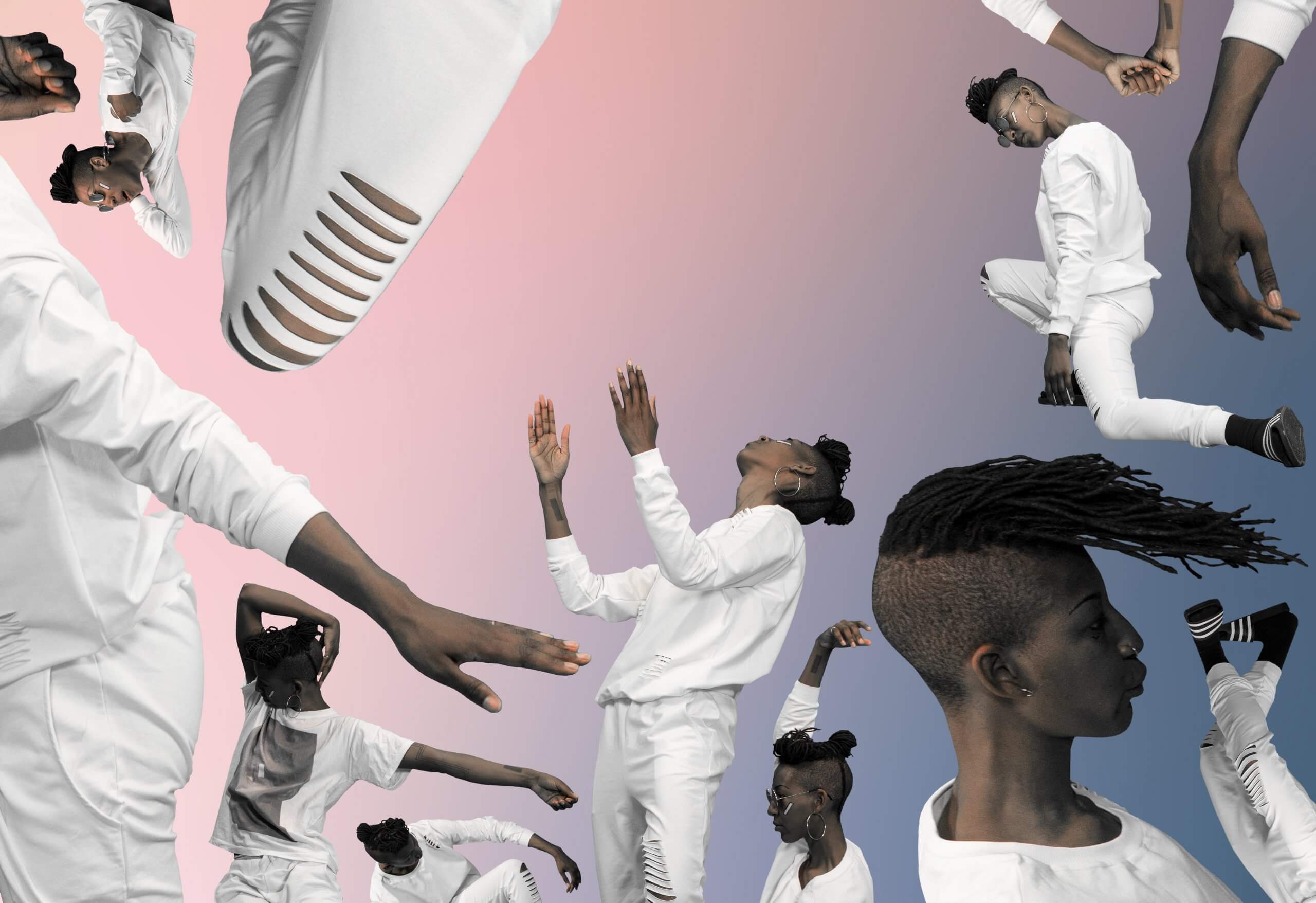 Jamila Johnson-Small As part of La Manutention - Performers in Residency
From 26/04/2018 to 10/05/2018 Rendez-vous on Thursdays April 26, May 3, May 10 from 7:30 pm to 11:00 The event can be accessed only upon presentation of an entry ticket.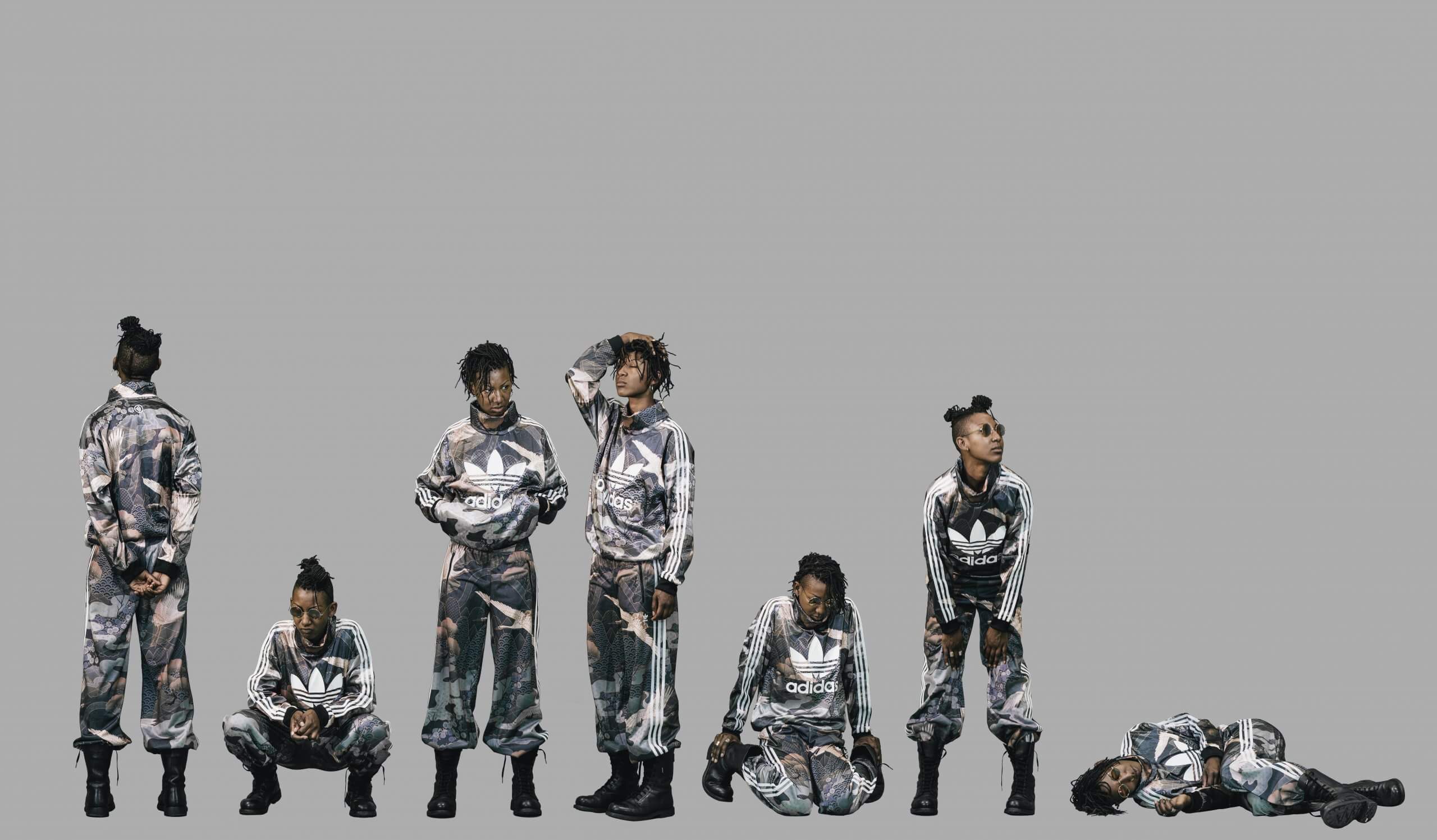 Launched in 2017, la Manutention is a new format that welcomes and encourages exploration and experimentation, providing artists the opportunity to develop their practices and produces original performances at the occasion of four performatives evenings for one month, giving visitors the opportunity to discover the artists' world and an occasion to follow the evolution of their ongoing work.
Du 26/04/2018 au 10/05/2018 : Jamila Johnson-Small
Jamila Johnson-Small makes shows that intertwines storytelling and trance states, electronic music and dance, to question gaze(s) directed towards her body. The artist creates choreography envisionned as a scene, chimerical space and battle field. Jamila Johnson-Small is part of two duos
"immigrants and animals
" and
Project O
, and she works also under the name of
Last Yearz Interesting Negro
.
Jamila Johnson-Small will also perform as part of DO DISTURB, the yearly performance festival of Palais de Tokyo (6-7-8 april 2018).
Curator : Vittoria Matarrese
_____________________
i (wun) – 26 avril . 19h30
Last Yearz Interesting Negro – i ride in colour and soft focus, no longer anywhere
Phoebe Collings-James – Live sound set
_____________________
ii (too) – 3 mai . 19h30
Shelley Parker – Live sound set working from original music for i ride in colour and soft focus, no longer anywhere
Shelley Parker has performed live and played DJ sets in the UK and internationally at venues spanning the Whitechapel Gallery, Turner Contemporary and Tate Britain. Her music productions have been released on various labels including: Houndstooth, Opal Tapes and her own label Structure. In 2017 she composed the music for the theatre production of Remnants premiered at The Print Room with previous performances taking place at the Marion Goodman gallery and Oxford Contemporary Music. In addition she has created several sound installations including commissions for the V & A and De la Warr Pavilion.
Lucy Suggate – PILGRIM
(produced by Dance4 sub brand logo)
Pilgrim is a physical journey through the mystical sound scores created by Electronic Musician James Holden. It is a reminder of the ancient and enduring kinship between dance and music and the deeply transformative qualities of both. The work is haunted by remnants of English folk heritage and pagan sensibilities shifting between hypnotic and euphoric states. Lucy's physical vocabulary is irreverent and eclectic; she guides us through minimal sophistication towards Acid House and arduous repetition, resulting in a variety of perceptual and physical shifts. Coaxed along by Holden's beguiling and epic rhythms she is constantly questioning and reminding us of why we dance.
Choreography and Performance Lucy Suggate
Music by James Holden
Supported using Arts Council England and British Council International development Fund. Original production By Marta Olveres, Sonia Gomez and Lucy Suggate, Modul Dance Residency, GRANER, Festival TNT Terassa, Mercat De les flor, Festival Sonar, Bora Bora, Border Community, Nottdance 15.
Bio:
Lucy Suggate is a dance artist and choreographer based in the UK. Making working since 2003 she is recognised for her articulate and engaging solo performances as well as choreographic  installations inspired by aspects ofsynchronicity and cooperation. Her movement practice is an ongoing inquiry into the perceptual and physical expansion that occurs when engaged in longterm moving and thinking. A lot of her current focus is around occupying spaces to practice in, investigating artistic extinction as feasible response to sustainability and revisioning future dance spaces as dynamic and flexible operations.
_____________________
iii (threee) – 10 mai . 19h30
Last Yearz Interesting Negro – Love Songs
Fernanda Muñoz – Newsome
Junior XL – Live sound set
 
La Manutention – Performers in residency benefits from the support of :