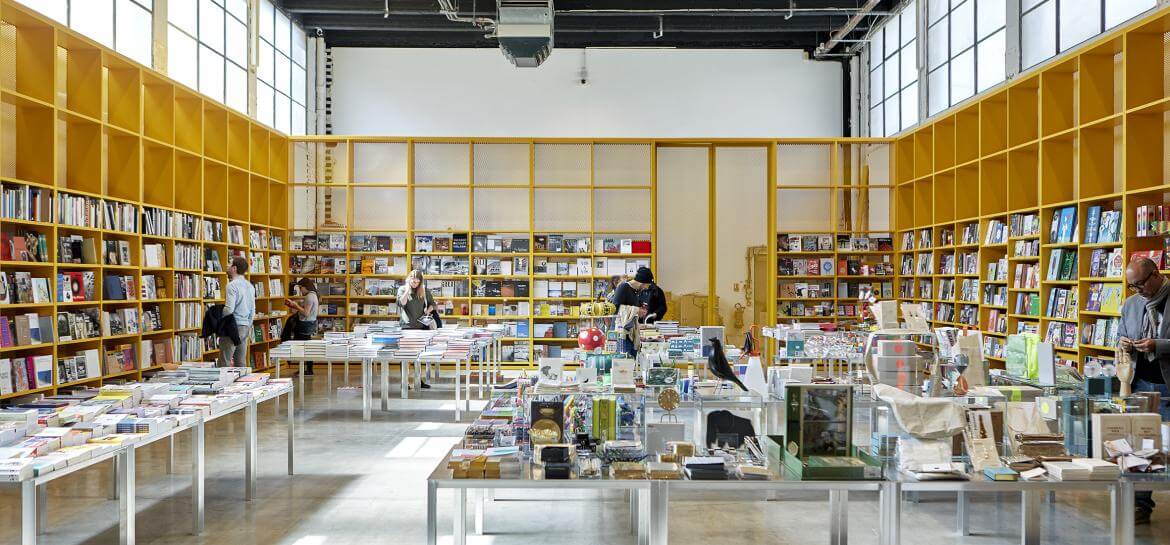 Walther König & Cahiers d'Art
Walther König & Cahiers d'Art, two key trademarks in the world of art, have now joined together to create at Palais de Tokyo one of the largest art bookshops in Paris.
Covering 450m2, Palais de Tokyo's bookshop offers an international selection of books and magazines, but also stationery, gift articles and objects associated with the exhibitions at Palais de Tokyo.
Cahiers d'Art has been a reference among publishers, ever since its gallery and review were founded in 1926 in Paris. Relaunched in 2012 after several decades of hibernation, Cahiers d'Art has since started publishing its eponymous review once more, its unique art books and its catalogues raisonnés, while also offering limited editions and original lithographs.
With over 40 points of sale in Germany, the UK, Austria, the Netherlands and most recently Belgium, Walther König is the unreplaceable art bookshop in Europe, with books about architecture, design, fashion, the cinema and above all the visual arts on its shelves.
Practical info
Open from 12am to 11:30pm very day except Tuesday
lalibrairie@palaisdetokyo.com
Email Us