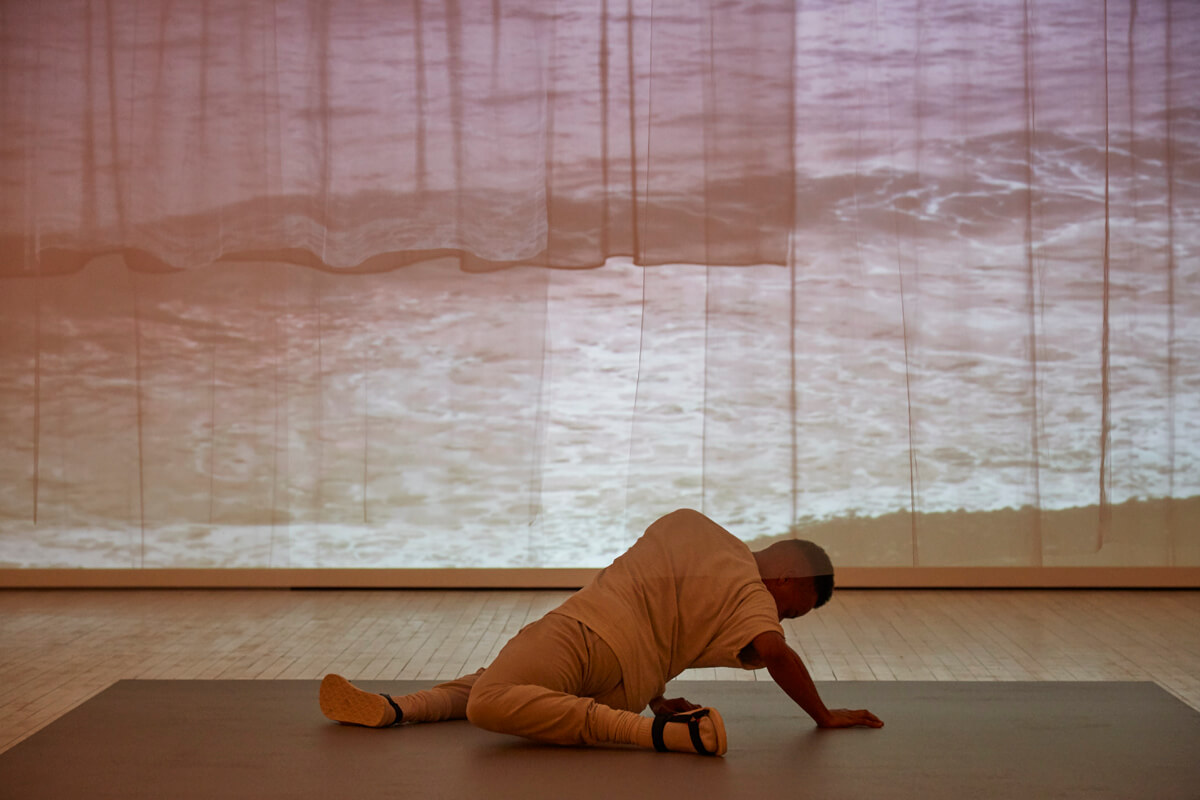 Paul Maheke On the frame of La Manutention - Performers in Residency
From 16/10/2017 to 15/11/2017 Rendez-vous on Thursdays Oct 19, Oct 26, Nov 2, Nov 9 starting at 7 p.m. The event can be accessed only upon presentation of an entry ticket.
In the fall of 2017, Palais de Tokyo inaugurates La Manutention, a residency programme dedicated to performance art. From October to July, six emerging artists are invited to a residency programme, for a period of one month each. This new format welcomes and encourages exploration and experimentation, providing artists with the opportunity to develop their practices and produce an original work, turning the spaces of Palais de Tokyo into a studio.
Each Thursday evening, the residency opens up its doors to the public, giving visitors the opportunity to discover the artists' world, and those of their guests. These performative evenings are also an occasion to follow the evolution of their ongoing work.
At the beginning of the residency, each artist is also invited to work with a mixologist so as to conceive a cocktail, matching the colour and flavour of their stay at Palais de Tokyo.
From 16/10/2017 to 15/11/2017 : Paul Maheke
Paul Maheke (born in 1985, in France) continues his exploration, through music and dance, of questions associated with emancipation, collectivity and the birth of parallel and alternative identities.
Curator: Vittoria Matarrese
La Manutention – Performers in Residency benefits from the support of: