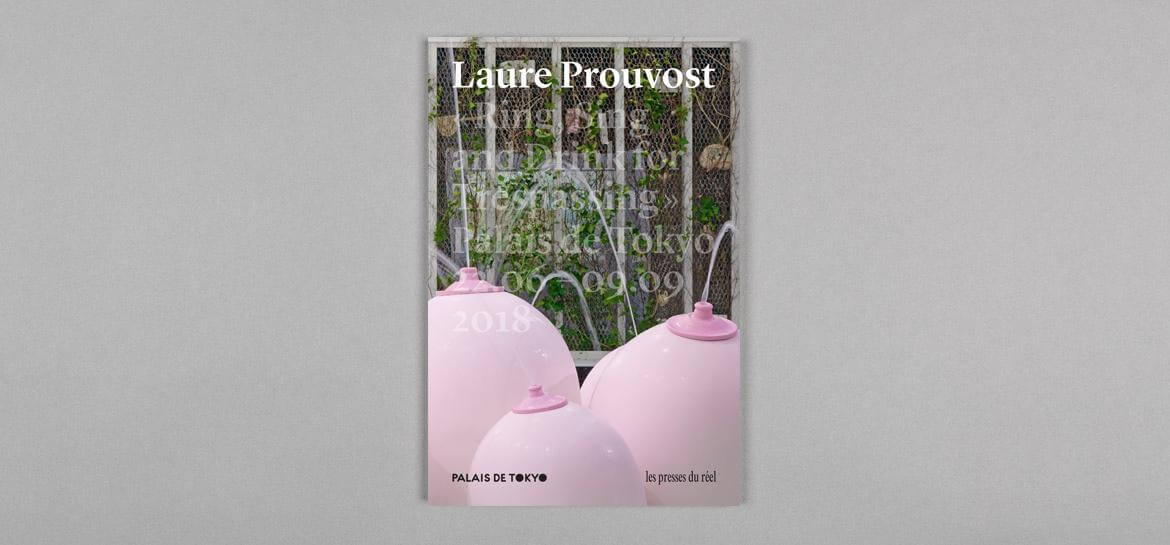 Laure Prouvost
A book published on the occasion of Laure Prouvost's solo show at the Palais de Tokyo, 22.06 – 09.09.2018
Generous and full of humour, the work of Laure Prouvost examines the relationships between language, image and perception, placing the visitors in situations of doubt and incomprehension, but also a wonder which is both intellectual and sensorial. These situations become immersive installations, inviting escapism, in a dialogue between films, sculptures, paintings, tapestries, performances.
Her exhibition at the Palais de Tokyo, "Ring, Sing and Drink for Trespassing", operates as an ode to diagonal lines, the transcending of limits and the joy of slipping over a fence to discover a wasteland or, a now-abandoned garden.
Book Contents
– "Little Bees Behind": interview between Laure Prouvost and Daria de Beauvais.
– "Laure Prouvost: Leaking Language", by Karen Archey.
– "Organs Without a Body", by Emanuele Coccia.
About the authors
– Daria de Beauvais is a curator at the Palais de Tokyo. She curated Laure Prouvost's solo show.
– Karen Archey is Curator of Contemporary Art, Time-based Media at the Stedelijk Museum Amsterdam.
– Emanuele Coccia is a lecturer at EHESS (Paris). He is the author of Sensible Life (2016), and Goods: Advertising, Urban Space and the Moral Law of the Image (2018). Forthcoming in English: The Life of Plants. A Metaphysics of Mixture. With Giorgio Agamben, he has edited an extensive anthology covering angels in Judaism, Christianity and Islam: Angeli. Giudaismo, Cristianesimo, Islam (2009).
See more
About
Bilingual (French/English)
Printed book
Softcover
96 pages
Format: 16 x 24cm
ISBN : 978-2-37896-022-3
17 € (France)