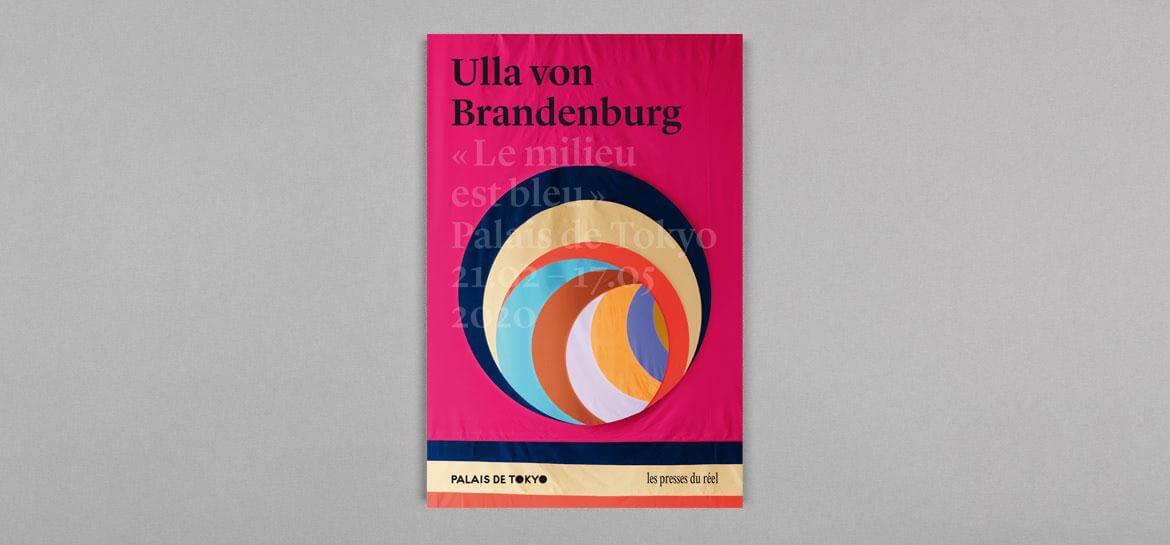 Ulla von Brandenburg
Monographic book published on the occasion of Ulla von Brandenburg's solo show at the Palais de Tokyo, 21.02 – 13.09 2020
From a background rich in literature and the history of arts and architecture—as well as psychoanalysis, spiritism and magic—Ulla von Brandenburg explores the shaping of our social constructs with borrowings from theatrical codes and mechanisms, together with esoteric rituals and popular ceremonies.
For her exhibition at the Palais de Tokyo she has conceived a total, constantly evolving project inspired by the theatre, its imaginary realm and its conventions. With ritual as her starting point, she invites the public to experience an immersive reinterpretation of the themes, forms and motifs—including movement, the stage, colour, music and textiles—that fuel her oeuvre.
This monographic book includes a rich iconography, in particular with views of the exhibition at the Palais de Tokyo, a conversation between the artist, Laure Fernandez, a researcher into the performing arts, and Yoann Gourmel, the curator of the exhibition, as well as two unpublished essays by the art historian Merel van Tilburg on the Ulla von Brandenburg's oeuvre and the historians Léonor Delaunay and Manuel Charpy on the history of the stage curtain.
 
Book contents
– "Uncover, Recover, Reprocess, Convert: Themes, Objects and Materials in Ulla von Brandenburg's Work," by Merel van Tilburg.
– "Time's Imprint," Ulla von Brandenburg in conversation with Laure Fernandez and Yoann Gourmel.
– "Down with the Curtain," by Léonor Delaunay and Manuel Charpy.
About the authors
– Manuel Charpy is an historian, research fellow at CNRS and director of the InVisu Laboratory (CNRS/INHA).
– Léonor Delaunay is a theatre historian, and director of the Société d'Histoire du Théâtre.
– Laure Fernandez is a researcher in the performing arts, and an associate researcher at the Thalim Laboratory (CNRS), where she co-directs the NoTHx (Nouvelles Théâtralités).
– Yoann Gourmel is a curator at the Palais de Tokyo. He curated Ulla von Brandenburg's solo show.
– Merel van Tilburg is an art historian and an art critic.
See more
About
Bilingual (French/English)
Paperback
112 pages
Format: 16 x 24 cm
ISBN: 978-2-37896-148-0
17 € (France)