HUMPTY \ DUMPTY
Cyprien Gaillard
From 19/10/2022 to 08/01/2023
HUMPTY \ DUMPTY, Cyprien Gaillard's new project for autumn 2022, takes the form of an exhibition in two chapters that are presented simultaneously at the Palais de Tokyo and at Lafayette Anticipations. With this project, he offers a reflection upon time – its traces, its effects, and the relationships that humans form with it. Inspired by the current era, one in which Paris is frenetically restoring its most prestigious monuments whilst erasing marks of wear and tear in preparation for the Olympic Games, Cyprien Gaillard reveals how the city acts a privileged terrain for the expression of entropy (degradation, disorder and unpredictability), and how, in return, humans seem compelled to fight against this process. Exploring the margins, the nooks and crannies, and the spaces of dissent, he probes our desires for order, permanence and consistency whilst seeking out narratives that point to possible new forms of equilibrium.
HUMPTY \ DUMPTY takes its title from Lewis Carroll's novel Through the Looking-Glass, and refers to the egg-shaped character who has fallen from atop his wall and who, despite many attempts, cannot return to his original state.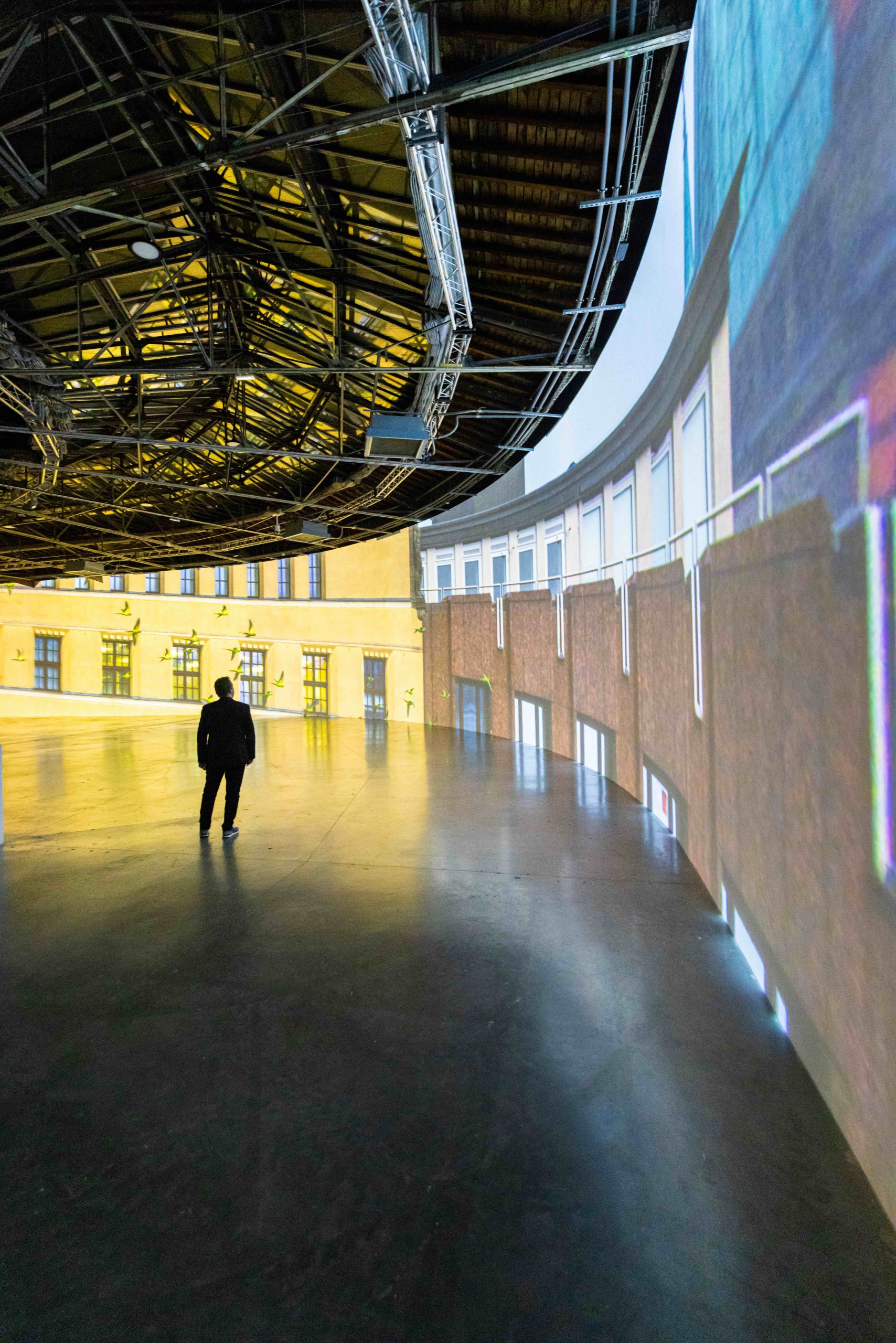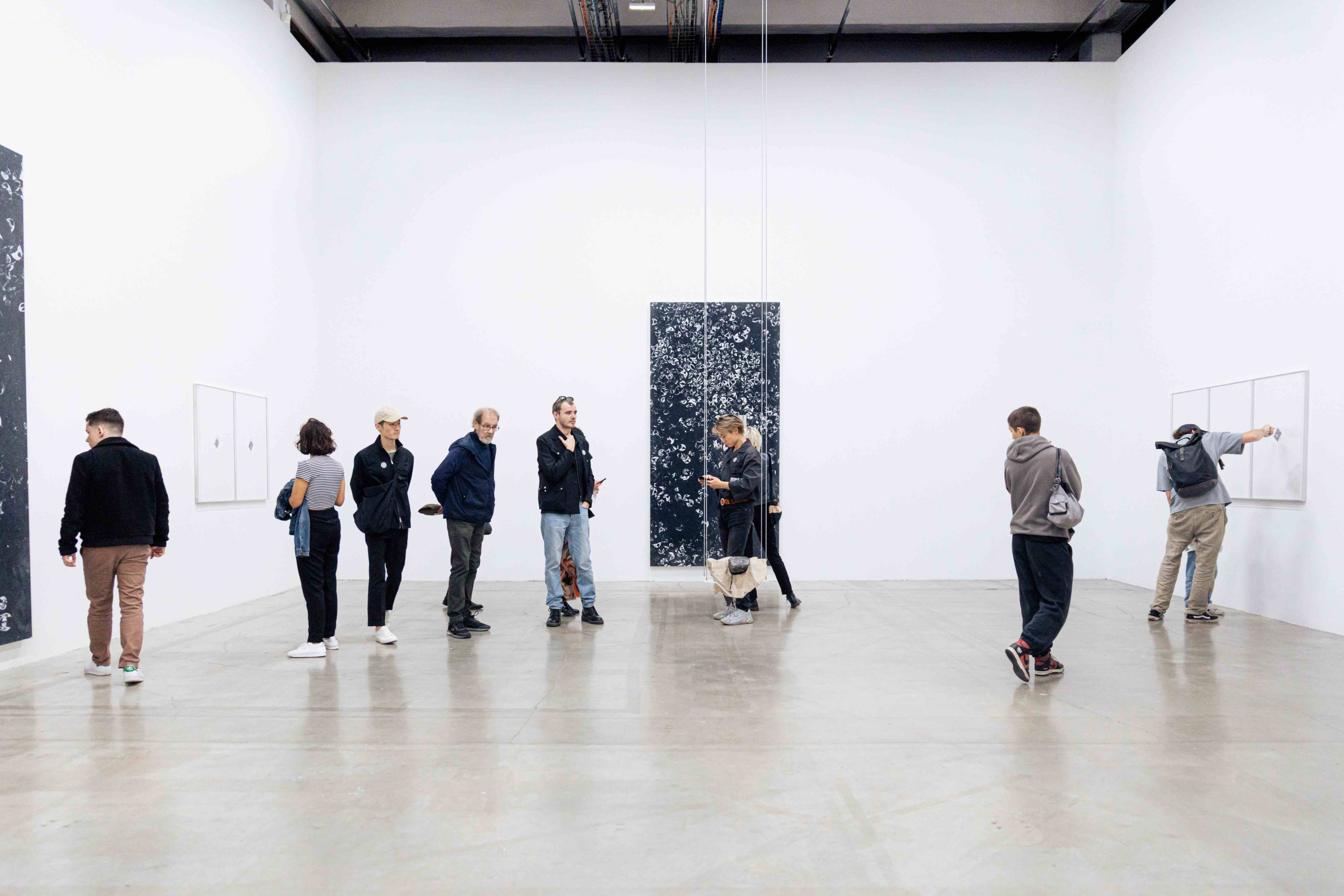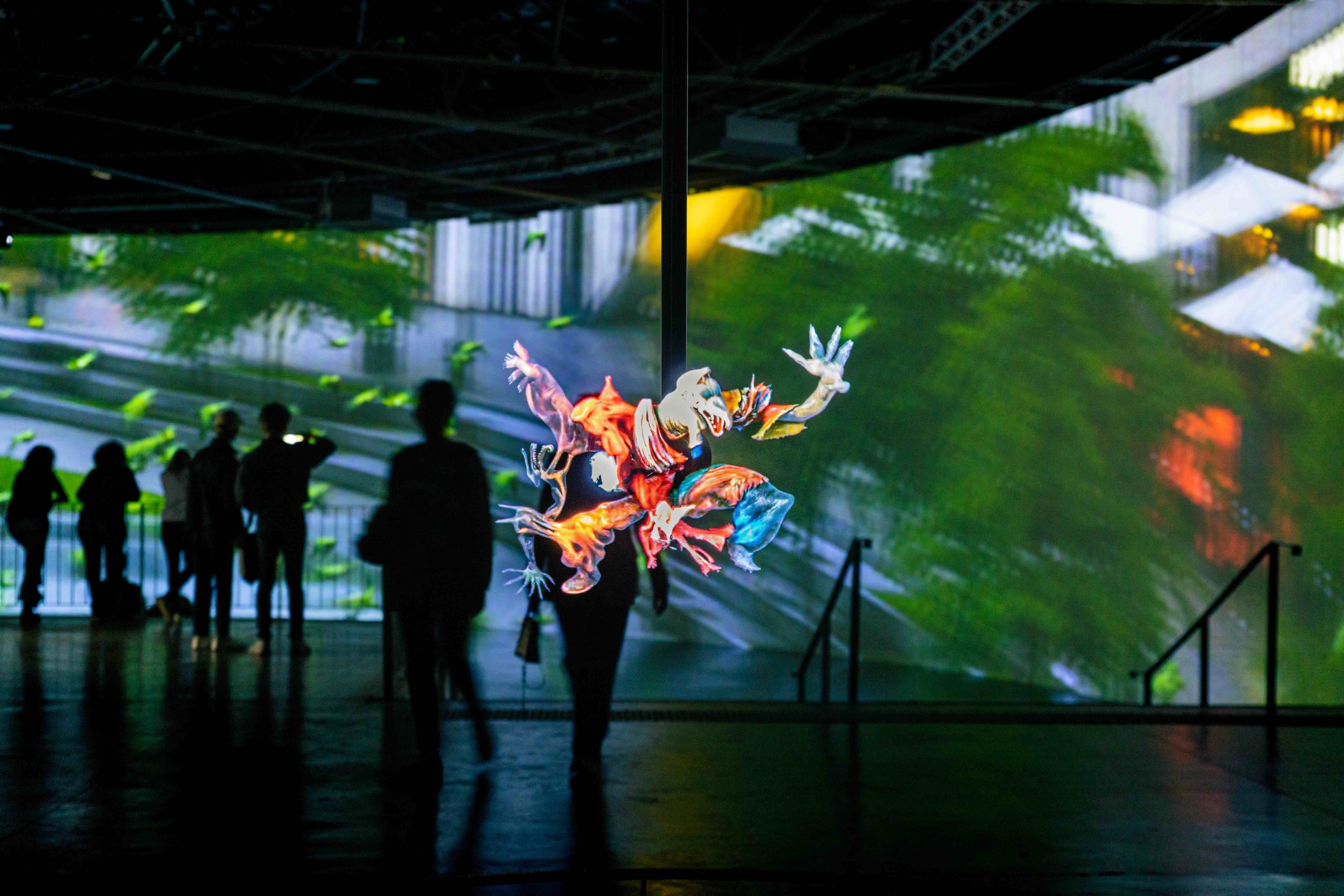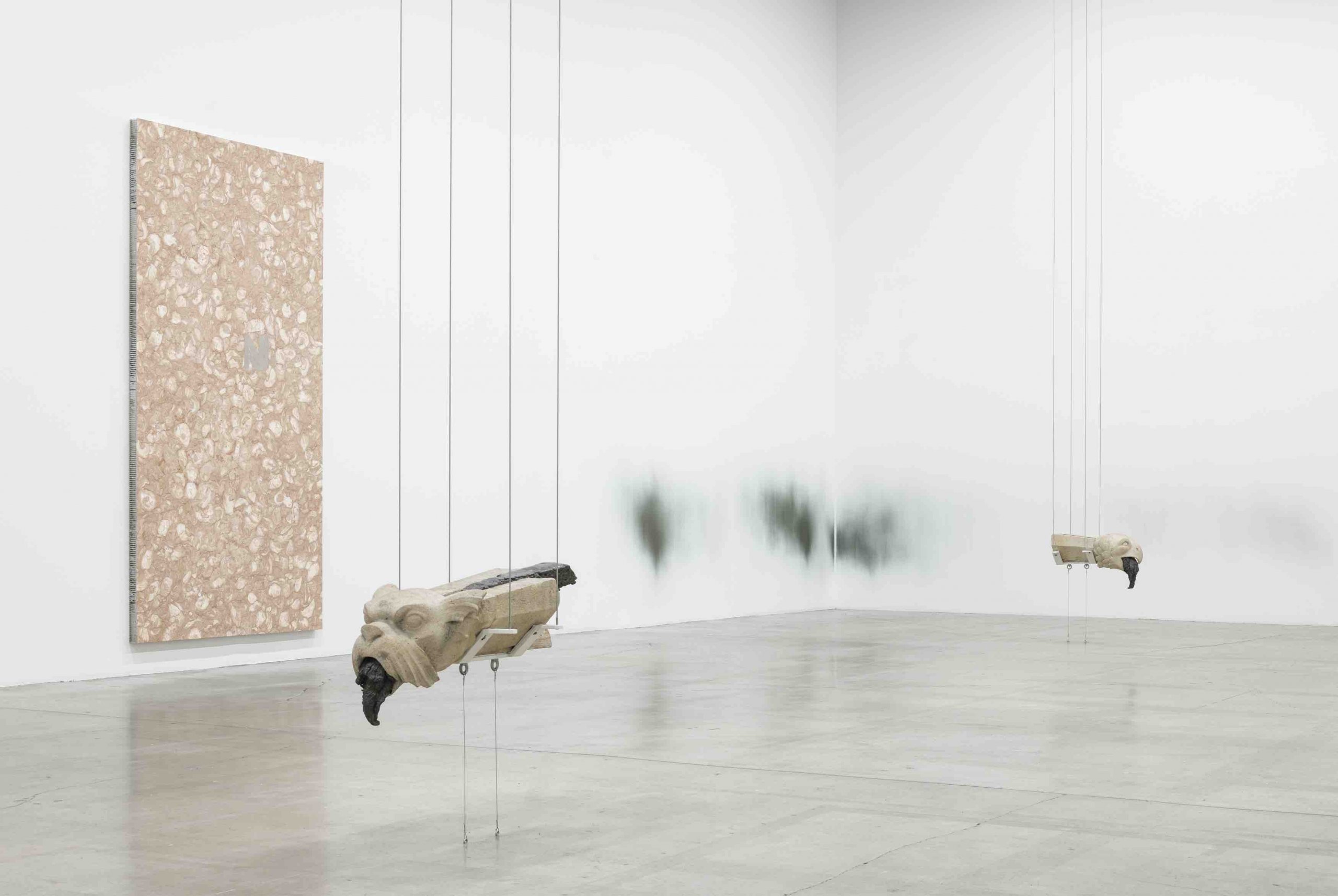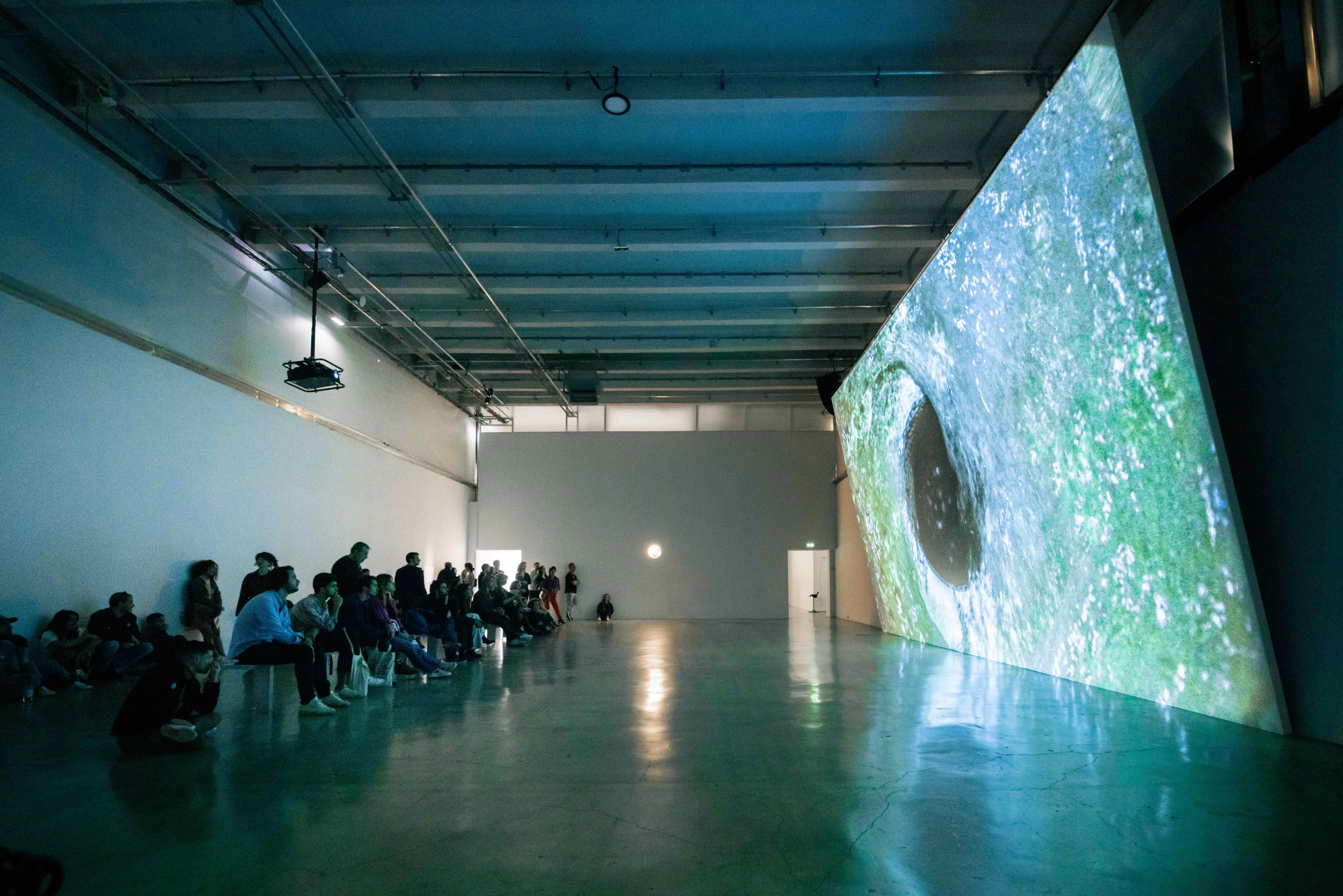 At the Palais de Tokyo, HUMPTY, the first chapter of the exhibition, presents selection of works that have never been shown before in France, as well as others by invited artists. Through evocations of the relationship between the body and architecture, abandoned territories, war and invasive species, Cyprien Gaillard paints a portrait of our relations to collapse and to reconstruction. In doing so, he offers a portrait in negative of our obsession with the preservation of beings and the conservation of things, and the permanent temptation to maintain or return to a certain order of the world.
At Lafayette Anticipations, for the second chapter of the exhibition, DUMPTY, the artist gives new life to a work that has seemingly fallen into oblivion. A monumental sculpture installed in 1979 in the heart of the newlyconstructed Horloge district, this unique automatoncum-timepiece consists of a man perched atop a rock armed with a sword and a shield. The last movements of the automaton date back to 2003, and it has remained paralyzed ever since, gradually abandoned to a colony of pigeons and to erosion. Cyprien Gaillard proposes here a rebirth for this sculpture, wherein the movements of its permanent battle against time can resume once more.
FROM 19/10/2022 TO 08/01/2023
With Giorgio de Chirico, Käthe Kollwitz, Robert Smithson, Daniel Turner
Curator Rebecca Lamarche-Vadel
Assistant curator Clément Raveu