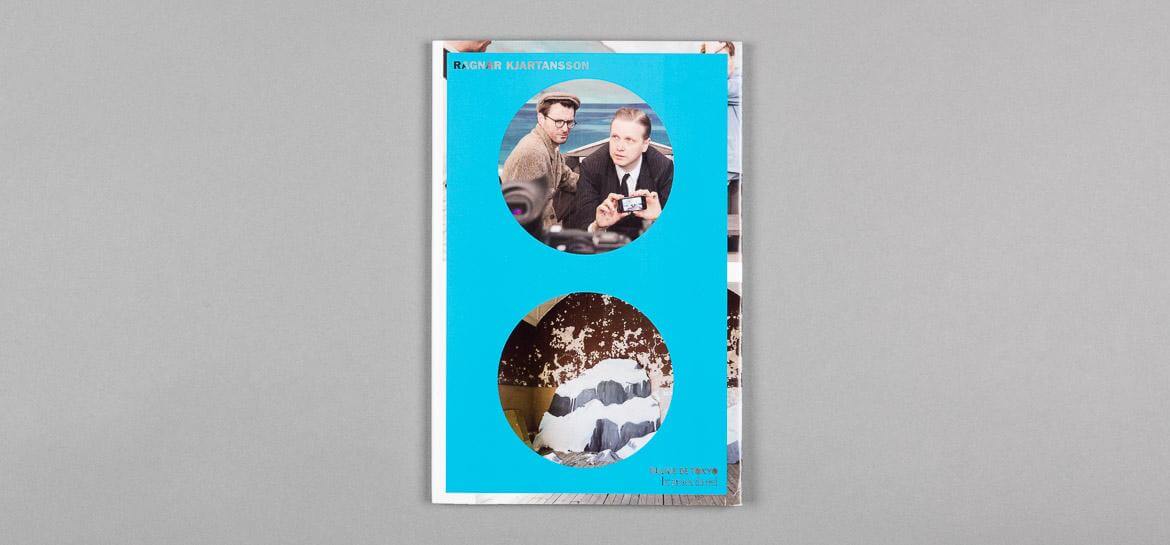 Ragnar Kjartansson
Book published on the occasion of Ragnar Kjartansson's solo exhibition at the Palais de Tokyo, "Seul celui qui connaît le désir," 21.10 2015 – 10.01 2016
Ragnar Kjartansson's singular work is a cross between performance and cinema, sculpture and opera, plein air painting and music. He often produces large-scale multidisciplinary projects and the production of his works often requires the collaboration of several participants―actors, musicians, friends and family members.
Experimenting the mechanisms of theatre and the dramatic impulses of tragedy, Ragnar Kjartansson succeeds in bringing emotions out of melodramatic actions and in revealing the reality on which relies every interpretation. Through repetition, which is genuine motif in his work, Ragnar Kjartansson enlightens the theatricality and efforts at work in everyday life.
Book contents
– "Once Again": An essay by Laure Fernandez.
– "Only He Who Knows Desire": A conversation between Ragnar Kjartansson and Julien Fronsacq.
About the authors
– Laure Fernandez is a researcher in performing arts. Her research projects focus in particular on the idea of theatricality in the contemporary visual arts.
– Julien Fronsacq is a curator at the Palais de Tokyo and the curator of Ragnar Kjartansson's solo exhibition.
See more
About
Bilingual (French/English)
Printed book
Softcover
96 pages in color
Format : 16 x 24cm
ISBN: 978-2-84066-803-9
19 € (FR)