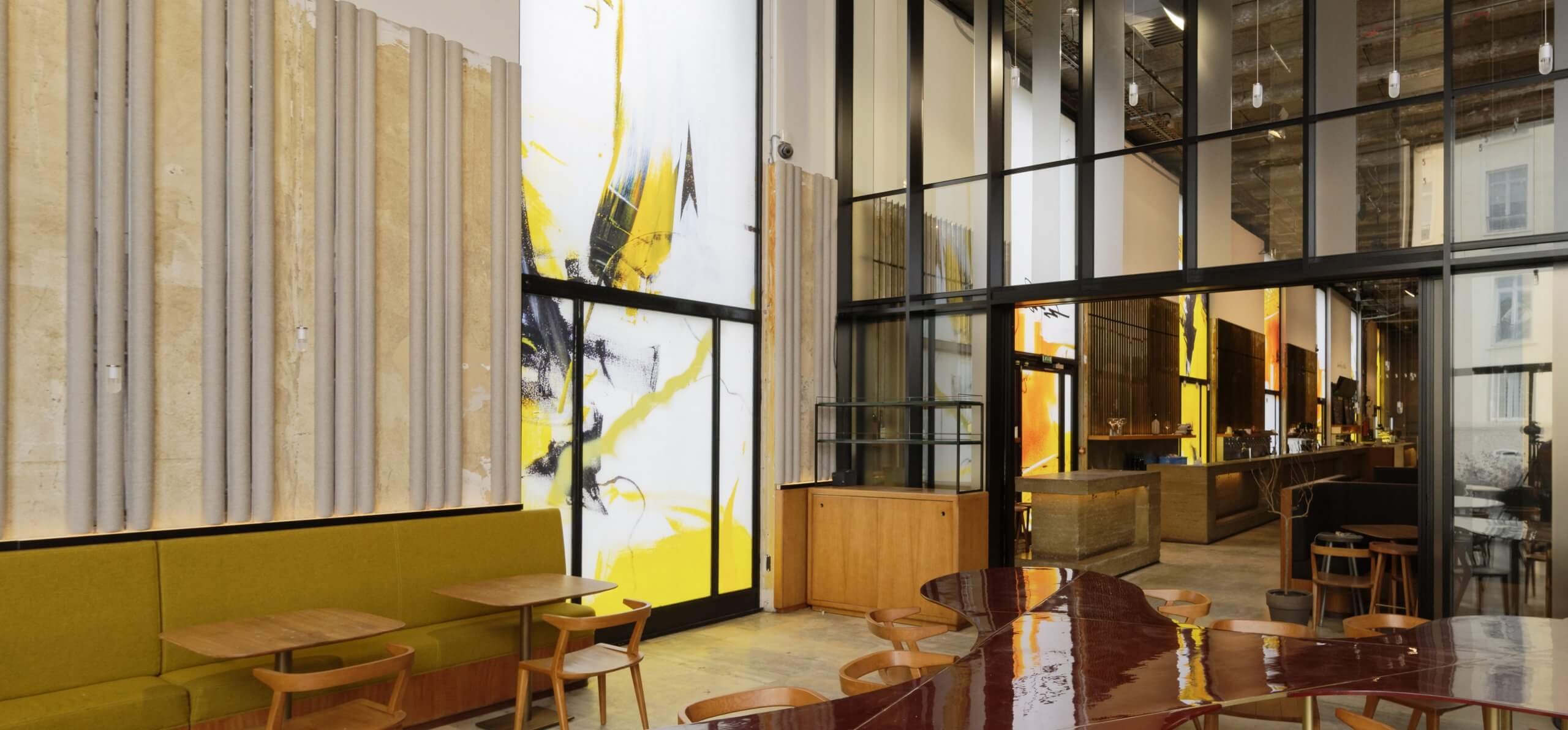 LASCO PROJECT #11
Futura 2000 - « Violent treasure »
From 15/06/2020 to 03/01/2021
For his exhibition "Violent Treasure" on the windows of the Palais de Tokyo, Futura 2000 is deploying a cloud of corrosive, misty pigments, contaminating the art center's architecture and setting off a radioactive flash that broadens the horizon. Then its vibrations of white, black, yellow and orange colors spread out in a play of chaotic expansion and overlapping, interspersed with vibrant lines and furtive ellipses.
At the end of the 1970s, the rise of graffiti in the New York subway shook up art history. At the time, this new pictorial fever, paced by the beats of Hip-Hop, resonated with the technological revolutions, the acceleration of the world and its traumas (the Vietnam War, the ghettos and racial tensions). As part of the second generation of US graffiti, Futura is a legend: his name (inspired in part from the Stanley Kubrick's film "2001, A Space Odyssey"), his life and his painting have stood out as premises in the movement and in its evolutions during the digital age.
Always a multimedia visionary, and not wishing to be locked up in the past, as early as 2001 Futura anticipated:
"The Web is really an extension of graffiti. The Web became a virtual wall that anyone was free to write on, however they wished. We're all pirate radio, we're all broadcasting live."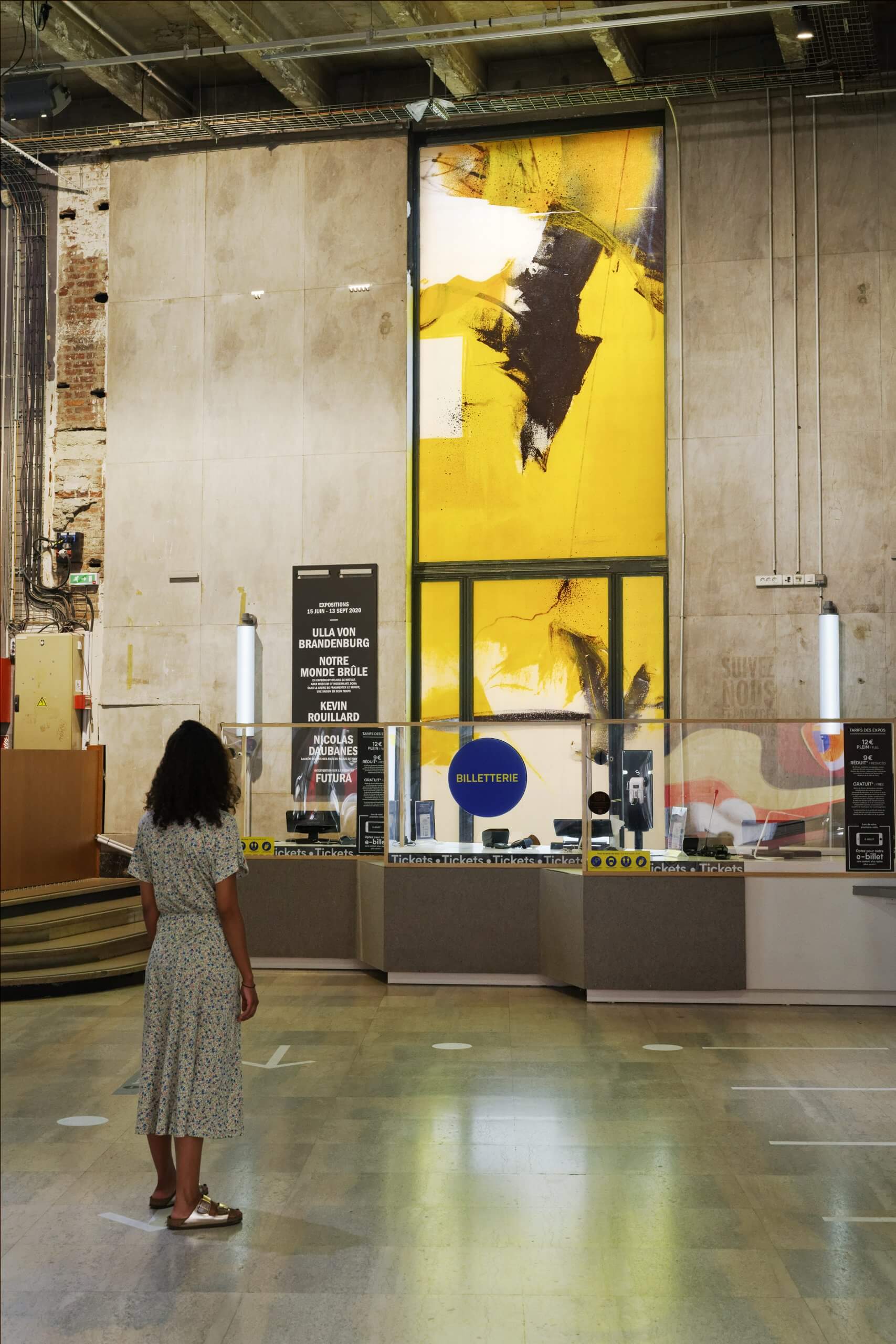 Though known for his signature – a sequence of sharp, dynamic lines – Futura was soon to stop working with letters and turned towards abstraction. In the early 1980s, he produced the first totally abstract painting to cover the entirety of a subway car—most notably his iconic "Break" train. This shift to abstraction was above all marked by the artist's military experience, after spending several years in the navy, on an aircraft carrier, because of an accident associated with graffiti. Fascinated by the kinetics of paintings activated by trains, but also by the power and speed of aircraft carriers and printed military fabrics, his abstract art could be seen as a «camouflage-painting.» But if camouflage is about making invisible, Futura's reveals the indomitable energy of spray paint, dusty paint that reinvents the sfumato technique by putting it under pressure.
« There's a side that's good and there's a side that's bad And on the inside graffiti's always have That individual desire which I guess I most admire That need to bomb, to see things on fire »
From 15/06/2020 to 03/01/2021