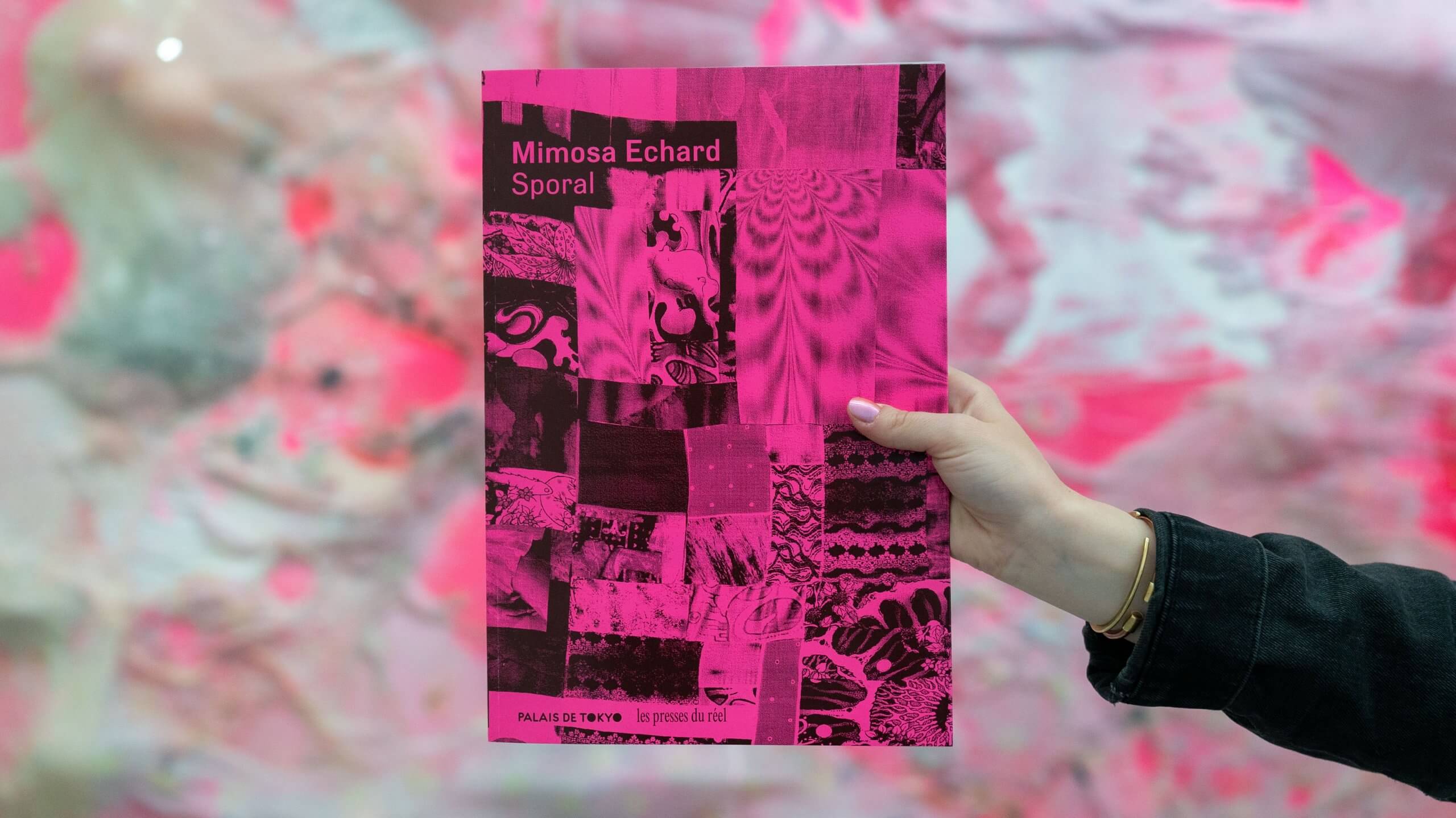 Mimosa Echard
Monographic book published on the occasion of Mimosa Echard's solo show "Sporal" at the Palais de Tokyo, 15.04 – 04.09 2022
In Mimosa Echard's artistic practice, elements from pop culture and from the world of the living are brought together, thus composing vibrant, sensual assemblies. Through her vast compositions, the artist explores contaminations' zones between organic objects and heteroclite commodities, creating fluid ecosystems. For her exhibition "Sporal" at the Palais de Tokyo, Mimosa Echard has collaboratively conceived a video game inspired from the life cycle of myxomycetes, which invites to explore the cavities of a perpetually transforming organism. To the rhythm of a pop-experimental soundtrack, the projection of a walk inside the game spreads on a patchwork with psychedelic patterns. The dreamlike environment, which is deployed, punctuated by latency periods, generates a metamorphic and surreal universe, in which, set in the same momentum, the artist rethinks the connections between sexuality and reproduction.
This book includes a visual contribution by Mimosa Echard, a rich iconography with views of her solo show at the Palais de Tokyo, an essay by Pip Wallis and an interview between Mimosa Echard and Daria de Beauvais, curator of the exhibition.
Book contents:
– "Immanence and Living Water," by Pip Wallis.
– "My One Cell Fantasy," interview between Mimosa Echard and Daria de Beauvais.
About the authors:
– Pip Wallis is Curator, Contemporary Art, at the National Gallery of Victoria (Melbourne).
– Daria de Beauvais is Senior Curator at the Palais de Tokyo. She is the curator of Mimosa Echard's exhibition "Sporal."
See more
About
Bilingual (French/English)
Paperback (cover with flaps)
112 pages
Format: 21 × 30.5 cm
ISBN: 978-2-37896-320-0
19 € (France)