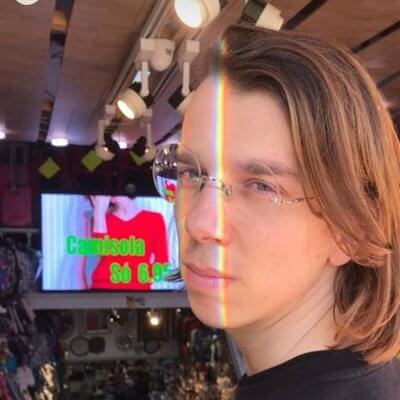 Pedro
Neves Marques
Artist
Born in 1984 in Lisbon (Portugal), lives and works between Lisbon and New York (United States).
Pedro Neves Marques' work combines anthropological research, cinema, publishing, poetic and fictional writing. Their hybrid aesthetic, that blends science fiction and documentary realism is influenced by the history of feminist and queer sciences, and projects us into futures that question the control of our bodies, our desires and the world around us beyond the register of dystopia. In doing so, they explore how we might transform our imaginaries of gender, new technologies, ecology and postcolonial issues.
In the exhibition, Pedro Neves Marques presents a set of recent videos that centre on the character YWY, an indigenous android from northern Brazil imagined in collaboration with the actress and activist Zahy Guajajara. The result of research by the artist into South American animist cosmologies, this cyborg who must confront capitalist cosmopolitical mutations resonates with the perspectivist model of Brazilian anthropologist Eduardo Viveiros de Castro, according to which any species' view of another always depends on the body in which it resides itself. By engaging in strategies of imaginary world-building, YWY combines elements of science fiction with indigenous cosmologies to challenge linear conceptions of to the future.
Pedro Neves Marques is represented by the Umberto di Marino Gallery in Naples. They recently received the Ammodo Tiger Short Award for his film Becoming Male in the Middle Ages at the 2022 Rotterdam International Film Festival. Their work has recently been the subject of solo exhibitions at CA2M, Madrid (2021) and CaixaFórum, Barcelona (2021), as well as at Castello di Rivoli, Turin (2019). They are currently representing Portugal at the 59th Venice Biennale.