FOUDRE SENTIMENTALE
From 15/12/2022 to 08/01/2023
With : Mariana Benenge, The Bells Angels, Baptiste César, Chéri, Damso, Emilie Désir, Fabien Jobard, Kapela Marna, Hito Steyerl, Melchior Tersen, Simon Johannin, Kleospatera, Noé Nadaud
& the students of the 5th promotion of Casa 93 : Mavis Ahmès , Charlotte Charton, Léo Ciavarella, Khal Fergoug, Lou-Hân Gaillard, Cyrielle Gallais, Iris Imbert, Freddy Lassey, Cristale Maillot, Isis Mbango, Zoé Nguyen, César Noyer, Francine-Audrey Nkou, Tali Ricard, Hyphialtes
Extending the exhibition "Jusqu'ici Tout va bien" ["So Far, Everything's Going Well"] produced in 2020 with the École Kourtrajmé (Clichy-sous-Bois / Montfermeil), Palais de Tokyo has invited students from Casa 93 (Montreuil) to develop a capsule exhibition in the form of a workshop from 15 December 2022 to 8 January 2023. On this occasion, the work of these emerging artists will dialogue with that of other artists, researchers, dancers and musicians.
In French, only a few letters separate the word for 'crowd' ['foule'] from the one for 'lightning' ['foudre']. When it is not considered as a punishment from above or a sudden passion, lightning simply falls from the place where clouds float gently by. It lights up the world in time with the electric rhythm of thunder. From the sky, the crowd appears as an anonymous, threatening and vertiginous mass. From the ground, it is made up of a multitude of individuals and just as many emotions discharging.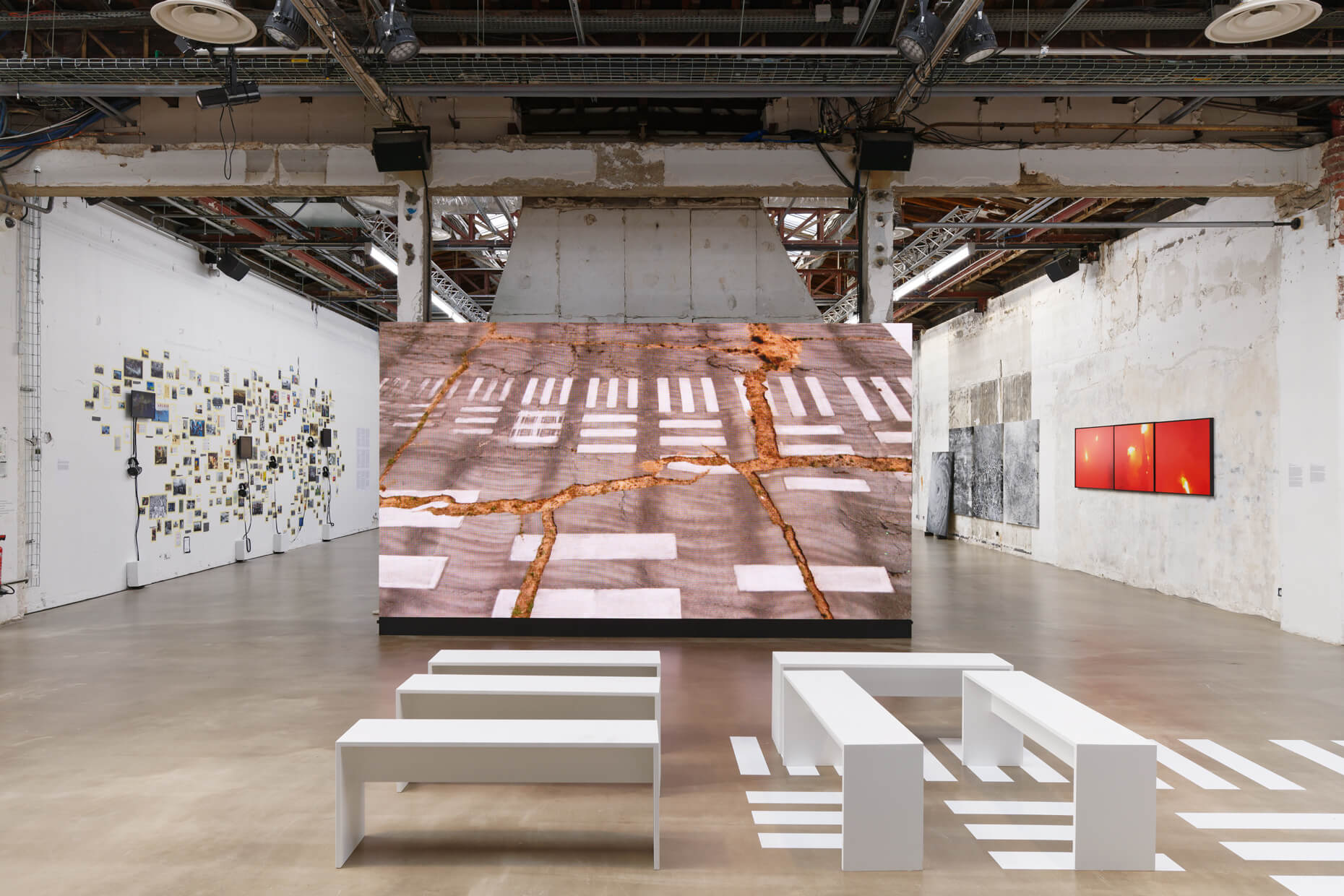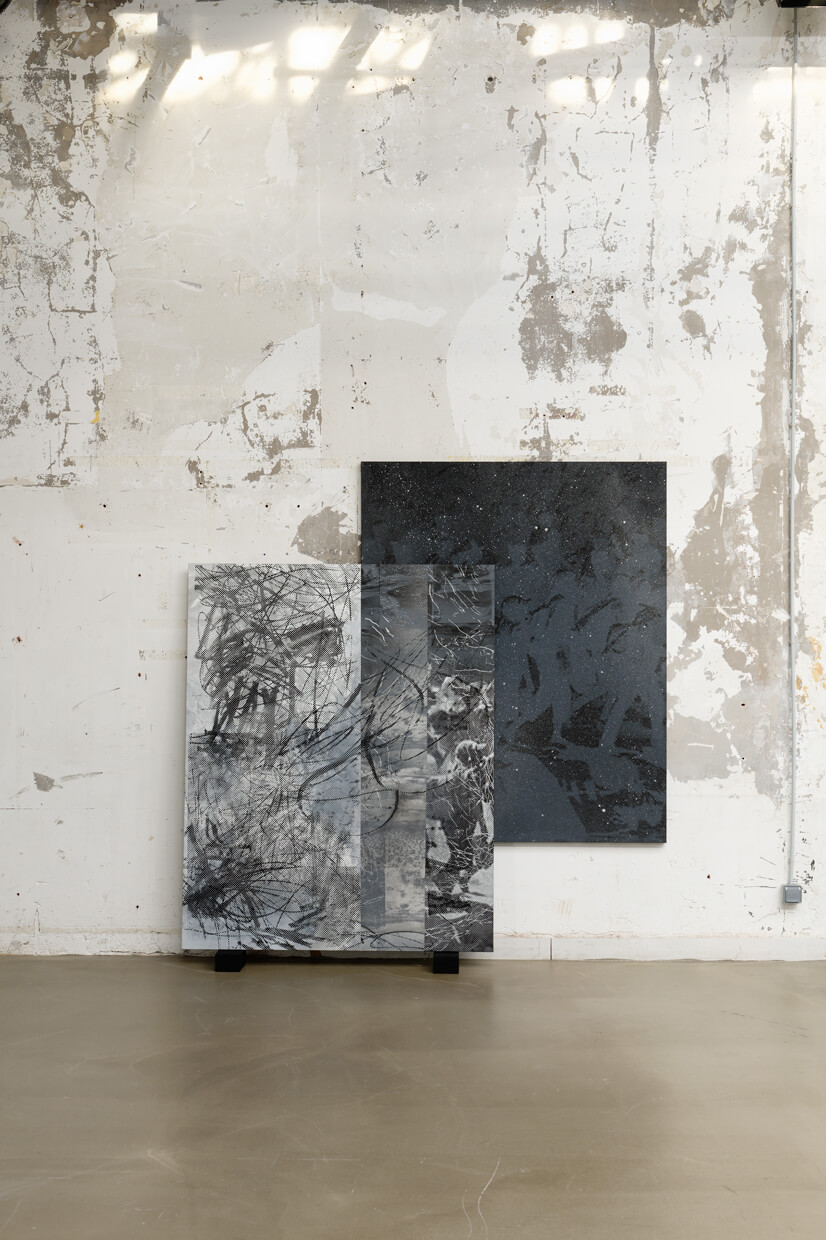 In his 1960 text Masse et puissance, writer Elias Canetti suggests that it is the "discharge" that truly constitutes the mass. Without it, the mass does not exist as such. "It is the moment when all those who make it up cast aside their differences and feel equal", suddenly forming a community in a world structured by distance and by borders. "In the moment of discharge, they reject that which separates them." When in motion, the crowd becomes pyrotechnical. Thermal imagery shows it heating up: the crowd sees red, a mirage of hell or of delights. In a society that is at once strictly controlled and highly atomized, Foudre Sentimentale explores the actual libidinal fantasy of the crowd, of airborne clouds of sentiment and teargas-fogged embraces. The exhibition proposes a confrontation between the bodies of the public with those of forty models who have temporarily become the creative means for students of Casa 93 fashion school. Like a vortex, these multiple and static bodies are placed in a spiral, allowing viewers to place themselves within the crowd or facing it. The textile creations of the students investigate the notion of the uniform and its ability to constitute an at times anonymous community, as well as the fantasies that are linked to particular accessories and appearances that lead to racial profiling by the police. These creations are placed in dialogue with paintings, photographs, films, archives, poems, as well as music and dance performances. 
Political protest becomes dance, some choreographies becomes protest. A crowd at once romantic, inclusive, nostalgic, digital, chaotic, shy, mute, ecstatic, fluorescent, opaque… At the scale of the (social) body, sentiments crystallize. When passion and karma are unleashed, the crowd no longer exists as a simple entity: the joy is at once collective and individual. With thirst for the ideal.
From the 15th of December 2022 to the 8th of January 2023
The exhibitions of the season
Explore