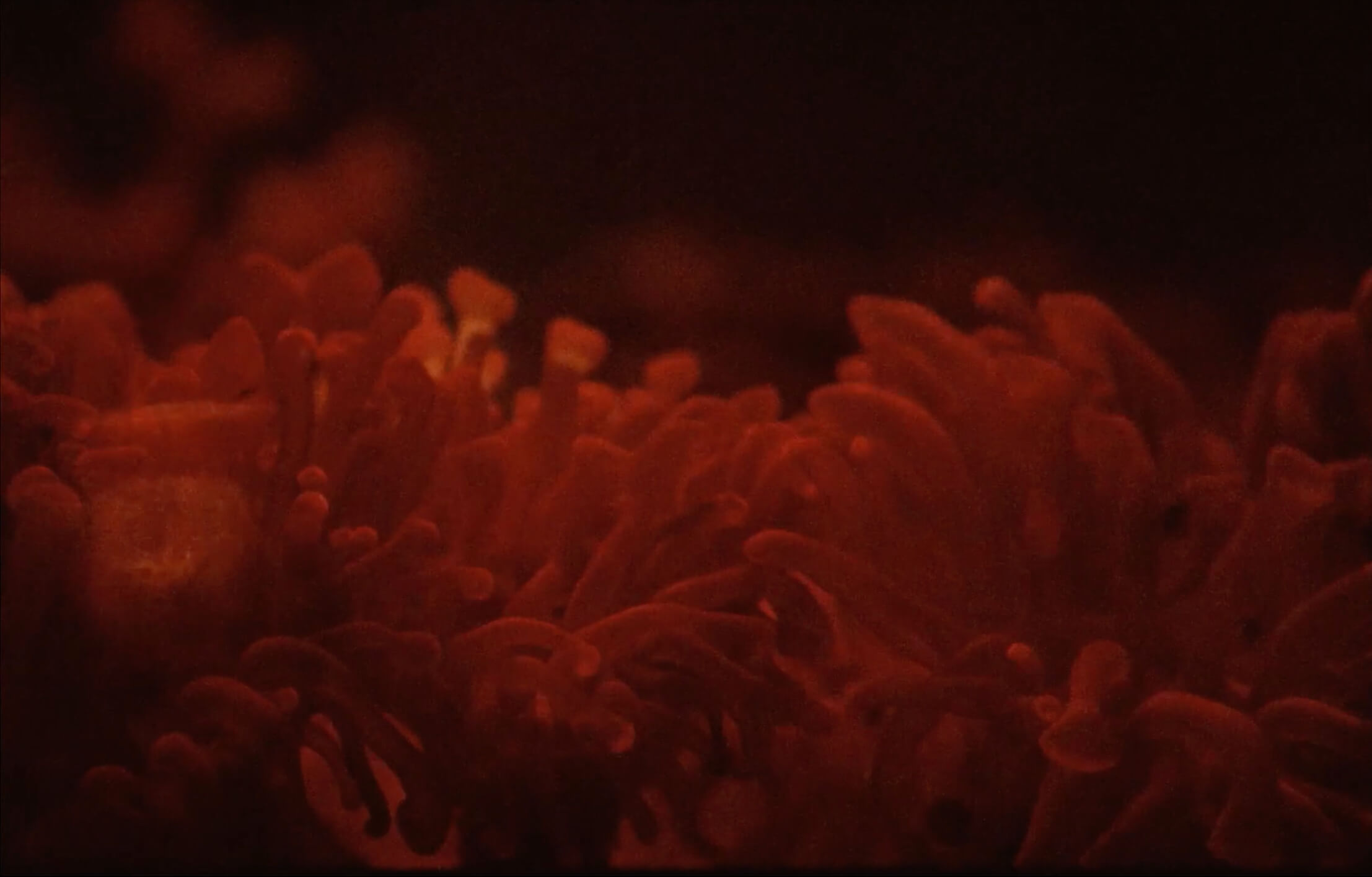 1002nd night : l'ailleurs aperçu
The 02/12/2022 De 19:00 at 21:00
With Edward Owens, Jacqueline Lentzou, Ulrike Ottinger, Payal Kapadia and Maureen Fazendeiro
« The 1002nd night » is a series of screenings and meetings with artists conceived in connection with the exhibition Scheherazade, at night. This third session, entitled "L'Ailleurs aperçu" (Elsewhere at a Glance), was imagined by Taddeo Reinhardt, whose curatorial practice is situated at the intersection of contemporary art, photography and cinema. Through a selection of short films with mythological overtones, this program focuses on the possible manifestations and appearances of other worlds in the real world. It includes films by Edward Owens, Jacqueline Lentzou, Ulrike Ottinger, Payal Kapadia and Maureen Fazendeiro.
"Our skin absorbs culture and its hypocrisies as it navigates the earth and the weirdness of time. But it is a dreamy packet with golden strings dissolving into the other world."
– Fanny Howe, To be buried where, 2020
In the bangs of some realities things happen and under their pressure, lines break and crack. Who can get into it and who can be active in it: a curious or loving eye, the stars, colourful figures, voices, ghosts, beliefs…
Could it be that all these things are happening at the same time, and that the balance of the world is being disturbed?
Private Imaginings and Narrative Facts (1968-70) by Edward Owens
Originally entitled Mildered Owens: Toward Fiction after the filmmaker's mother—featured prominently here—this short film is a silent portrait of a series of unnamed faces in domestic spaces.
"A montage of still and moving images, mixing and alternating black people and white people, fantasy and reality, a presidential suite and a mother's kitchen: a sensitive, poetic evocation in the manner of the film-maker's "Remembrance". Brilliantly colored and nostalgic, it comprises a magical transformation of painterly collage and still photographic sensibility into filmic time and space."
– Gregory Markopoulos on Edward Owens
6 minutes  long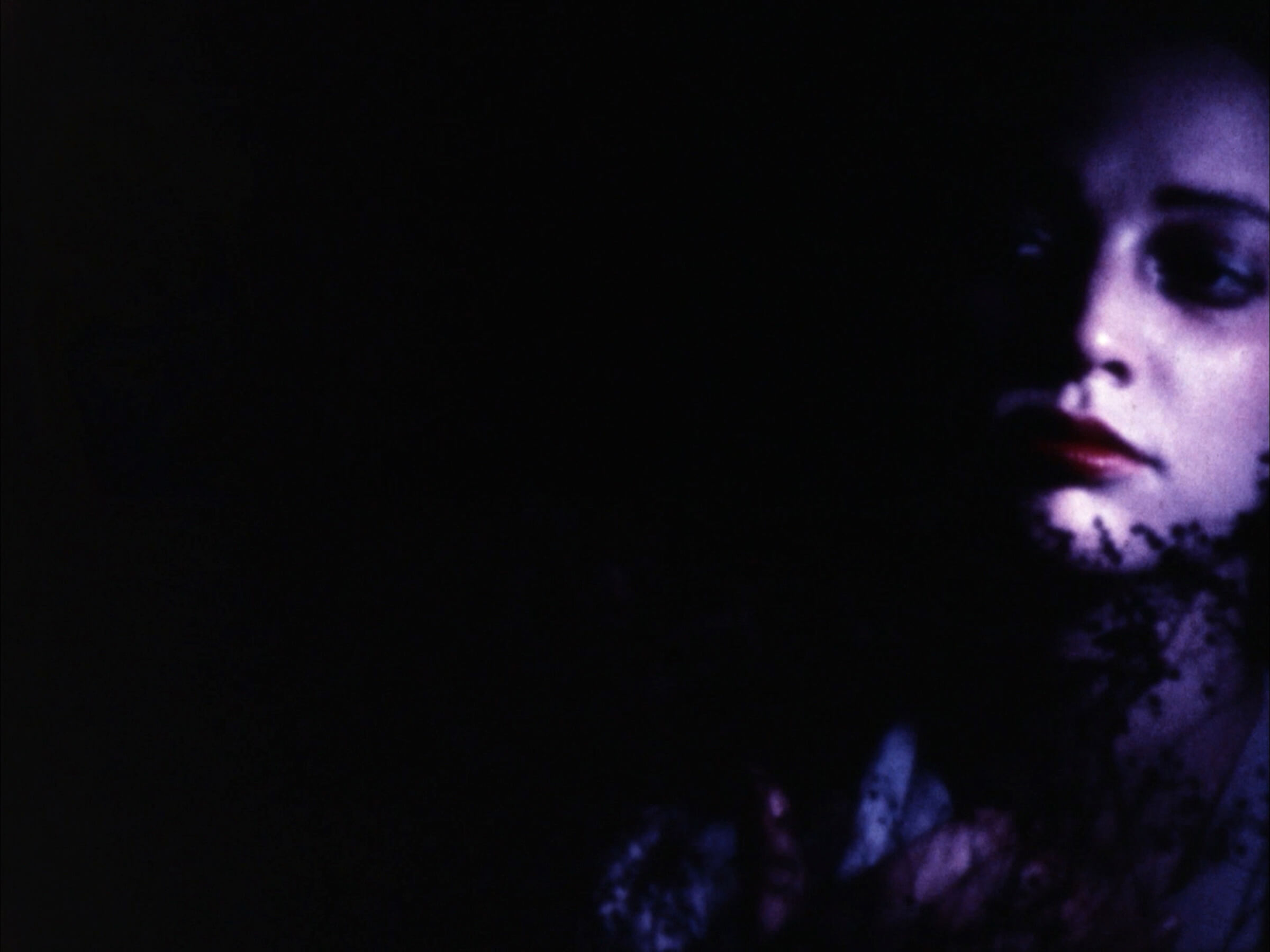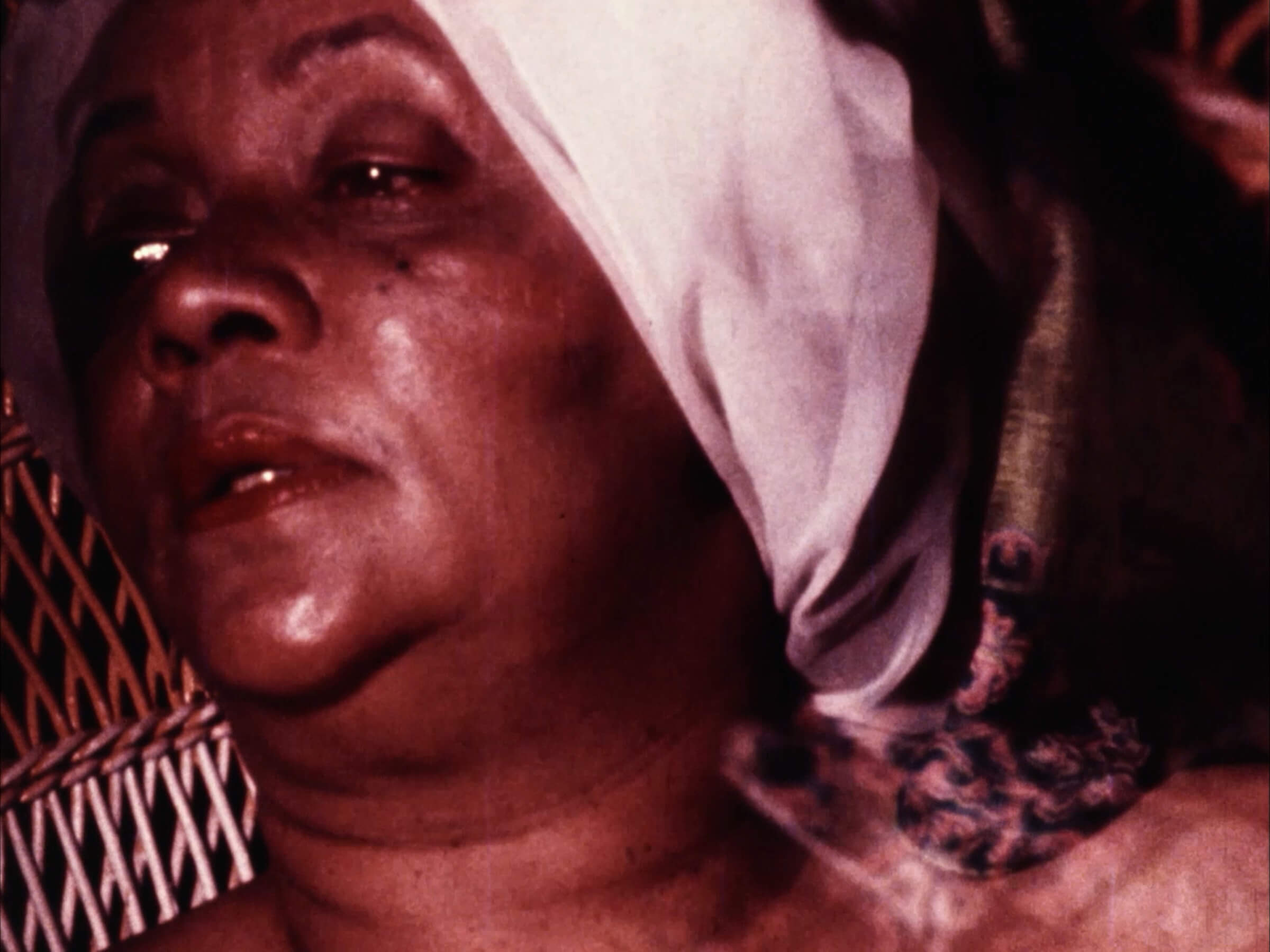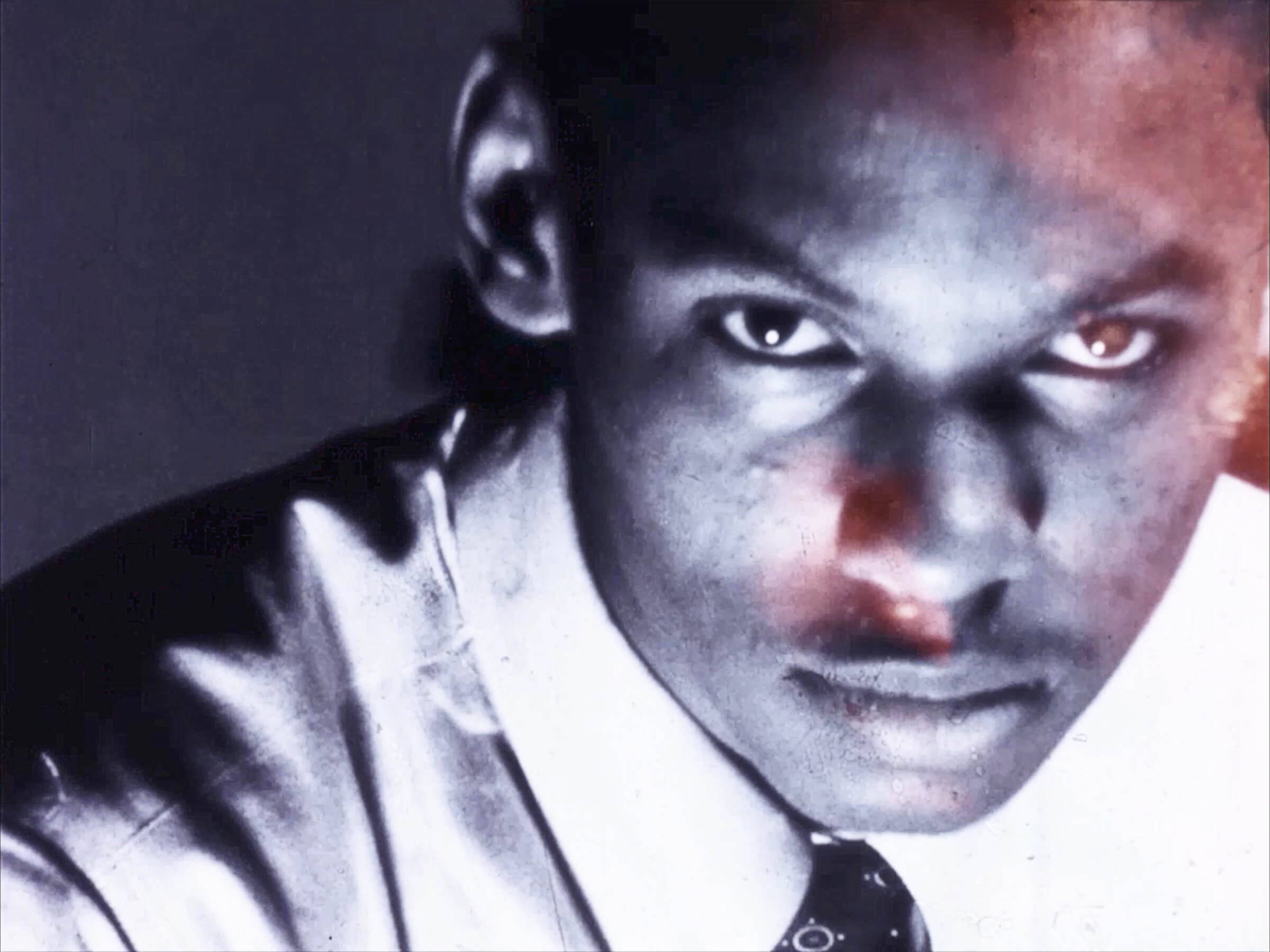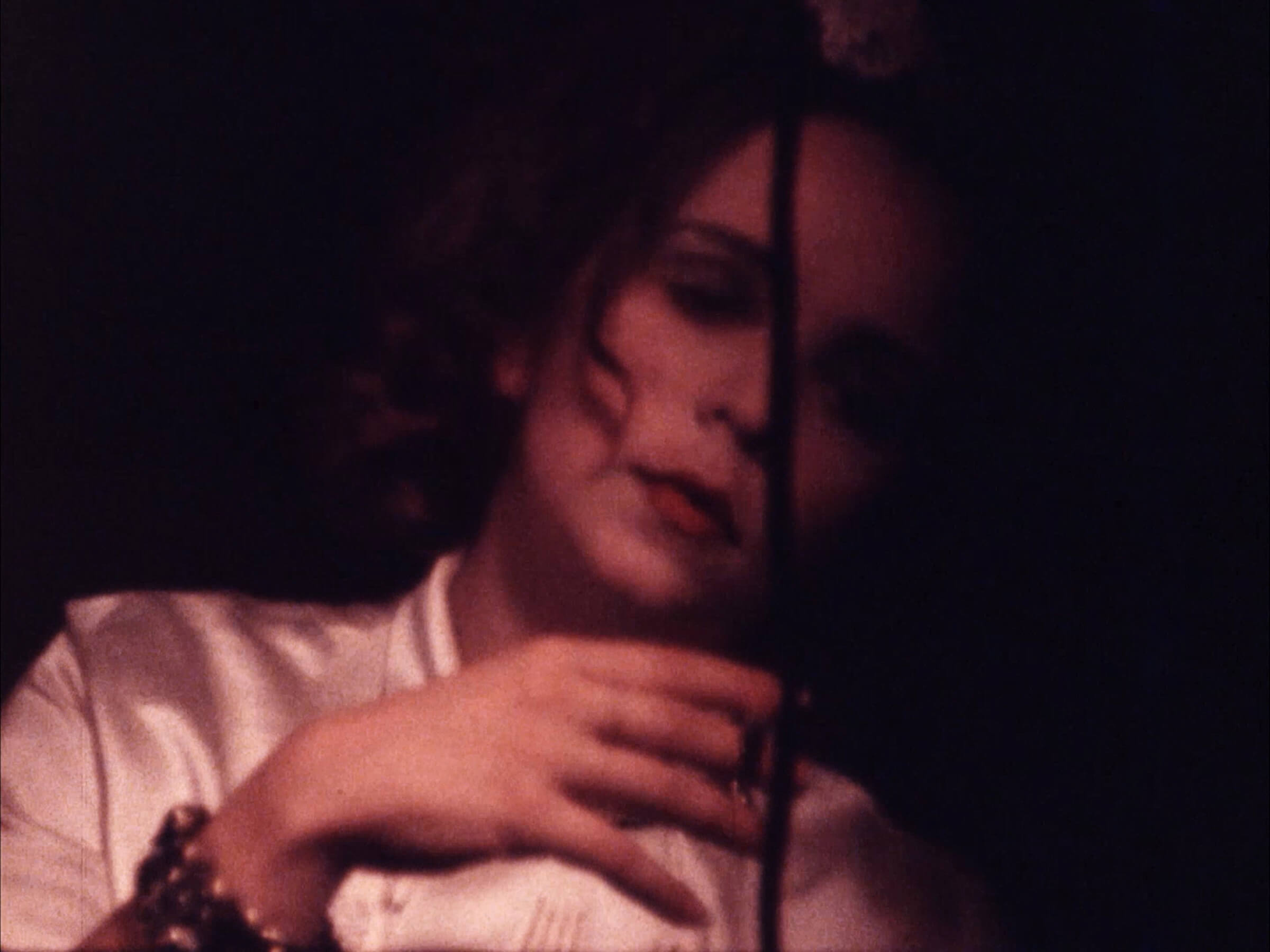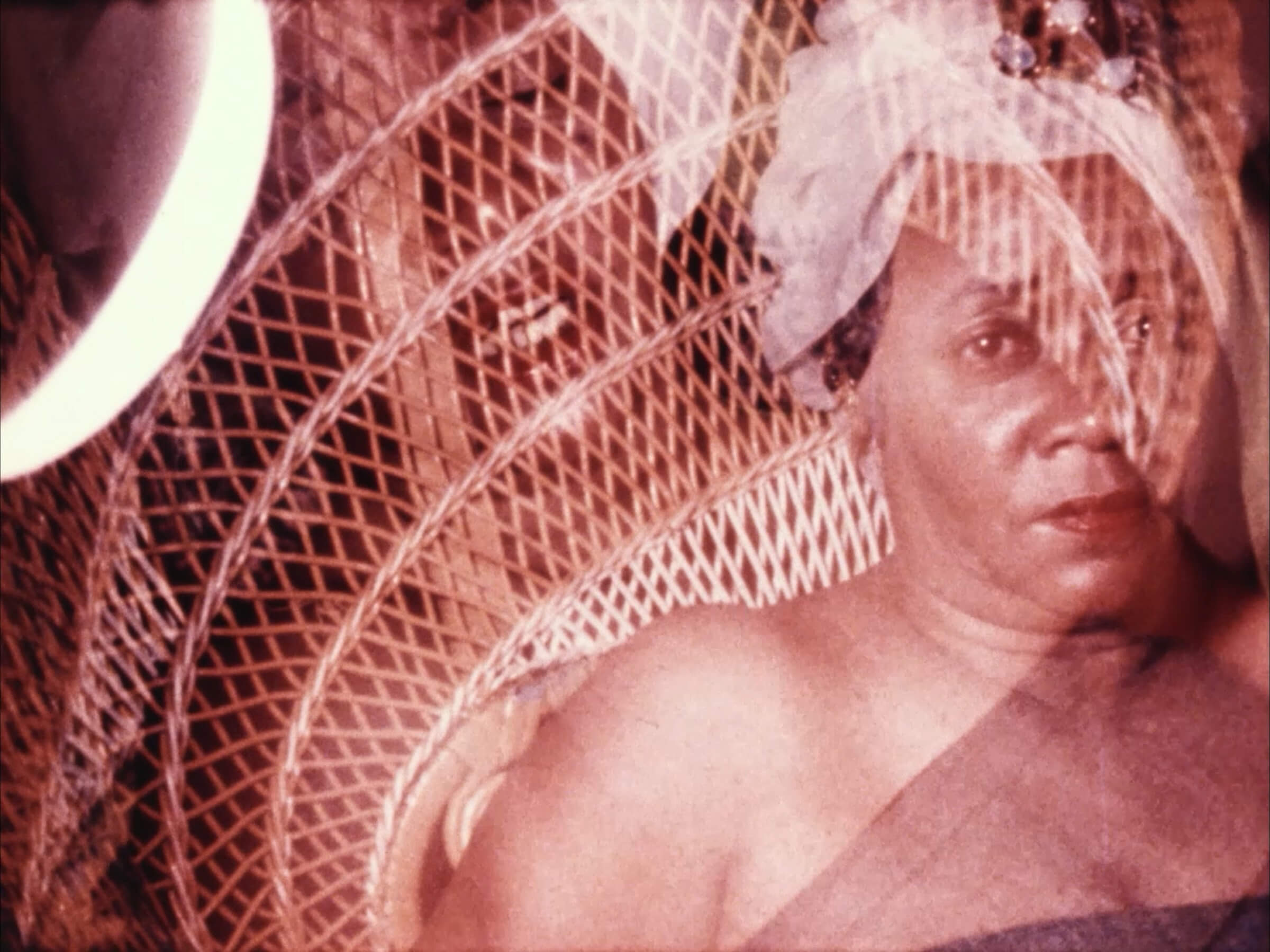 The End of Suffering (2020) by Jacqueline Lentzou
Sofia is panicky, again. The Universe decides to contact her. An other-wordly dialogue. A planet symphony for Mars, where people dream awake and fight for love.
14 minutes et 15 seconds long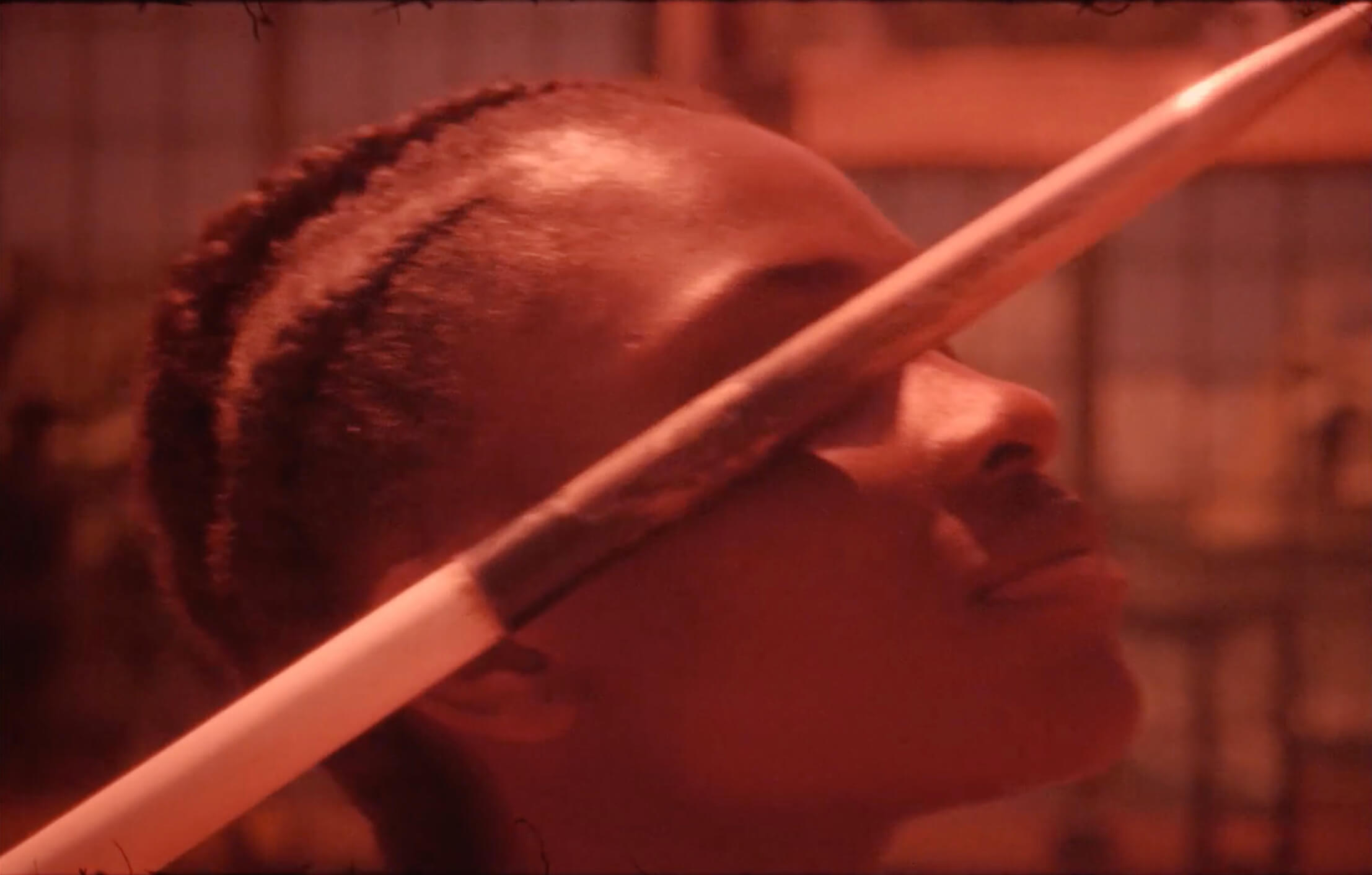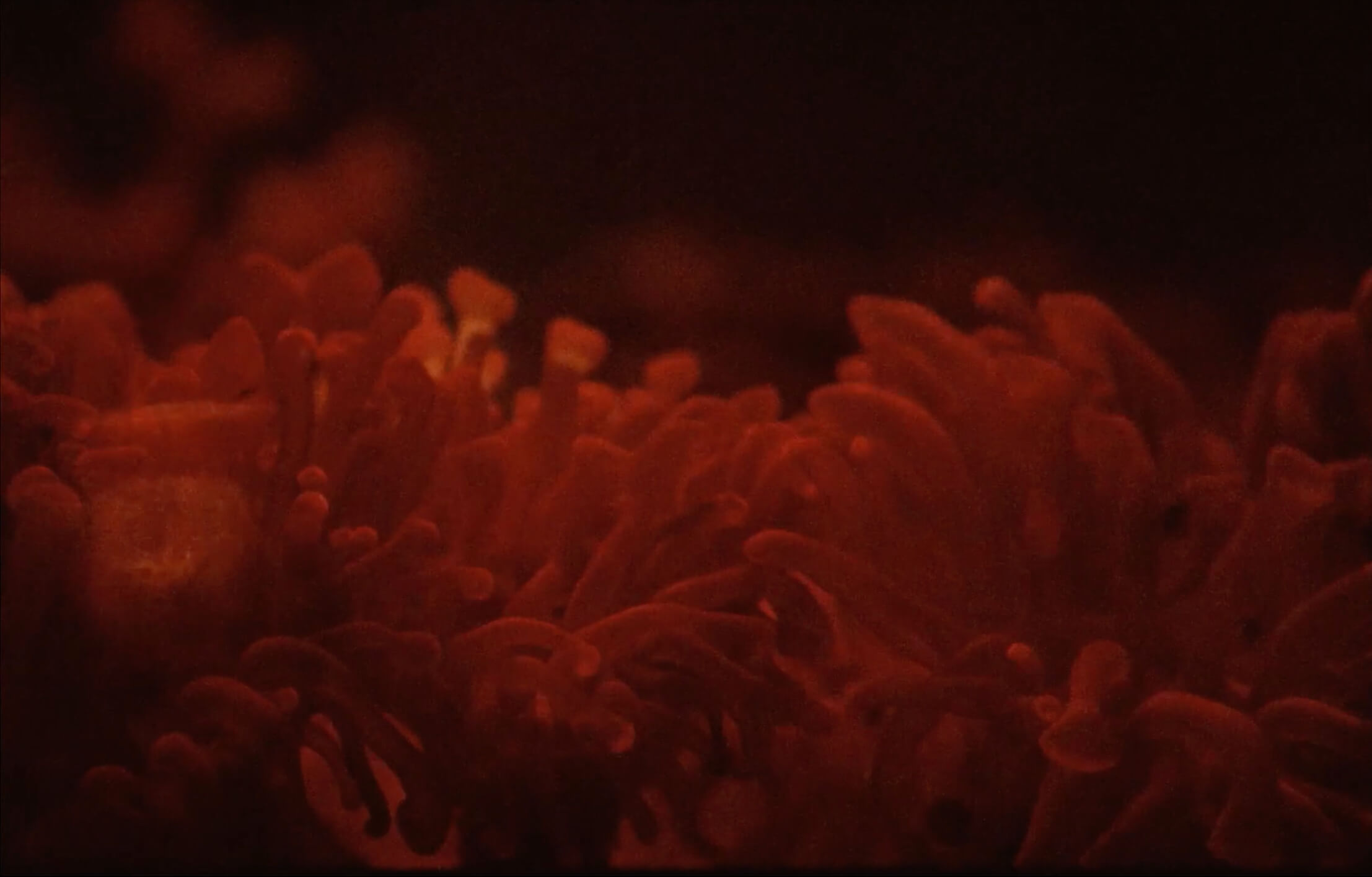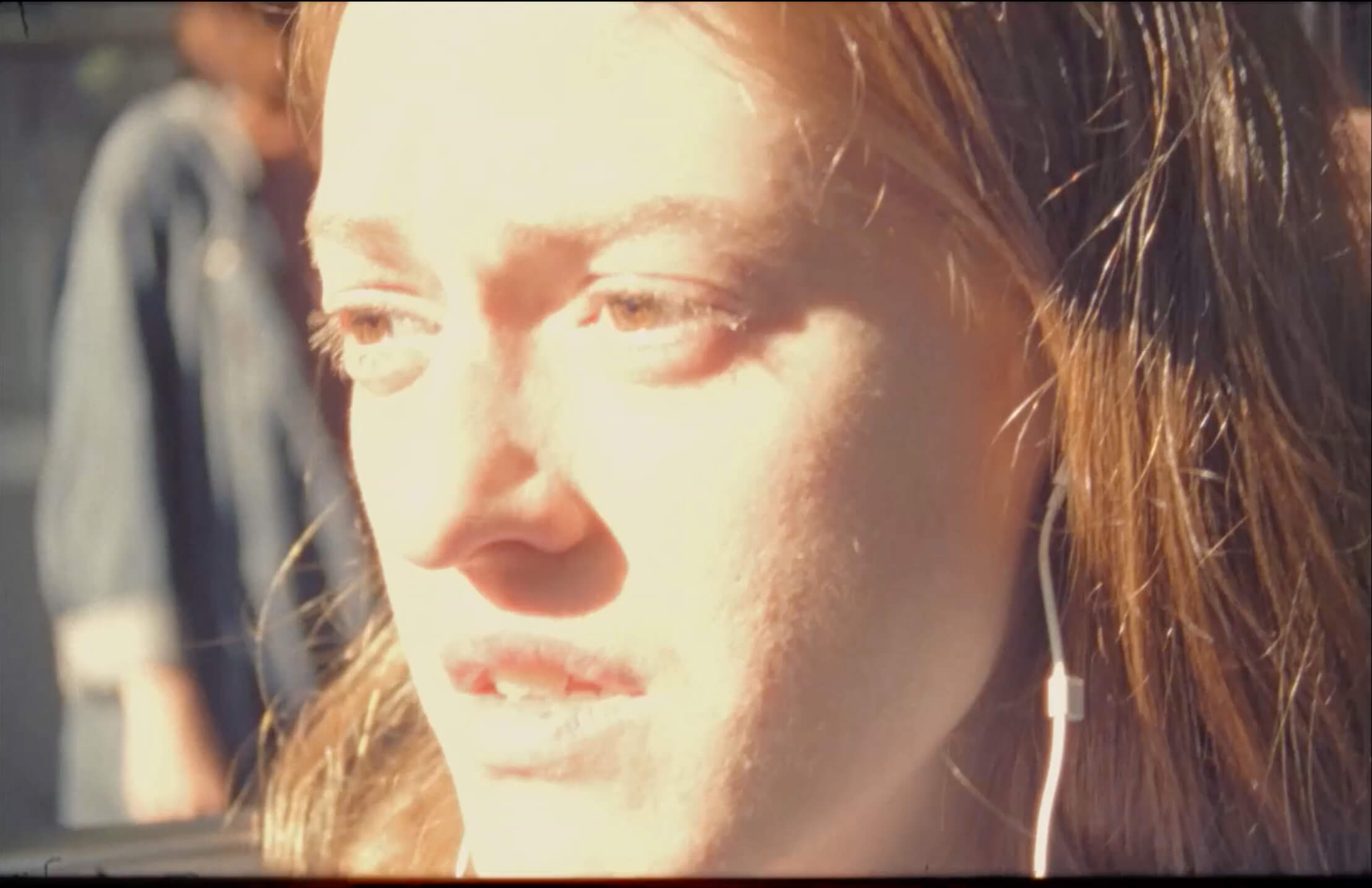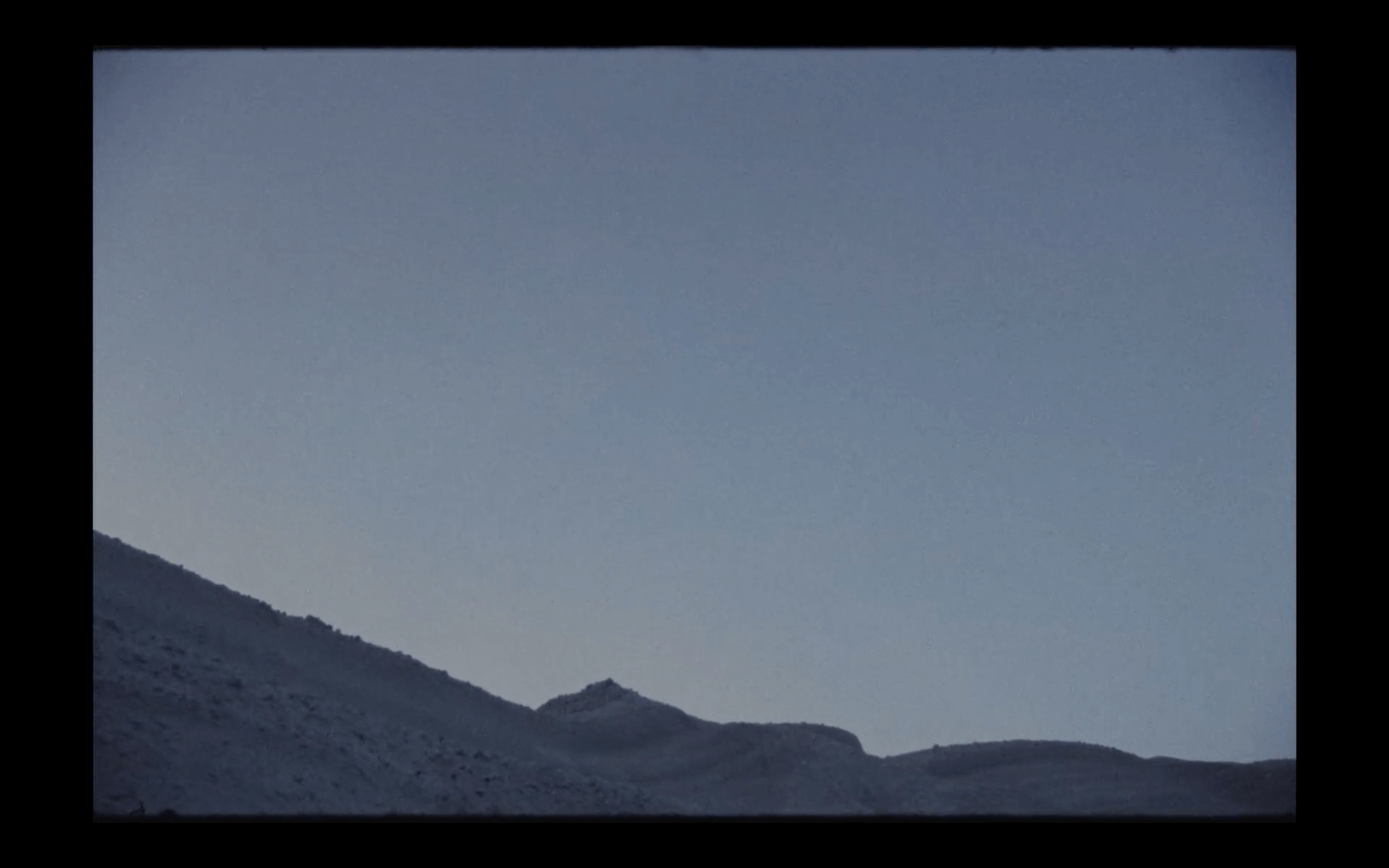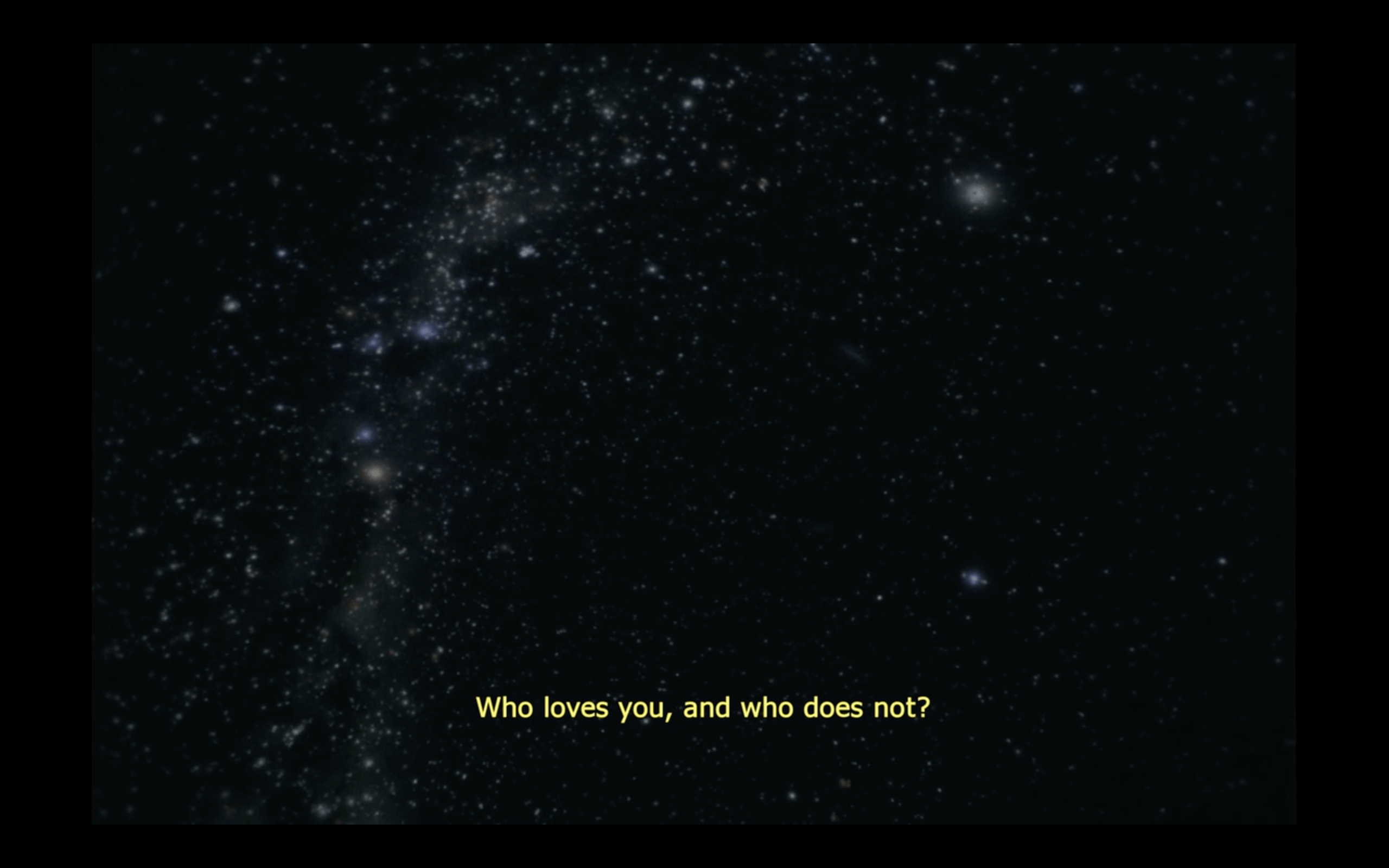 Credits
Director: Jacqueline Lentzou
Screenplay: Jacqueline Lentzou
Producer: Fenia Cossovitsa
Cinematographer: Konstantinos Koukoulios
Sound: Leandros Ntounis
Editor: Smaro Papaevaneglou
Set dresser: Eva Goulakou
Make Up: Ioanna Ligizou
Production manager: Anna Zografou
Usinimage (1987) by Ulrike Ottinger
A montage of documented industrial architecture and cityscapes of Berlin
and scenes from Ulrike Ottingers Berlin Trilogy:
Ticket of No Return
Freak Orlando
Dorian Gray in the Mirror of the Yellow Press
Selected industrial and city settings from the three films were documented again for Usinimage and intercut with the corresponding fiction film scenes, in order to give the landscapes a new accent through artistic defamiliarization and condensation. It is an exploration of city architecture, in which the shooting location serves not just as reflective or constrastive backdrop but rather becomes itself content.
10 minutes long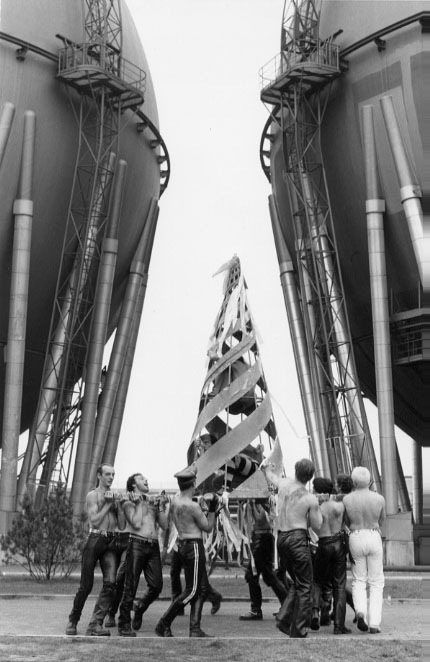 Credits
Writer, Director, Cinematographer: Ulrike Ottinger
Production Manager: Hanna Rogge
Editor: Verena Neumann
Sound: Margit Eschenbach
And What is the Summer Saying? (2018) by Payal Kapadia
Namdeo has learnt to live off the forest from his father. He stares at the treetops, searching for honey. The wind blows and afternoon descends on the small village by the jungle. Women of the village, whisper little secrets of their lost loves. Never seen, and only heard. A strange smoke emits from the ground, like a dream of a time gone by.
23 minutes et 27 seconds long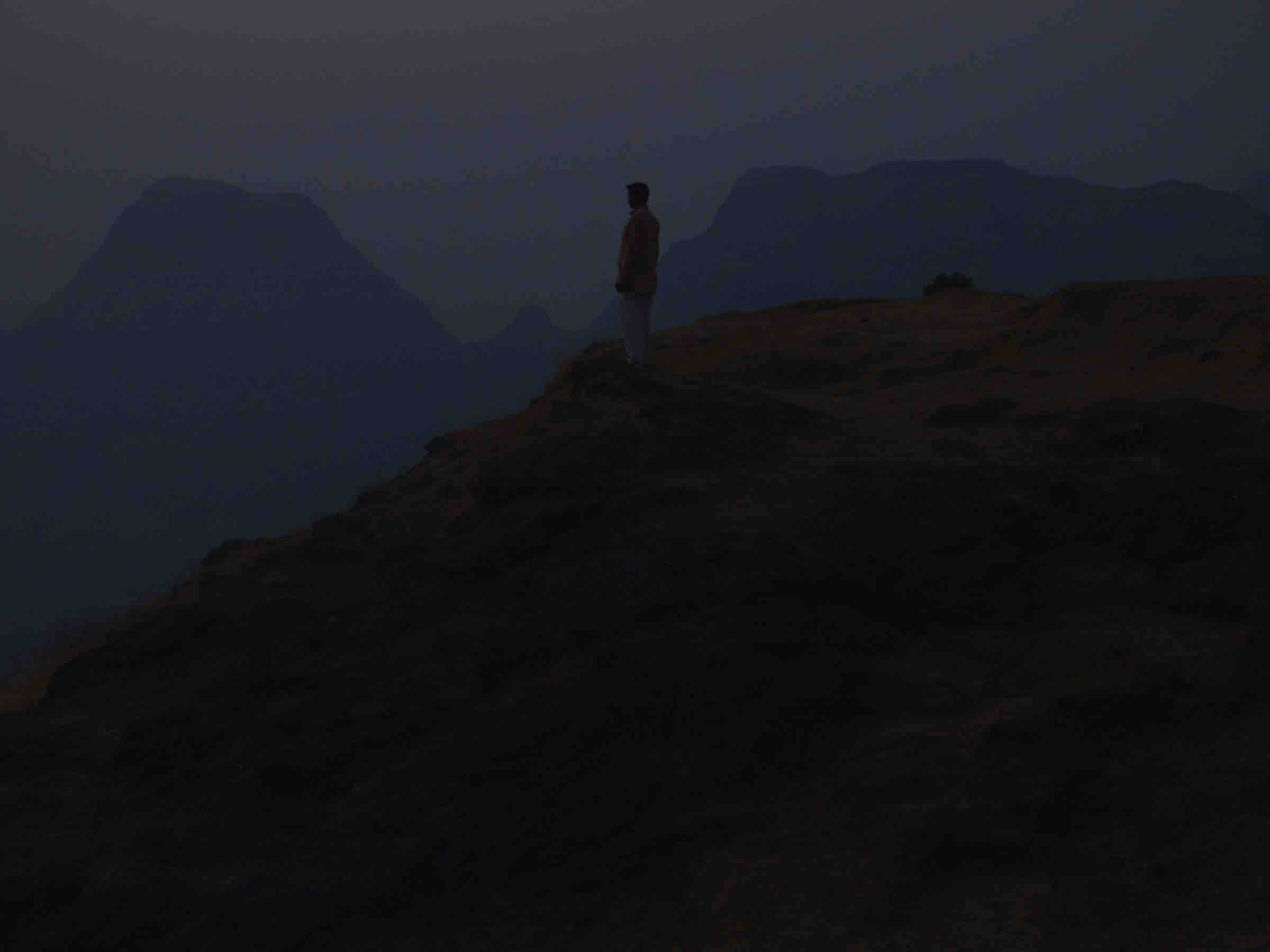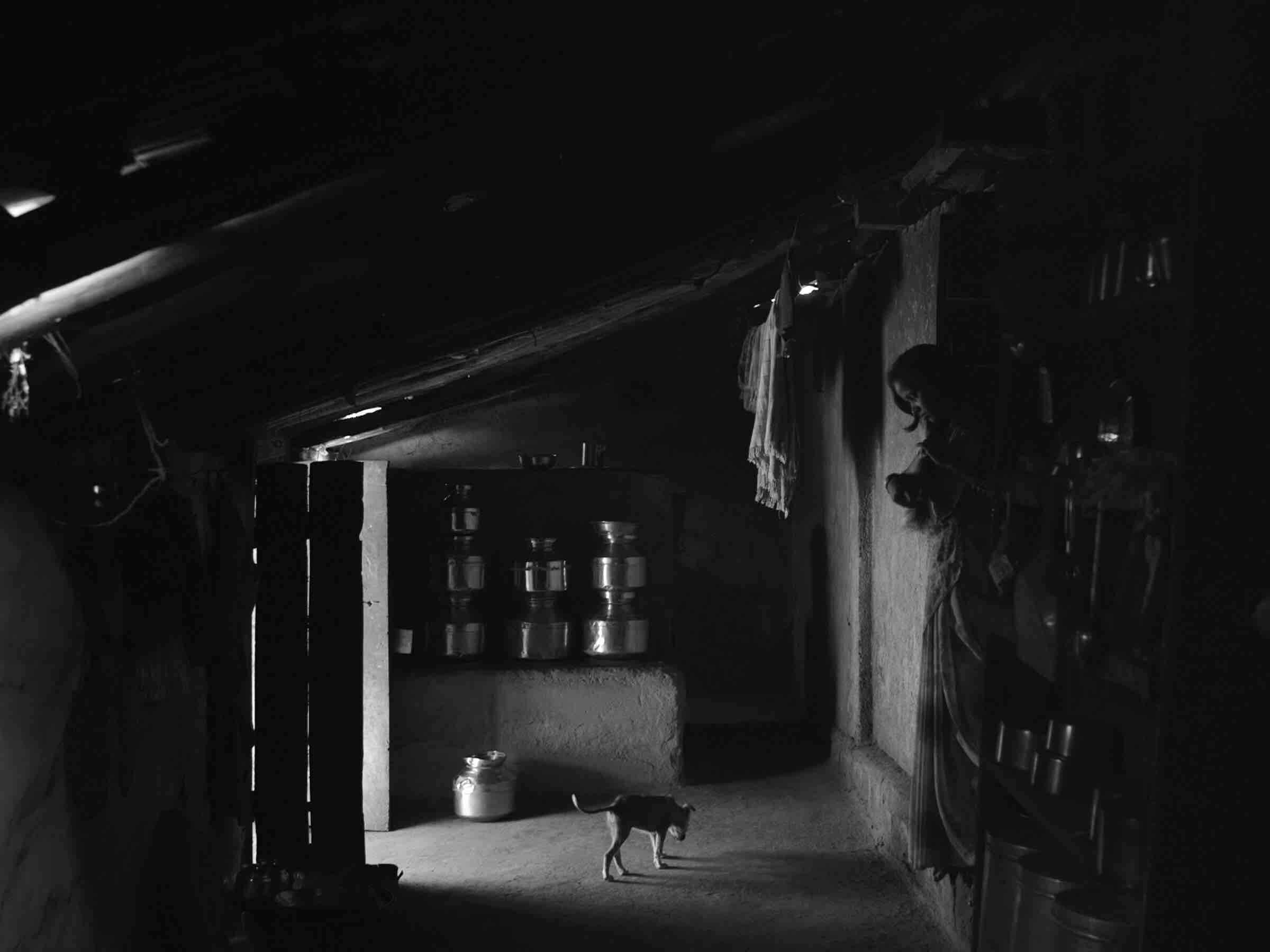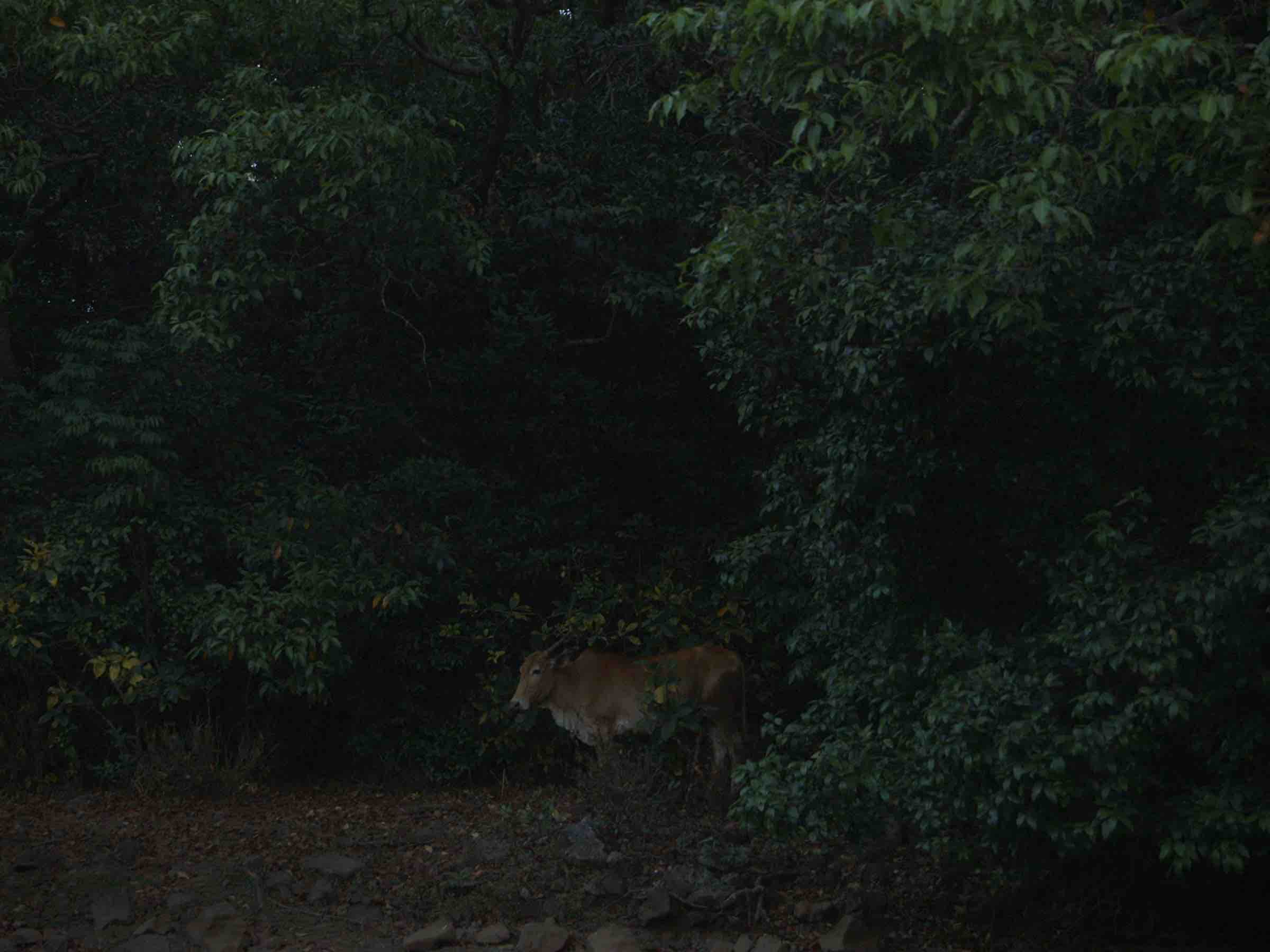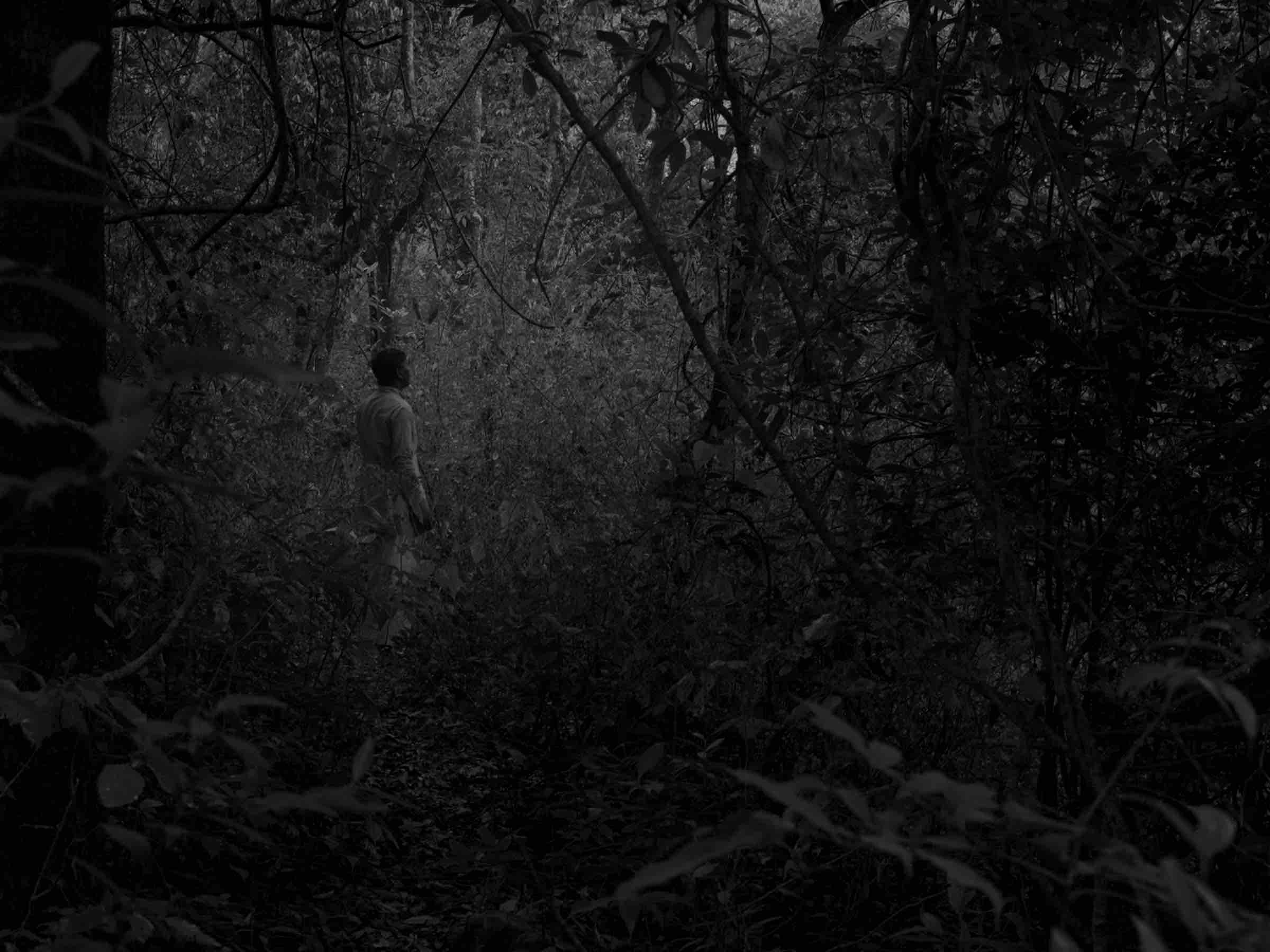 Credits
Cast : Namdeo Kondwale, Sitabai Kondwale, Dhrupada, Barkhabai, Mangalbai, Abhay
Cinematographer : Mayank Khurana
Editor : Shyam Shimpi
Sound : Shreyank Nanjappa
Soleil Noir (2019) by Maureen Fazendeiro
Glimpses, snapshots of the solar eclipse of March 20, 2015 in Lisbon in the image, while a letter from elsewhere that tells the life of a distant country resounds.
7 minutes long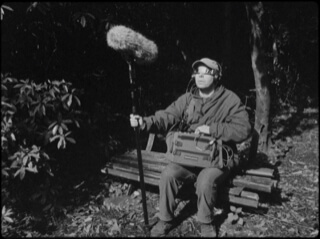 Credits
Director: Maureen Fazendeiro
Producers: Valentina Novati , Norte Productions, Luis Urbano, Sandro Aguilar, O Som e a Fúria
Scenario: Maureen Fazendeiro, d'après un poème d'Henri Michaux
Images: Nicolas Rey, Pedro Pinho
Editing: Pedro Filipe Marques, Maureen Fazendeiro
Music: Norberto Lobo
Sound: António Pedro Figueiredo, Miguel Martins
Voiceover : Delphine Seyrig