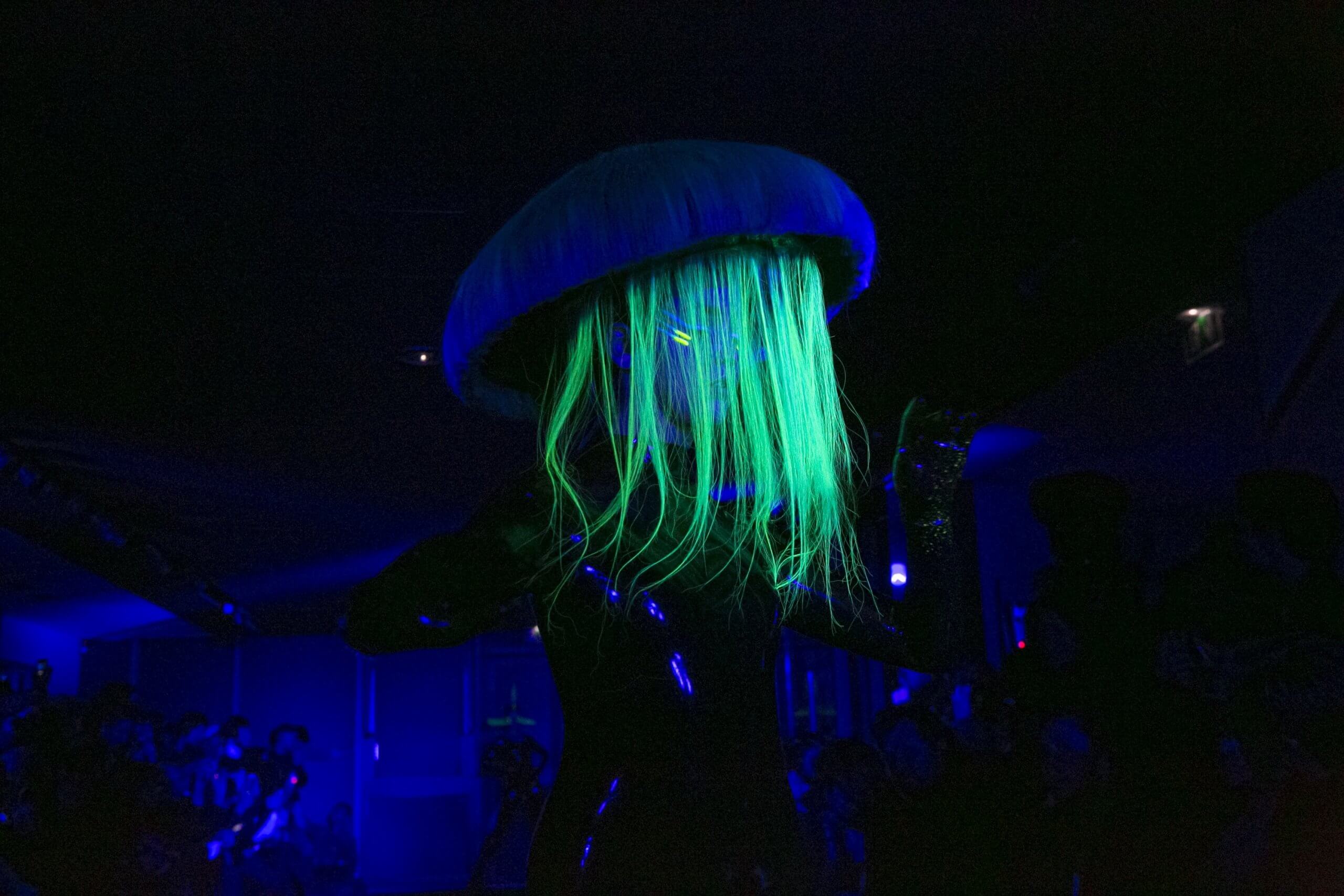 Charlie Le Mindu
From 18/02/2015 to 17/05/2015
The creations of Charlie Le Mindu (b. 1986, lives and works in Paris) are inspired by themes that, at first glance, seem quite foreign to hairstyling : deep sea floors, mythological bestiaries, historical monuments or even punk icon Nina Hagen.
The founder of "haute coiffure" who sees in hair an element of clothing comparable to a garment earned his stripes in places such as the famous Berghain club in Berlin where he would tend to clubbers' hairstyles from night till dawn. The creator has worked together with a number of personalities such as the choreographer Philippe Decouflé, dancers at Crazy Horse and even pop icon Lady Gaga.
Charlie Le Mindu designs pieces that transform women into fantastical creatures, often masking the features and identity of those wearing his wigs. These strange objects are truly like sculptures that disguise, camouflage and modify the body. An irreverent creator, he flirts with bad taste and is constantly pushing back the expressive limits of hairstyling.