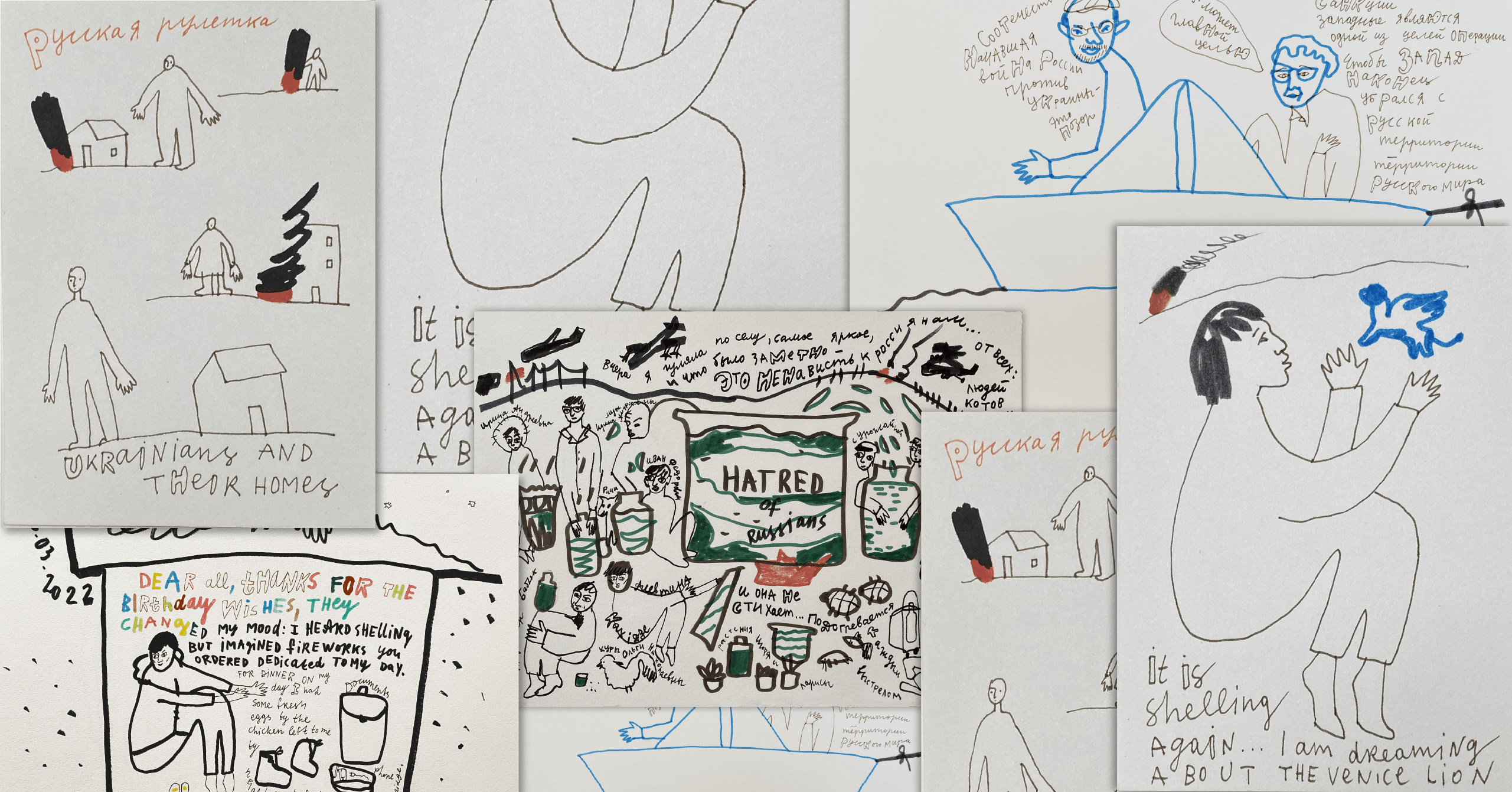 Alevtina Kakhidze, testimony of a Ukrainian artist
A WhatsApp conversation with Alevtina Kakhidze Transcribed by François Piron, April 5, 2022
« Since yesterday Kyiv and its region have been liberated. I can finally know what was going on in places near where I live, but the area remains dangerous, with many secret bombs left by the Russian army. It is not for civilians yet. »
Alevtina Kakhidze lives in the country near Kyiv since 2007. In her studio, her work and her archive are packed in black plastic, in case she had to leave suddenly. She belongs to the many Ukrainian people who decided to remain in the country after the invasion of Ukraine by Russian forces on February 24, 2022. If she feels relieved now, she can hardly think about the future. "This war is an experience that people cannot share", she says.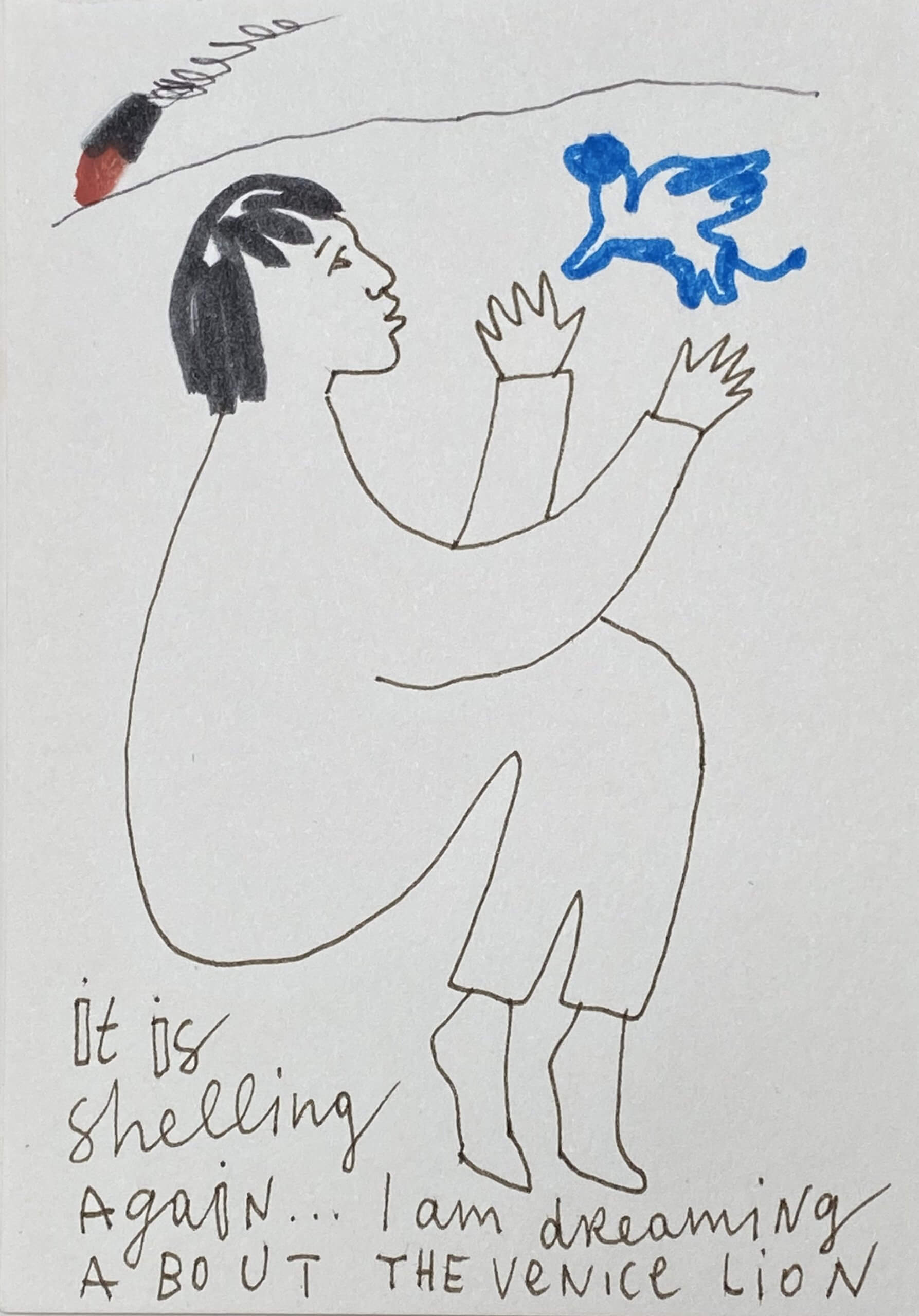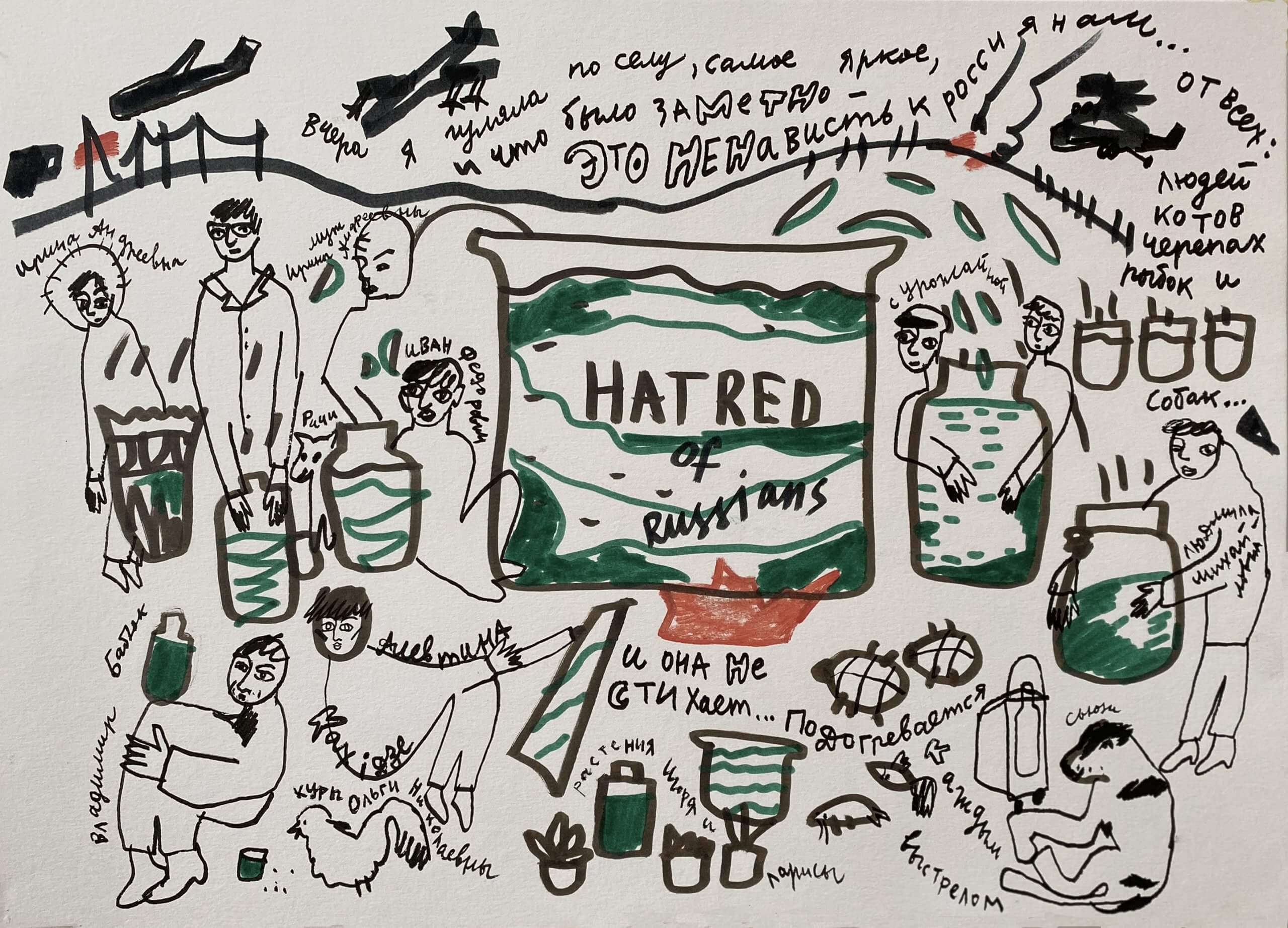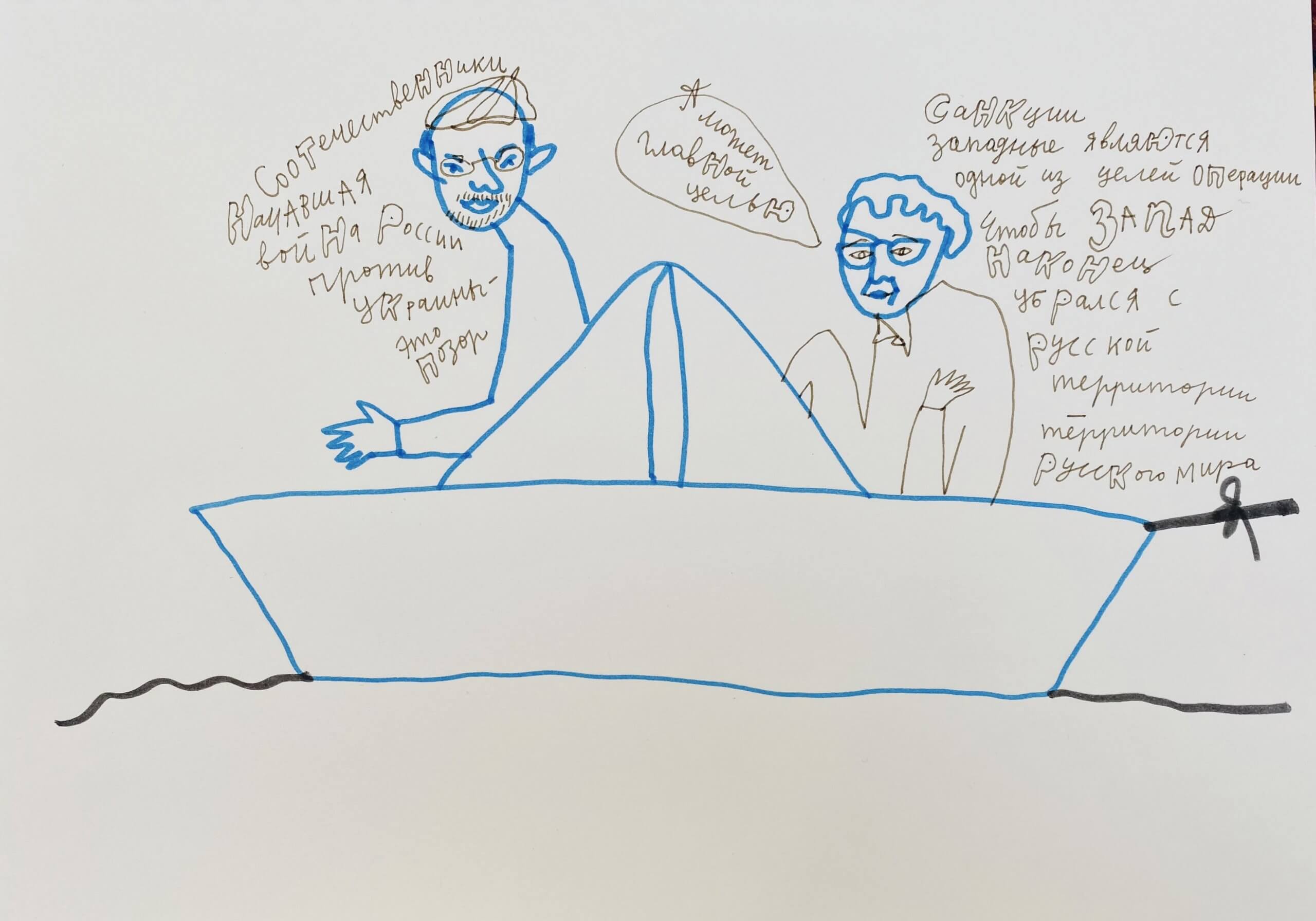 She was one of the first persons to stand on the public space in what became the Maidan movement back in 2013, and there she stayed for three months and a half. As an artist, she produced bulletproof vests for the protesters when she saw how they were unprotected in front of the armed police. There she saw people shot by the police, and she also saw the police give up, and step down. «Maidan has been our revolution of dignity. It was a school where we learnt how to live in a crisis, how to fight against apathy."
A few months later, she took part in Manifesta 10, the "European Biennial", organized in 2014 in St-Petersburg. It was exactly at the same moment that Russia annexed the Crimean peninsula, starting a war against Ukraine. "Some artists took the situation seriously. Thomas Hirschhorn, for instance, was asking me constantly about Crimea. I was asked if I should withdraw from the exhibition, but I decided to maintain my participation". There she showed Method of constructing a political truth, an installation and a performance that addressed the notion of truth in politics, at this early stage of the information war initiated by the Russian government.
Maidan changed my life, and I understood there how to find the courage to channel my emotions and keep working. This is why I started drawing immediately after the Russian invasion started in 2014 and in the same day of the bloody escalation of this war on 24.02.2022.
"I draw since I was 4, and I never changed my style. It is my language. The academy tried to bend my hand toward a more classical style, but immediately after I left the art school, I regained my hand." Are her drawings telling her truth? "A drawing is always one single perspective of me. One position is drawn. One of my recent drawings, on which I wrote "Hatred of Russians" became controversial. It shows that my drawings reflect not only my own voice, but also what I hear, what surrounds me, what I go through."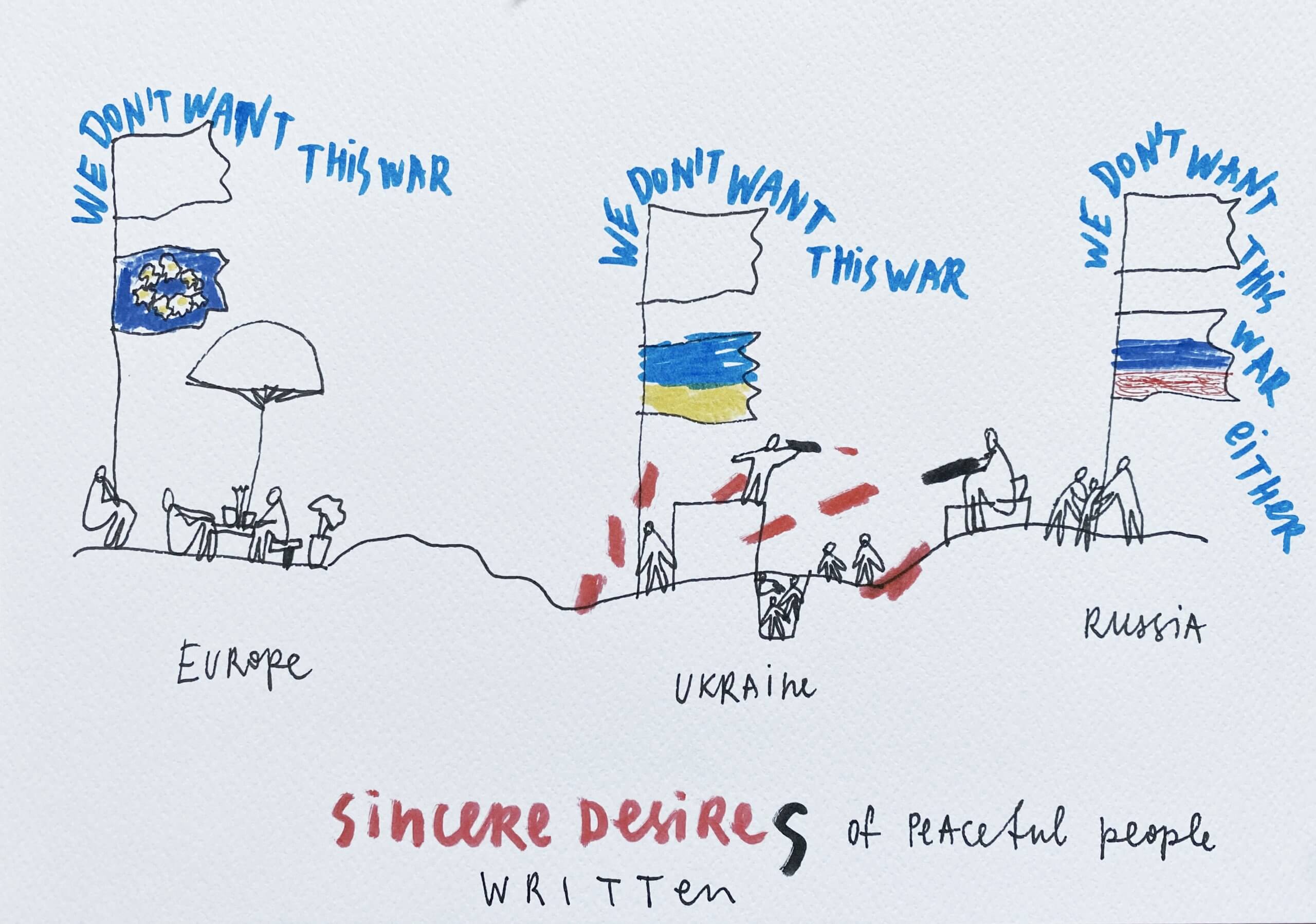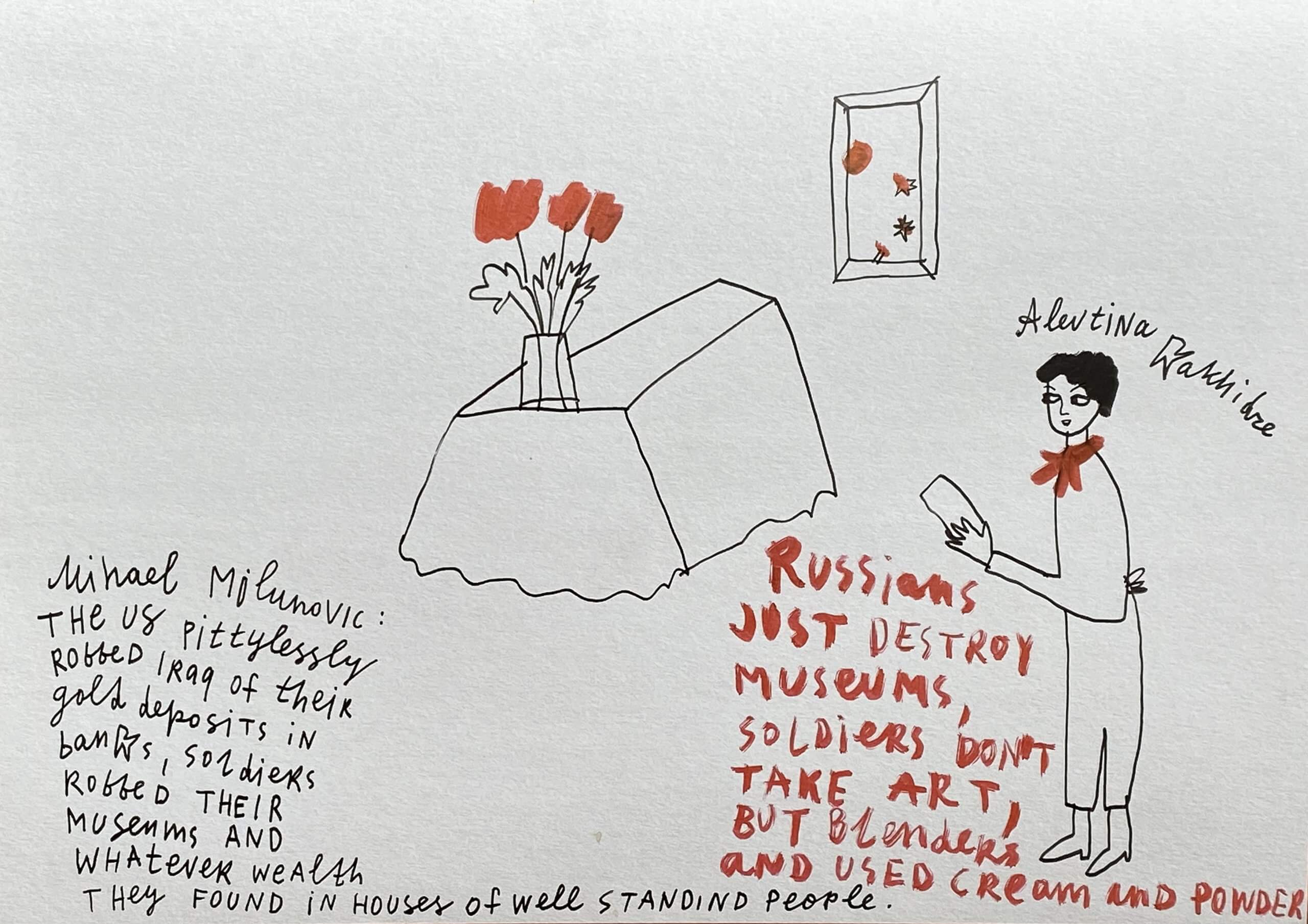 Alevtina's drawings are mental notes, diaries, as much as a fragmented philosophical essay which challenges what she learned through the Western philosophy (Kant, Hegel, Arendt) and what she experiences in the war. She is still trying to understand what happened. "Can I blame people for not knowing what is going on in Ukraine, when I didn't know that the exact same thing took place in the past in Georgia or in Moldova?""I was a total product of the Russian culture, having not even learnt about my own language. It is only recently that I made a turn to Ukrainian literature in order to understand my own culture. Still now, I cannot write in Ukrainian without making mistakes."
She is longing for getting back to her work and sharing it with others: "A big segment of my research in the past years has been an observation of plants, in my garden and elsewhere. It is a philosophical research on native plants and invasive plants, and their behavior. Plants don't kill each other; they don't run away either in case of danger."