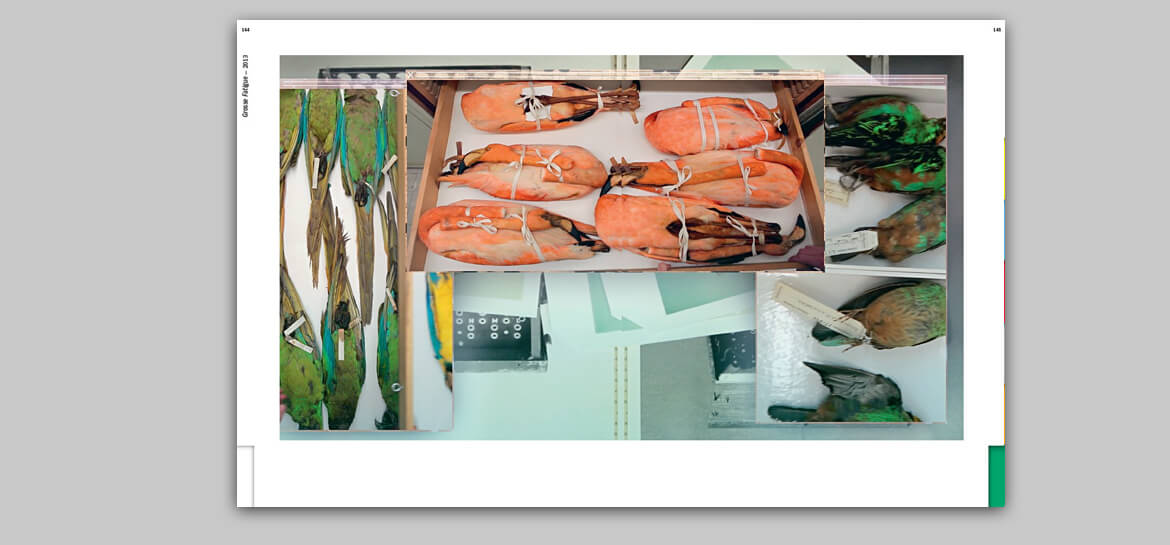 Magazine PALAIS #26
On the occasion of her carte blanche at the Palais de Tokyo from 18 October 2017 to 7 January 2018, the French artist Camille Henrot is the guest editor-in-chief of this issue 26 of the magazine PALAIS, devoted entirely to the exhibition "Days are Dogs".
For this exhibition, Camille Henrot brings together an extensive group of her own works along with contributions from international artists with whom she maintains a productive dialogue. The invited artists are David Horvitz, Maria Loboda, Nancy Lupo, Samara Scott, and Avery Singer, as well as the poet Jacob Bromberg. The exhibition "Days are Dogs" explores the ways in which the invention of the seven-day week structures our relationship to time. It reveals the way the notion of the week reassures us—giving us routines and a common framework—just as much as it alienates us, creating a set of constraints and dependencies. Each of the seven parts of the exhibition is accordingly dedicated to a day of the week, an allegory for a series of emotions and activities associated with each day which the artworks reflect.
Following this same organisation into seven parts, this issue of the magazine PALAIS explores the different themes of the exhibition.
With: texts by Ben Eastham, Orit Gat, Haidy Geismar, Chris Kraus, Miranda Lash in conversation with Lora Ann Chaisson, Chris Sharp and Polly Staple; an interview with Camille Henrot by Daria de Beauvais, the exhibition's curator; with original contributions by the guest artists: Jacob Bromberg, David Horvitz, Maria Loboda, Nancy Lupo, Samara Scott and Avery Singer; as well as a large selection of images of Camille Henrot's works.
See more
About
Bilingual (French & English)
192 pages in color;
Format : 285 x 225 mm
ISSN : 1951-672X
ISBN : 978-2-84711-075-3
15 € (France)
16 € (BE, IT, NL, Port. Cont, SP)
17 € (AU, DE)
£ 13.90 (UK)
20 CHF (CH)
Buy it online, in bookshops and at the Palais de Tokyo bookshop.
Subscribe to Magazine Palais  Subscribe to Magazine Palais  Subscribe to Magazine Palais  Subscribe to Magazine Palais  Subscribe to Magazine Palais  Subscribe to Magazine Palais  Subscribe to Magazine Palais  Subscribe to Magazine Palais  Subscribe to Magazine Palais  Subscribe to Magazine Palais  Subscribe to Magazine Palais 

Subscribe to Magazine Palais  Subscribe to Magazine Palais  Subscribe to Magazine Palais  Subscribe to Magazine Palais  Subscribe to Magazine Palais  Subscribe to Magazine Palais  Subscribe to Magazine Palais  Subscribe to Magazine Palais  Subscribe to Magazine Palais  Subscribe to Magazine Palais  Subscribe to Magazine Palais