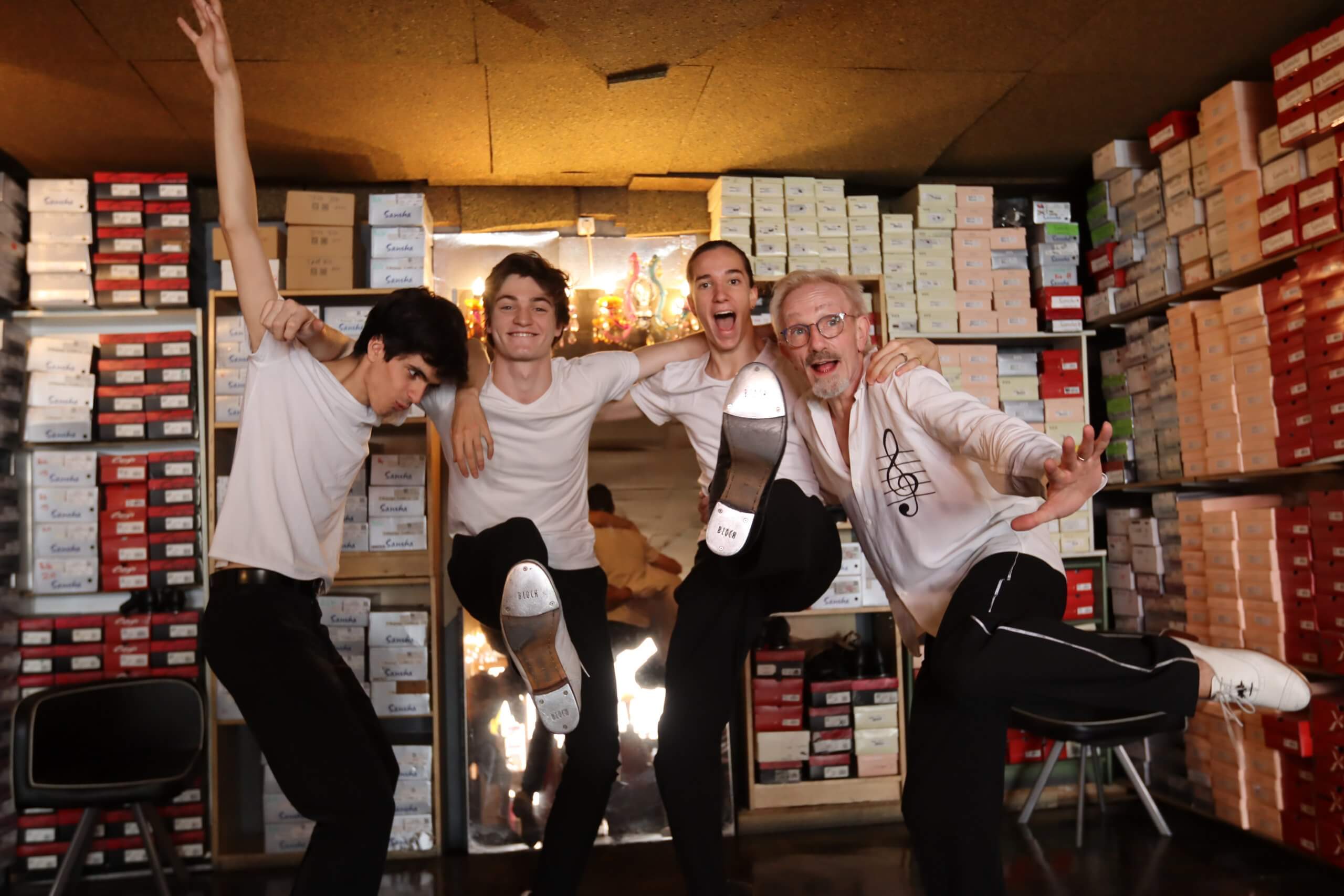 Swingtap
Tap dance school
Tap dancing is a dance style that originated in the traditional Irish dance, exported to North America in the early 1900s. Since then, from Harlem to Broadway via Hollywood, tap dance has been a cinematic medium, from the mythical Ginger Rogers and Fred Astaire to Sammy Davis Jr.
The name "tap" or "tap-dance" comes from the sound produced by the metal plates fixed under the dancer's shoes, which makes the dancer both musician and dancer.
Established in Paris for more than thirty years, Victor Cuno's Swingtap tap dance school is a professional establishment of reference, open to amateurs of all ages where all profiles meet: young dancers and show business professionals who come to perfect their skills, as well as all those – from teenagers to retirees – who wish to discover the magic of tap dance, with stars in their eyes.