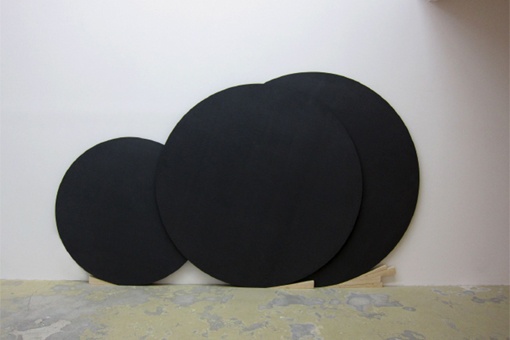 Born in 1982. Lives and works in Paris.
Graduate of the Villa Arson (Nice), Julie Béna has completed her formation at the Gerrit Rietveld Academie, Amsterdam. Proceeding by gaps, slidings, movements, Julie Béna diverts images and daily objects. They become little by little the subjects of multiple fictions, strange and poetic. Through the installation, the photography, the video or the performance, the artist investigates the moment of the transition, just like the passage separating the night of the day fall. This tenuous balance reveals what does not see itself in the first glance, what takes place in a moment of waiting, what causes the fate imperceptibly.
In 2011, she participated in the exhibition Channel, This is not French Cinema (London). In 2012, she presents Ain't You Seen Rose Pantoponne (Fonderie Darling, Montréal), D'une seconde majeure ou mineure with Dominique Blais (La BF15, Lyon) and Stimulo, performance with Antonio Contador (Nuit Blanche, Fondation Ricard, Paris).