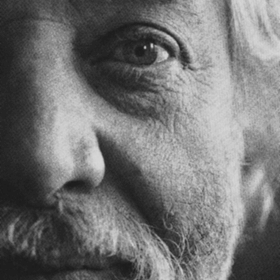 Born in 1936 in Paris, Jean-Jacques Lebel soon made, in New York, three decisive encounters: Billie Holiday, Marcel Duchamp and André Breton. His first exhibition took place in Florence, in 1955, at the Galleria Numero. After a turbulent period with the Surrealists, he exhibited in Milan thanks to Arturo Schwarz, then Iris Clert and Simone Collinet in Paris, and in a large number of museums and galleries worldwide.
In 1960, in Venice, Jean-Jacques Lebel was the author of the first European happening, and published the first critical essay in French on the happenings movement. From that point on he produced over seventy happenings, performances and actions, on several continents, alongside his pictorial, poetic and radical political activities. He has worked in Paris, London, New York, or elsewhere, with Claes Oldenburg, Allan Kaprow, Tetsumi Kudo, Erró, Carolee Schneemann, Yoko Ono, Daniel Pommereulle, Nam June Paik, Robert Filliou, etc.
In 1966, he translated into French and published his friends William Burroughs, Allen Ginsberg, Lawrence Ferlinghetti, Gregory Corso, Michael McClure, Diane di Prima, Bob Kaufman, Jack Kerouac, among others, in La Poésie de la Beat Generation. In 1960 and 1961, in Paris, Venice and Milan, he co-organised the Anti-Procès, an itinerant international event and exhibition, bringing together a good sixty artists who adopted a protest position against the Algerian War and against torture of political prisoners.
In 1964, he set up the Festival de la Libre Expression, then in 1979 the Festival international Polyphonix which is open to artists, poets, filmmakers and musicians from several dozen of countries. Since its creation, Polyphonix has exhibited the work of hundreds of artists and poets. Jean-Jacques Lebel has produced radio shows for France Culture and directed with Daniel Guérin, for a Parisian publisher, the collection "Changer la vie !", in which major historical texts of the international anarchist movement were reedited. He has himself authored several books and, as well as curated a number of group, solo or thematic shows, such as "Victor Hugo, Painter" (the Modern Art Museum, Venice, 1993); "Picabia, Dalmau 1922" (Fundació Antoni Tapiès, Barcelona, and the Musée National d'Art Moderne, Centre Pompidou, 1996); "Cent Cadavres Exquis, Juegos Surrealistas" (Fundación Collección Thyssen-Bornemisza, Madrid, 1996); "Picasso érotique" (Musée des Beaux-Arts, Montreal, 2001); "Beat Generation /Allen Ginsberg" (Centre Pompidou-Metz; Le Fresnoy, Tourcoing; ZKM, Karlsruhe; Champs Libres, Rennes; 2013); or "Beat Generation" (Musée National d'Art Moderne, Centre Pompidou, 2016).
In 1988, after returning from a lengthy meditative exile, Jean-Jacques Lebel restarted exhibiting his own work once again in a large number of galleries and museums, in Europe, the USA and Japan. His work has recently been the subject of retrospectives at the Musée d'Art Moderne de Saint-Etienne (2012), the Mamco in Geneva (2013) or the ZKM in Karlsruhe (2014). His next solo show will take place at the Musée national d'art moderne, Centre Pompidou in May 2018. His works are in many museums, including the Musée national d'art moderne, Centre Pompidou; the Musée d'art moderne de la Ville de Paris; the Galleria Nazionale d'Arte Moderna, Rome; the Ludwig Múzeum, Budapest; the Israel Museum, Jerusalem (Arturo Schwarz collection); the Museo Vostell de Malpartida, the Museu Colecção Berardo, Lisbon; the MACBA, Barcelona; the Musée des Beaux-Arts, Montreal; The N.Y.U. Grey Art Gallery, New York; and the Musée des Beaux-Arts de Nantes, etc.