Carlotta
Bailly-Borg (FR)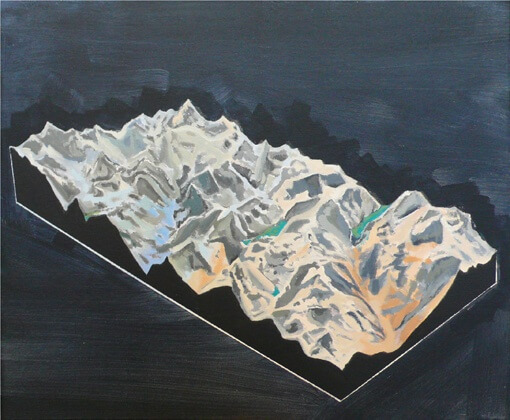 Born in 1984. Lives and works in Paris.
A graduate of the École Nationale Supérieure d'Arts de Cergy, Carlotta Bailly-Borg studied with Marcelline Delbecq, Éric Maillet and Valérie Favre, amongst others. From existing images, Carlotta Bailly-Borg elaborates a singular language to surrealist and develops a plastic work which collides elements from mythology, pop culture, classicism or sports documents. Carlotta Bailly-Borg proceeds along the lines of the Deleuzian rhizome where "anything may affect or influence any other."
In 2012, Carlotta Bailly-Borg presents L'incroyable fuite des triangles at Abilene Gallery (Brussels). She participated in the collective project Cargo Culte, which the first exhibition took place at La Vitrine (Paris) in 2010, and the second opus will happen at the Jardin d'Agronomie Tropicale de Paris during spring 2013.