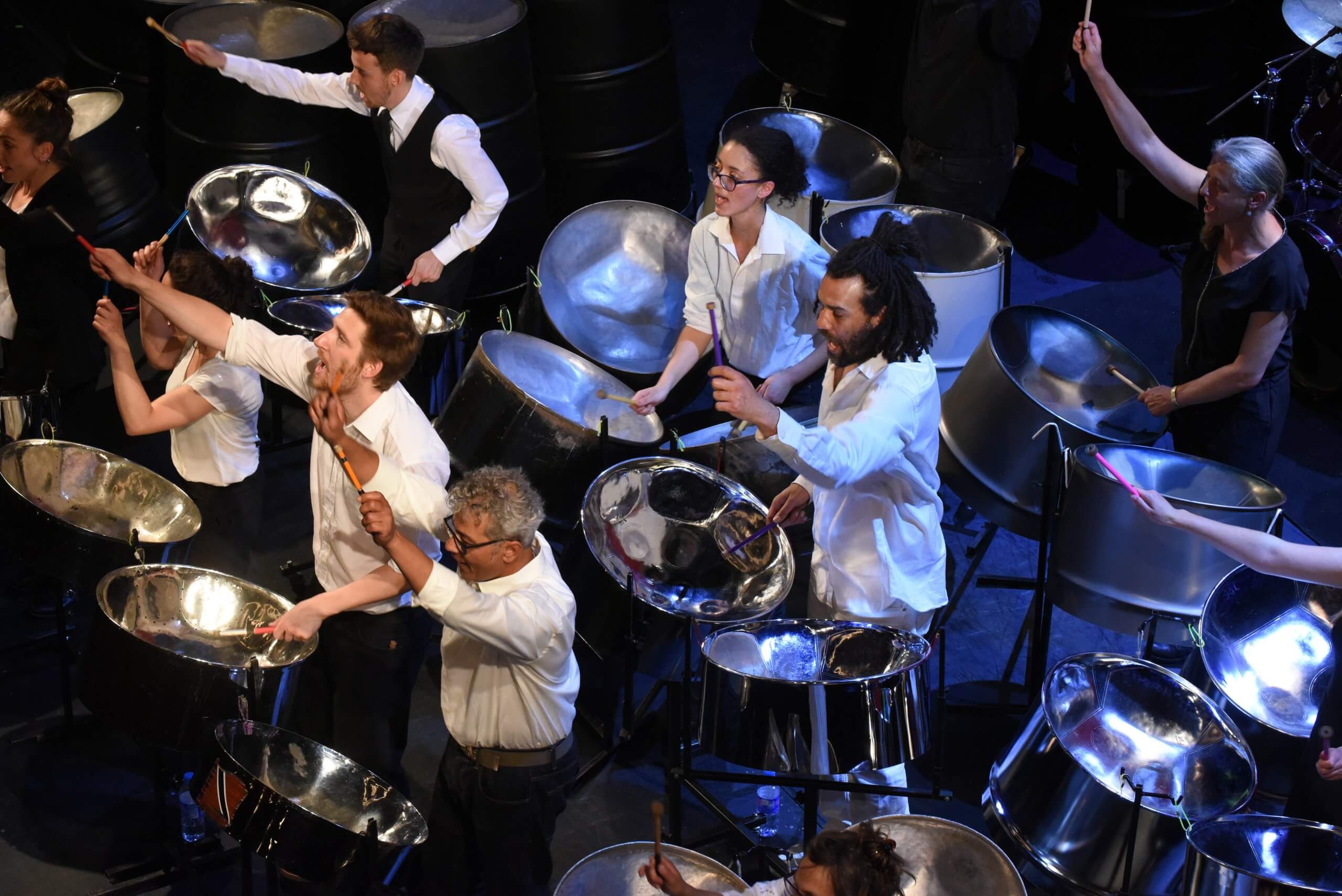 The Steel Band is a strong and assertive symbol of a cultural identity, which has become a national emblem. Originating from the black and indigenous Caribbean populations, the practice calls upon different steel instruments, offering a vast repertoire, from Caribbean calypso to classical works through pop and jazz.
Calypsociation is an association whose aim is to promote the practice of steel drum in France and abroad. Created in 1993, it brings together around a hundred players, divided into four orchestras (steelbands). Initiations, workshops and concerts are organized throughout the year. For more than twenty-five years, the association has been performing on-site and promenade concerts to give a unique experience.
Calypsociation offers a moment of celebration and joyful dance thanks to their conductors, who bring the Caribbean tradition of Trinidad and Tobago through a contemporary reinterpretation.