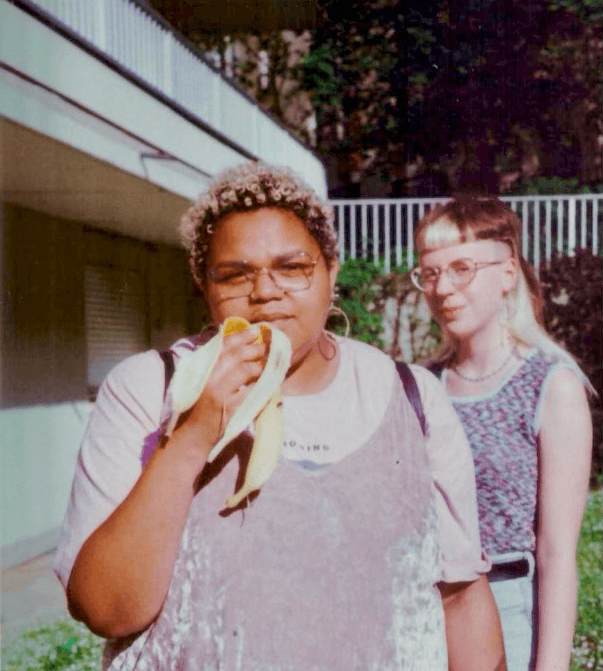 Batardes
de Garde
Collective
Batardes de Garde is an underground cultural collective founded by Violet Indigo and Kali Kalité.  Their DJ duo put together their love for the 2000's Kitsch aesthetic and a desire to promote cultural hybridity through music. Within the parties they organize, the duo seeks to build a Queer and safe space that defies the musical compartmentalization of parties that monopolyse Parisian nights. With their DJ sets mixed beyond limits, they are committed to creating a dancefloor of contrasting sounds that welcomes all, regardless of origin or gender.
Violet Indigo is a DJ whose inspiration comes from the fusion of genres and the subtle play of nuances. Resident DJ of "La Tchoin" hip hop parties, events dedicated to women and the Queer community, her eclectic mixes seek deeper bass and swinging rhythms ranging from RnB to Club music and Jungle.
Kali Kalité is an artist with multiple roots and shades. Lulled by Congolese rumba since childhood, her origins serves as the backdrop for her fiery sets. Her multicultural heritage has allowed Kali to assert her queer identity as a mixed race woman, drawing much of her inspiration from Shatta, Dancehall and Bouyon alongside the Hip-Hop/Rnb of the 2000s.