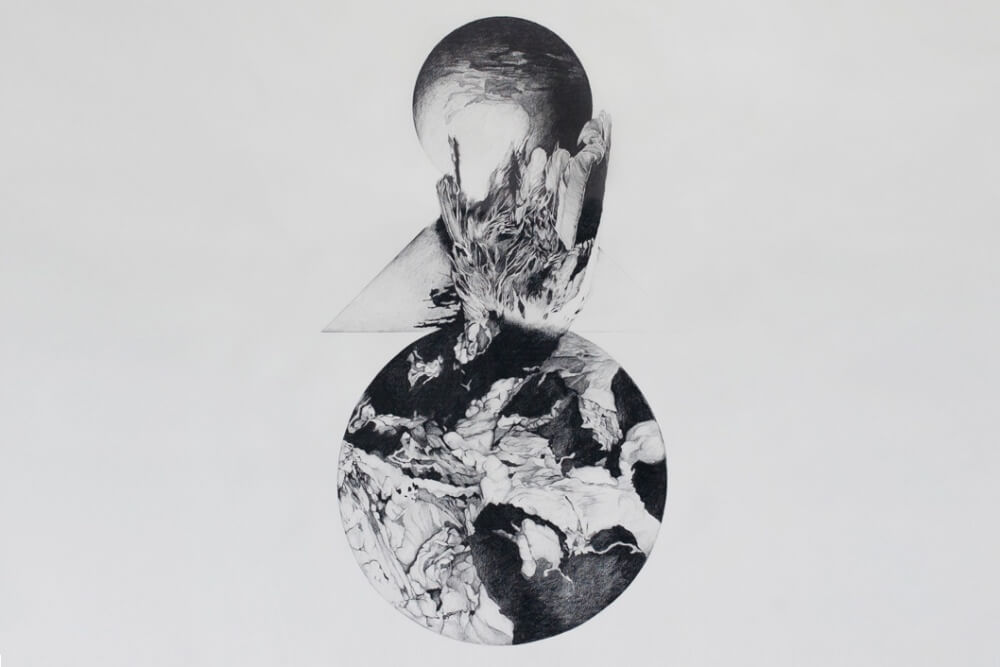 Patricia Perez Eustaquio
That Mountain Is Coming
From 23/06/2016 to 11/09/2016
Patricia Perez Eustaquio (b. 1977 in Manila, where she lives and works) has been invited to occupy one of Palais de Tokyo's spaces, the metopes, for her first solo project in Europe. Located on level 1 of the building, these quadrangular panels interspersed along the wall, enable the artist to create four large arrangements in relief. Composed of graphite drawings, textile fibres, pieces of painted copper or aluminium plaques, the various elements oscillate between the figurative and the abstract, playing with the visitor's perception as they gaze upon them from below. And so, at the heart of the geometric lines of the frieze of the metopes, organic forms – a particularity of the artist's work – exist side by side, evoking wilted blooms, carcasses, or crumpled paper.
Curator : Daria de Beauvais
Patricia Perez Eustaquio's in situ artwork is presented within the context of "Emerging talents from emerging countries" – an innovative programme to promote the vitality and creativity of Southeast Asia art scenes – set up in partnership with the Total Corporate Foundation.
Open every day except Tuesdays, from noon until midnight.
This exhibition benefits from the support of