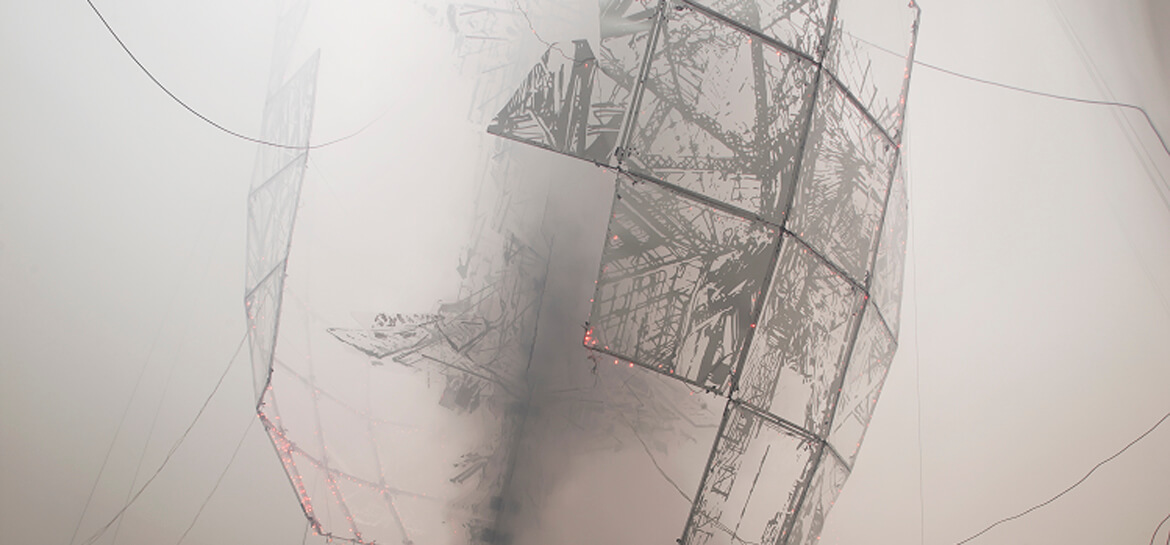 Lee Bul
Aubade III
From 20/10/2015 to 09/01/2016
As part of France-Korea Year, the Palais de Tokyo, in collaboration with the National Museum of Modern and Contemporary Art (MMCA) of Korea, is presenting an installation by Lee Bul (born in 1964, based in Seoul) entitled Aubade III. Inspirée de l'architecture et des utopies modernes du début du 20ème siècle, cette structure métallique met en scène la crise entre l'homme et la société ultra technologique.
Curators : Khairuddin Hori et KIM Hyoungmi
Biography
Lee Bul is a major artist from the Korean contemporary art scene today. In 2014, she was awarded the prestigious Noon Award for established artist at Gwangju Biennale, an accolade bestowed on artists regarded as being truly experimental in their practice. Lee Bul is most known to engage and push the boundaries and stereotypical perceptions on gender, beauty and humanity through performance, sculptures, installations. Her work has been presented on international institutions such as The National Museum of Modern and Contemporary Art, Seoul (2015), Mori Art Museum, Tokyo (2012), Museum of Contemporary Art, Sydney (2004), The Power Plant, Toronto (2003), Musée d'Art Contemporain, Marseille (2002), New Museum of Contemporary Art, New York (2002), Le Consortium, Dijon (2002), Venice Biennale, Venice (1999), Kunsthalle Bern (1999), and the Museum of Modern Art, New York (1997).