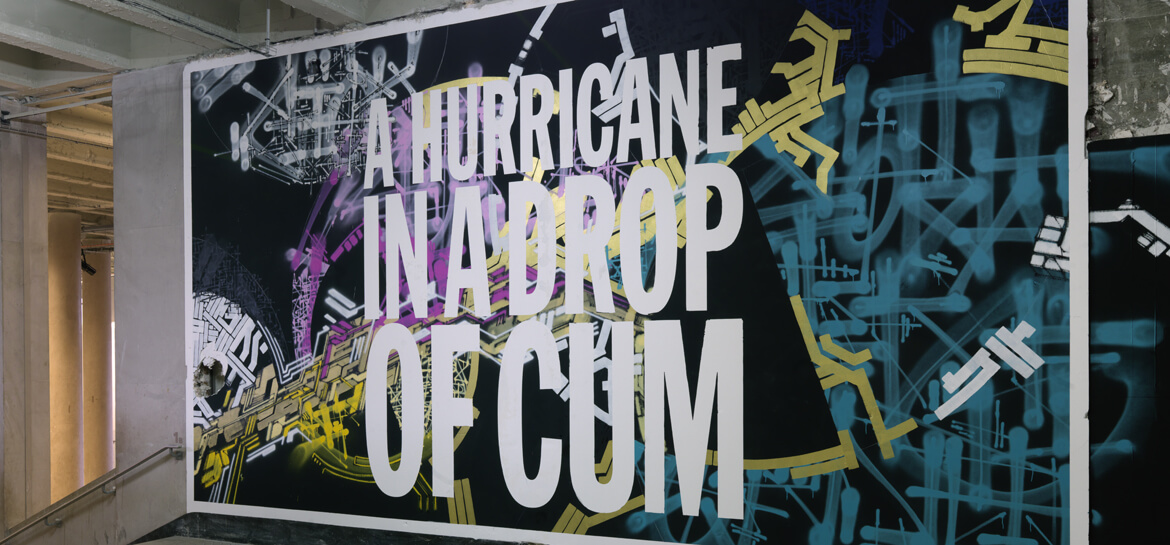 John Giorno
From 27/09/2012 to 31/12/2015
"John Giorno raises questions to an almost unbearable pitch, to a scream of surprised recognition. His litanies from the underworld of the mind reverberate in your head and ventriloquize your own thoughts."  – William S. Burroughs
John Giorno (b. 1936) was a major figure on the New York underground scene of the 1960s and in the Beat Generation, a time when he developed his poetry based on the cut-up method and composed his first sound poems. As early as 1965, to make poetry accessible to everyone, he founded Giorno Poetry Systems, a label that has issued around 40 albums, and in 1968 introduced "Dial-a-poem", a telephone poetry service offering audio poems.
Recognized as one of the most influential poets of his generation, John Giorno has constantly made his work spill over from the book. In the new areas of the Palais de Tokyo, he intervenes on the surfaces of the walls with a new chapter of his Poem Paintings, based on short fragments taken from his texts These short elliptical sentences are projected in large-sized letters on to the surface of a canvas or a wall to reaffirm their full expressive force, through an interplay of colors and shapes. The poem is taken off the page to be confronted with new contexts. In its turn this visual poetry, which makes the acidity of the word resonate by the use of strident colors, becomes pictorial space. The writing now becomes a drawing, and the word becomes an image.
The graffiti were carried out by Lek (French Kiss, LCA, GNS, RAW, 1984) and Sowat (Da Mental Vaporz).