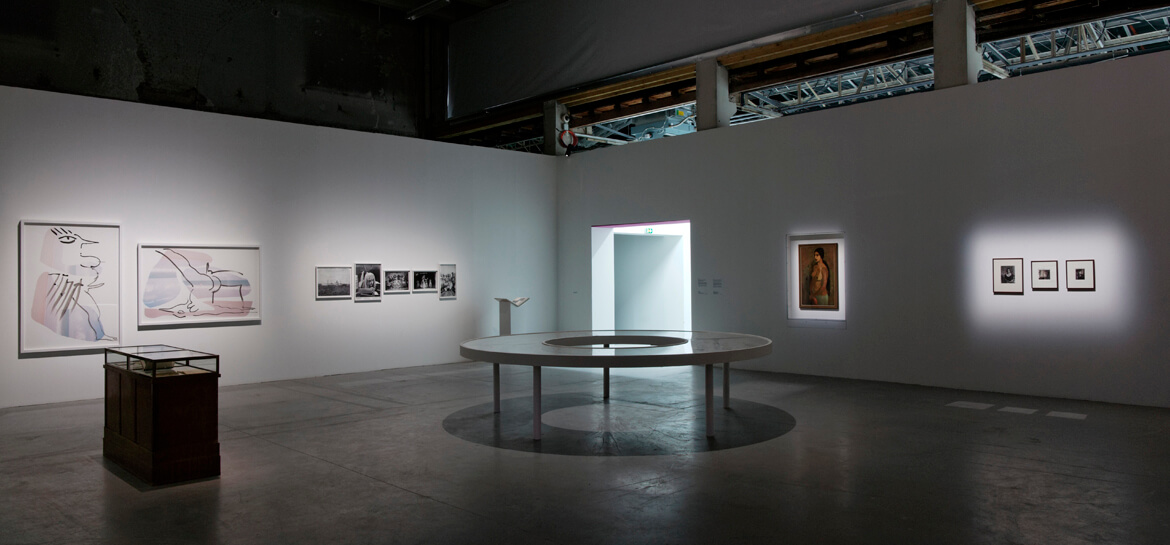 Companionable silences
From 20/06/2013 to 07/09/2013
In cosmopolitan Paris of the early to mid 20th century, artists put forward a plural, moving identity that questions Western authority.
In cosmopolitan Paris of the early to mid 20th century, artists put forward a plural, moving identity that questions Western authority.
Companionable Silences is an exhibition of a selected group of works by non-western women artists, all of whom lived and worked in Paris at different times from early to mid-twentieth century.
Each of them led distinctly cosmopolitan lives, actively arbitrating between disparate cultural and geographical spaces, demonstrating a remarkable self-consciousness of their own changing identities, navigating with confidence amongst issues of assimilation and acculturation. Artistically, they interrogated paradigms of Western authority, negotiating with established modes of representation, while devising room for their own formal approaches. What is witnessed is a dynamic interplay and interrelation, generated from a wide range of reference points.
Considered collectively, these works point to Modernism's cross cultural past, the place of Primitivism and Orientalism within the conversations of the Modern, and also the urgent need to account for certain material histories that have not been fully regarded. However, it is not simply an exercise to make room for artists who were excluded from historical narratives on the basis of gender or nationality, but rather an examination of the initial causes of their marginalization.
The exhibition is not a survey, nor an attempt to offer an "all-inclusive" global art history; it diverges from the tendency to think that "inclusion" is the overriding goal. It is a sketch, a step towards a broader field of enquiries, which seeks to address gaps in understanding by taking matters of cultural difference away from simplistic reactive critiques of Eurocentrism. It focuses on artworks and artistic lineages that are worthy of study in their own right, with particular attention drawn to the contexts in which the artists' ideas were formulated and executed.
Historical works are presented alongside contemporary pieces and archival material; all of which evoke the conditions of not only lives lived, but those, which are still being lived.
CURATOR
Shanay Jhaveri (b. 1985, lives and works in London and Mumbai) is the editor of Western Artists and India: Creative Inspirations in Art and Design (Thames and Hudson, 2013) and Outsider Films on India: 1950 – 1990 (The Shoestring Publisher, 2010). He has curated film programs for the TATE Modern, Iniva and the LUX/ICA Biennial of Moving Images. Jhaveri graduated from Brown University in 2007 concentrating in Art Semiotics and the History of Art and Architecture, and is currently a PhD student at the Royal College of Art London.
WITH
Saloua Raouda Choucair, Tarsila do Amaral, Zarina Hashmi, Camille Henrot, Adolf Loos, The Otolith Group, Amrita Sher-Gil, Umrao Singh Sher-Gil
With the support of R. & S. Nanavati Charitable Trust No. 2, Amrita Jhaveri and the Fluxus Fund.