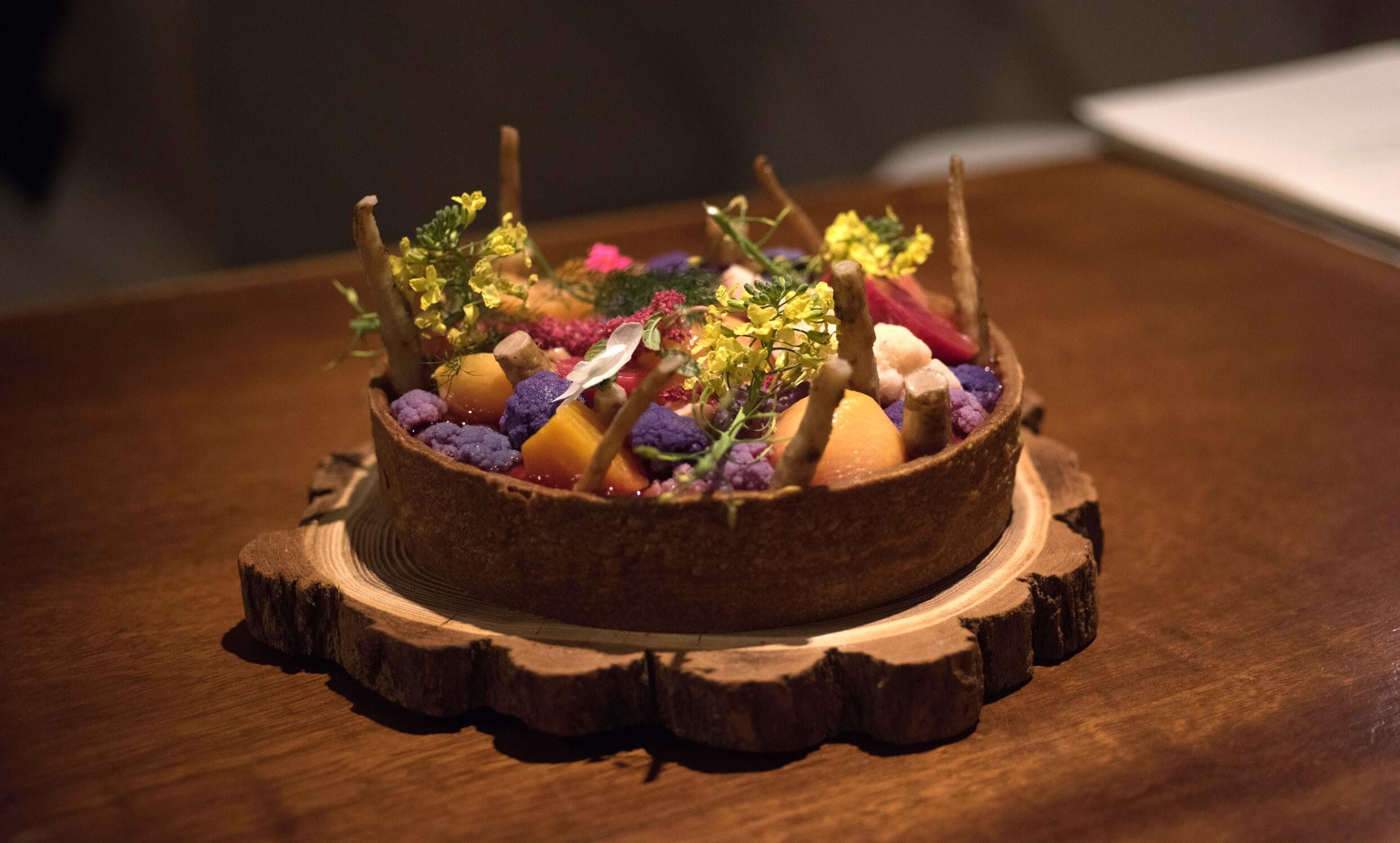 The Dinner
On 20/11/2019, from 7:30pm to 11pm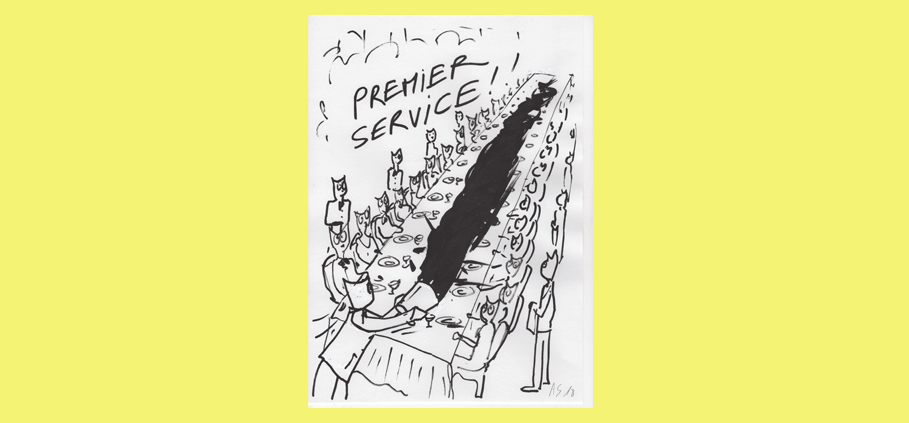 At the occasion of the exhibition
Future, Former, Fugitive
the Palais de Tokyo is inviting you to a table of artists or collectives of artists who have made shared feasting a part of their experimental spaces.
On the programme of this performance dinner:
– the harvestings and culinary creations of Fabien Vallos & Noémi Koxarakis, Ryoko Sekiguchi & Sugio Yamaguchi and The Soft Protest Digest
– the performances, in the form of appetizers, by Fabienne Audéoud, A Constructed World, Violaine Lochu and Anne Le Troter.
This meal can be seen as a manifesto in favour of short circuits, as well as reasoned and reasonably cultivated products.
This frugal-future is emphasised by the prequel to the exhibition "Future, Former, Fugitive" in Pierre Joseph's Mur de mûres (Wall of Blackberries).
Original crockery has been designed by the students of the École Supérieure d'Art et de Design TALM-Le Mans (2nd year), under the guidance of Natsuko Uchino and Olivier Chouteau.
The aprons have been conceived by the artist Marc Camille Chaimowicz, as part of the exhibition "Future, Former, Fugitive" (production: We Do Not Work Alone).
The Banquet is set in the ongoing long-term story linking art and cooking.
Futuristic banquets ranging from the most conceptual experimentations of a new generation of chefs, accustomed to molecular cookery or experiences neighbouring on performance, which Nicolas Bourriaud brought into the museum at the occasion of the "Cook Book" exhibitions, without forgetting ephemeral restaurants experiments signed by Matta Clark or Spoerri during the 1970s in New York and Düsseldorf, cooking has long been a playground for artists. Today, the question of the living world and the long term, but also the processes and the experiences coming alongside a finished work, are questions that drive on many contemporary artists. This clearly allowing for bonds to be tied more closely between art and cooking, or between artists and cooks.
Presentation of the participants:
Fabien Vallos is a curator, philosophy lecturer and research coordinator at the École Nationale Supérieure de la Photographie in Arles. He founded the publishing house Mix in 2006. In collaboration with the artist and filmmaker Noémi Koxarakis, who has turned the apprenticeship of skills into one of her modes of working, he regularly organises banquets. They are addressed just like artworks to guests and to institutions.
Ryoko Sekiguchi is a translator, poet and writer. After Fade and L'Astringent, in 2018 she published Nagori, with P.O.L, which puts the taste of late autumn into words. She regularly works with Sugio Yamaguchi, the chef at the Botanique in Paris.
The Soft Protest Digest is a research collective bringing together the Danish farmer and artist Nickie Sigurdsson with the duo of French designers Adel Cersaque. By focusing its work on the history of food, agriculture and the social and political relations that make up a dietary culture, the group's aim is to conceive resilient eating habits, both from an environmental and cultural point of view.
A Constructed World is a collaborative project which has been led by Jacqueline Riva and Geoff Lowe since 1993. Their performances proceed through the imaginative use of unarticulated (preverbal or animal) languages, via addresses made to eels or songs in unison. They regularly work with the theoretician and publisher Fabien Vallos in the context of their large-scale participatory banquets.
Violaine Lochu's work is an exploration of the voice as a vector for encounters and metamorphoses. During long periods of immersion in specific milieus, she collects various sonic and visual materials from which she creates performances, sound installations, videos and publications. Her practice is transdisciplinary, taking in the field of contemporary art, experimental music and sound poetry.
As a painter, performer and videomaker, Fabienne Audéoud has for twenty years been examining power relationships. "What interests me is what a work does to the people who look at it and to the broader context in which it acts: how it performs".
Anne Le Troter has made of language her raw material. This is a language made up of voices often cramped by constraints, for example when she makes use of the ready-made turns of phrase of telephone interviewers, the jargon of dental prosthetists or the normative litany of political pollsters.
The meal contains meat and fish as well as the following allergens:
Aperitifs: cereals containing gluten, shellfish, fish, dairy-based products, celery.
Starter: cereals containing gluten, eggs, fish, dairy-based products, nuts, mustard.
Main: dairy-based products, shellfish, molluscs, nuts, fresh herbs (coriander, ginger, garlic…).
Entremets and Dessert: cereals containing gluten, milk, nuts, honey, pollen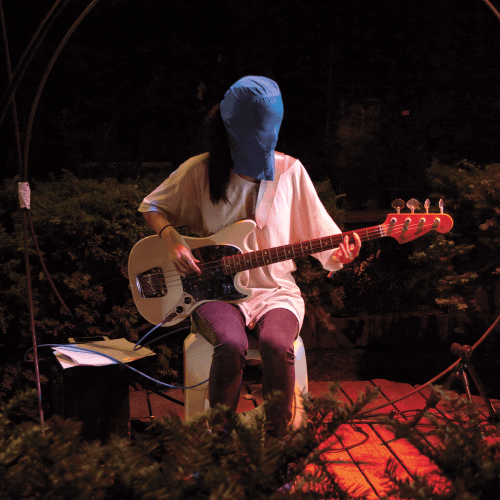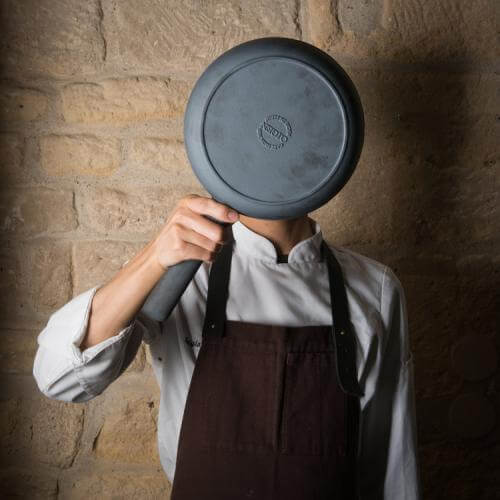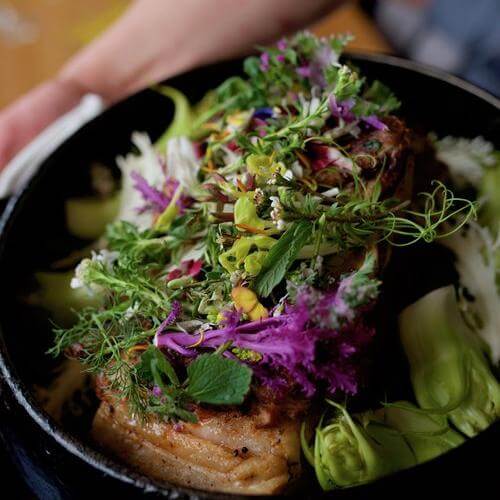 The Palais de Tokyo warmly thanks the students of the workshop MAGMA at the Ecole Supérieure d'Art de Design, TALM – Le Mans (2nd year) for their creativity and the Domaine Orenga de Gaffory for its support.