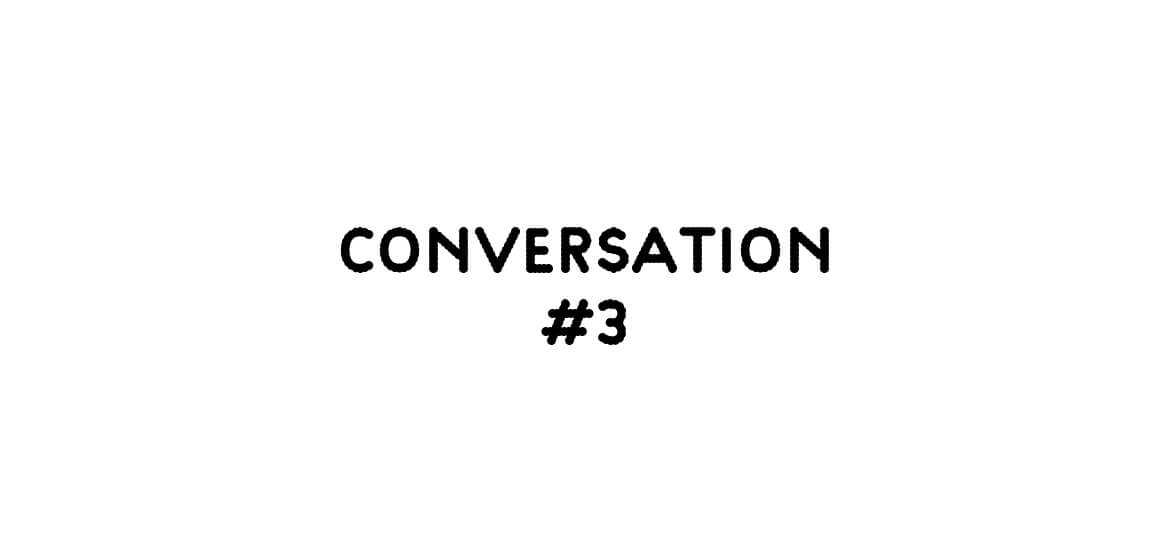 Conversation #3 As part of Tino Sehgal's "carte blanche" exhibition
On 15/12/2016, from 7:30 p.m. Visitors to the carte blanche to Tino Sehgal are welcomed to stay and visitors arriving any time after 8 p.m. should use the administrative entrance to the the left of the main entrance. _ Until 10:30 p.m. _ No tickets or reservations necessary.  
" Experience: A state of mind "
With: Frédérique Aït-Touati, Vinciane Despret, Dorothea von Hantelmann
A cycle of three encounters in partnership with the French Institute, coordinated by Rebecca Lamarche-Vadel and Mathieu Potte-Bonneville.
Frédérique Aït-Touati is born in 1977 and lives and works in Paris. Director and scientific historian, she explores the linkages between science, literature and politics and focuses on how to develop a sensitive knowledge by performance and arts. Her work was presented at Théâtre Nanterre-Amandiers, at Théâtre du Passage in Switzerland, at ZKM in Germany, in London, at Kitchen in New York and also in Canada. She has been working with the philosoph Bruno Latour for more than ten years and develop together different theatre and performative writing forms to make the scene a way to test new hypothesis. CNRS Reseracher, she also lectures at l'École des Hautes Études en Sciences Sociales and heads SPEAP, an experimental program for political arts. She is the author of Contes de la Lune, essai sur la fiction et la science modernes (Gallimard, 2011).
Vinciane Despret is a philosoph and a psychologist. Since 1991, she is working in the department of Philosophy at Université de Liège, where she is a professor as well as at Free University of Brussels. Her research first focused on the relationships created (or not) by scientists with animals, which lead her to explore other forms of knowledge created by these relationships (Que diraient les animaux si on leur posait les bonnes questions ?, 2012). She was scientific curator of the exhibition "Bêtes et Hommes" at Grande Halle de la Villette in Paris in 2007-2008. Her works also led her to study the ethnopsychology of emotions. Following this last research, she has focused on how people – today and in our culture – often maintain inventive relationships with their dead and how social science attempts to theorize these experiences in a less inventive way (Au bonheur des morts. Récits de ceux qui restent, 2015).
Dorothea von Hantelmann is an art historian and curator, based in Berlin. She was documenta Professor at the Art Academy/University of Kassel where she lectured on the history and meaning of documenta. Her main fields of research are contemporary art and theory as well as the history and theory of exhibitions. She is currently working on a book that explores art exhibitions as ritual spaces in which fundamental values and categories of modern, liberal and market based societies historically have been, and continue to be practised and reflected. She is author of How to Do Things with Art, a book on performativity within contemporary art and co-editor of The exhibition. Politics of a ritual.