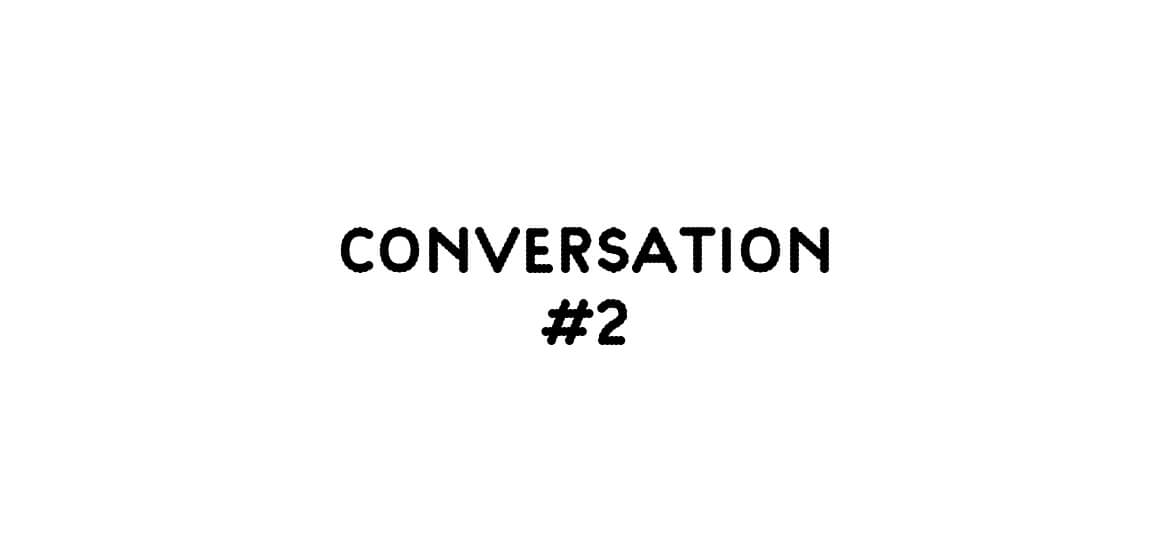 Conversation #2 As part of Tino Sehgal's "carte blanche" exhibition
On 14/11/2016, from 7:30 p.m. Visitors to the carte blanche to Tino Sehgal are welcomed to stay and visitors arriving any time after 8 p.m. should use the administrative entrance to the the left of the main entrance. _ Until 10:30 p.m. _ No tickets or reservations necessary.  
" Presence: A state of play "
With: Alain Della Negra and Kaori Kinoshita, Apichatpong Weerasethakul, Céline Minard
A cycle of three encounters in partnership with the French Institute, coordinated by Rebecca Lamarche-Vadel and Mathieu Potte-Bonneville.
Kaori Kinoshita is born in 1970; Alain Della Negra is born in 1975. Since 2005, the collaboration between the two artists questions the relationships of people with their virtual doppelgangers or avatars (the documentary feature film The cat, the reverend and the slave, released in 2010). From cyborg to mutant, they enjoy imagining possible scenario of anticipation by playing with devices close to cinema-vérité (Bonheur Académie, released in 2017). Their movies are shown in festivals (Belfort, Rotterdam, Lisbonne, FID à Marseille) and on TV (France 2, Canal+) or even available on DVD (Ecart production, Capricci). They often take part to group shows in France and abroad (Musée d'Art moderne de la Ville de Paris, Centre Pompidou, Jeu de Paume, Palais de Tokyo, Fondation Ricard, IAC in Lyon, Casino du Luxembourg, Haifa Museum of Art).
Apichatpong Weerasethakul has mounted exhibitions and installations in many countries since 1998. Often non-linear, with a strong sense of dislocation, his works deal with memory, subtly addressed personal politics and social issues. His art projects and feature films have won him widespread recognition and numerous festival prizes (two prizes from the Cannes Film Festival). In 2005 he was presented with one of Thailand's most prestigious awards, Silpatorn, by the Thai Ministry of Culture. In 2011, the French Minister of Culture bestowed on him the medal of Officier de l'Ordre des Arts et des Lettres. Apichatpong is also one of 20 international artists and filmmakers commissioned to create a short film for the United Nations High Commissioner for Human Rights to mark the 60th anniversary of the Universal Declaration of Human Rights. In 2012, he is invited to participate in Documenta (13), in Kassel. Apichatpong also received the Sharjah Biennial Prize in 2013, the Fukuoka Prize, Japan in 2013, the Yanghyun Art Prize in 2014 and in 2016 a retrospective of his films was presented at Tate Britain, UK. Apichatpong currently works and lives in Chiang Mai, Thailand.
Winner of the Inter price (2004) for her book Faillir être flingué, Céline Minard is also the author of Dernier Monde (2007), Bastard Battle (2008), and So long, Luise (2011). She is today considered to be one of the most original voices of contemporary literature.
Other conversations:
Thursday December, 15:
" Experience: A state of mind "
With: Frédérique Aït-Touati, Vinciane Despret, Mathieu Potte-Bonneville