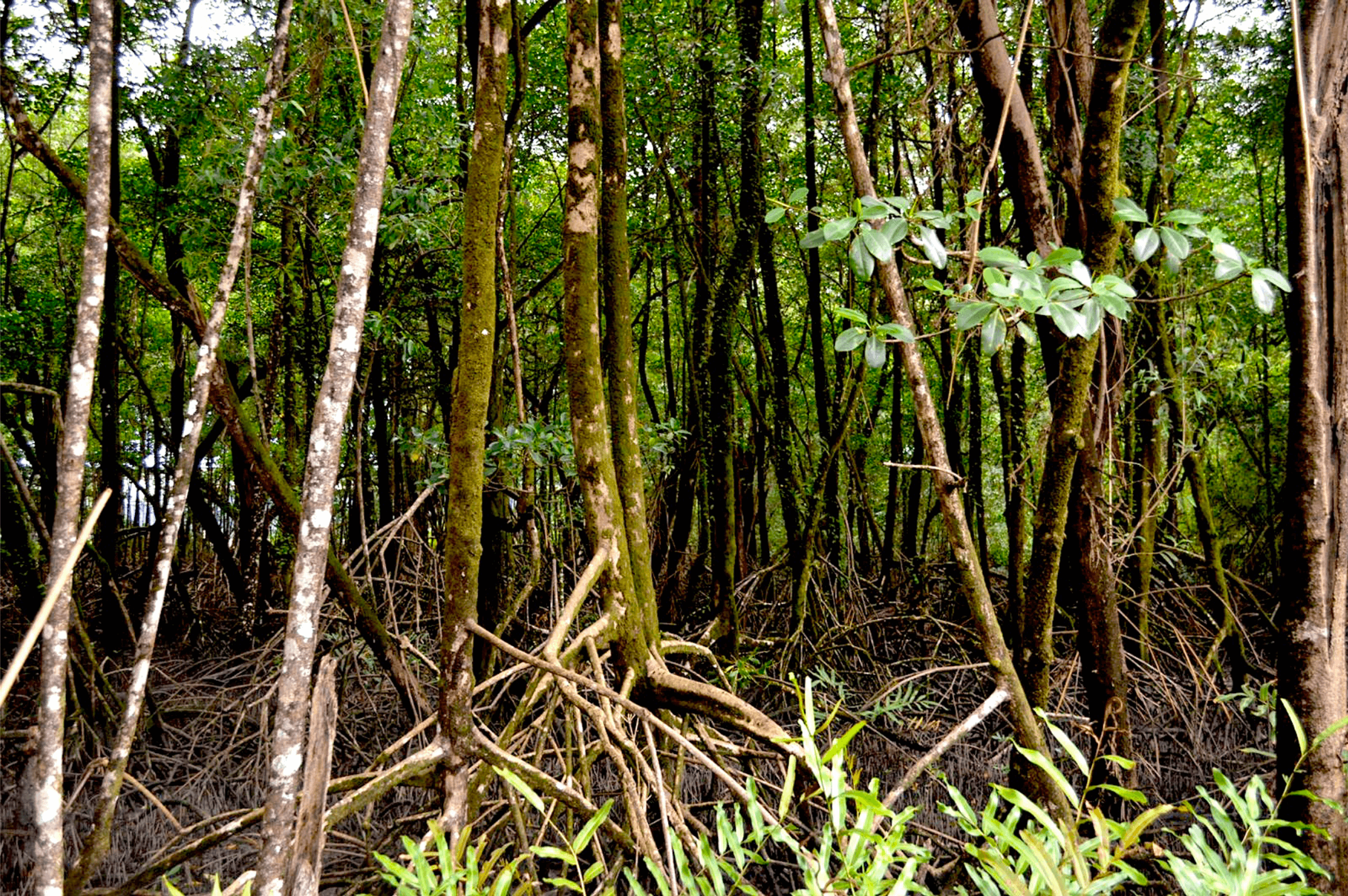 AFRIKADAA: The Silent Revolts
From 18/12/2021 to 19/12/2021
A live editorial act
This new issue of AFRIKADAA proposes a reflection on the Silent Revolts in the West Indies-Guyana and the Indian Ocean, and the relationship between art and activism. This editorial space as a space of refuge punctuated by different photographs of mangroves in which activists, artists and researchers bring us their warlike responses as diverse as the art-militant melee is direct and complex. A particular focus on the work of Guadeloupean artist Jay Ramier, of black music as an act of resistance, announcing the upcoming opening of his solo exhibition Keep Burning Fire/Gadé Difé Limé at the Palais de Tokyo.
The voices expressed through AFRIKADAA today fill a gap between the colonial continuum of discourse and local resistance practices, and show that continuing to speak of "us" without "we" demonstrates a global misunderstanding of discriminatory and postcolonial issues. AFRIKADAA thus stands out as a rock of resistance to practices of legitimization of power. We have tried to respond to this in this new issue of the AFRIKADAA magazine, which freely dreams of piercing the walls of current emancipation in order to fully blow and then let the sulphur flow. "Duty to blow, we will not be a crushed generation" – Édouard Glissant
"Capitalism is the mortal enemy of activism – the poison of revolts."
The live editorial act of the last issue of the magazine AFRIKADAA on the theme "silent revolts" within the Palais de Tokyo will be thought as a field of experimentation, trembling, rumbling, punctuated by messages to the sound of percussion where tradition and modernity are questioned, rethought, translated and found in the space of refuge of the mangrove; where the invited artists will question a poetics of the relationship, immateriality and the act of performing a magazine.
Through a landscape of lianas and a series of suspended flags created by artist Jay Ramier to poetically and politically revisit the flag of Guadeloupe, AFRIKADAA's guest artists will shake the walls of the Palais de Tokyo with shouts, chants, readings, musical sessions, and performances, which will follow the rhythms of texts from the new publication whispered/screamed and mixed like a collective jam session.
In doing so, this event will be an opportunity to enter into dialogue with the exhibition of the artist Jay Ramier (Keep Burning Fire/Gadé Difé Limé) and to consider forms of sharing through gesture, awakening and energy via performance where sound narratives will resonate at the heart of the program proposed by the curator Pascale Obolo.
Artists