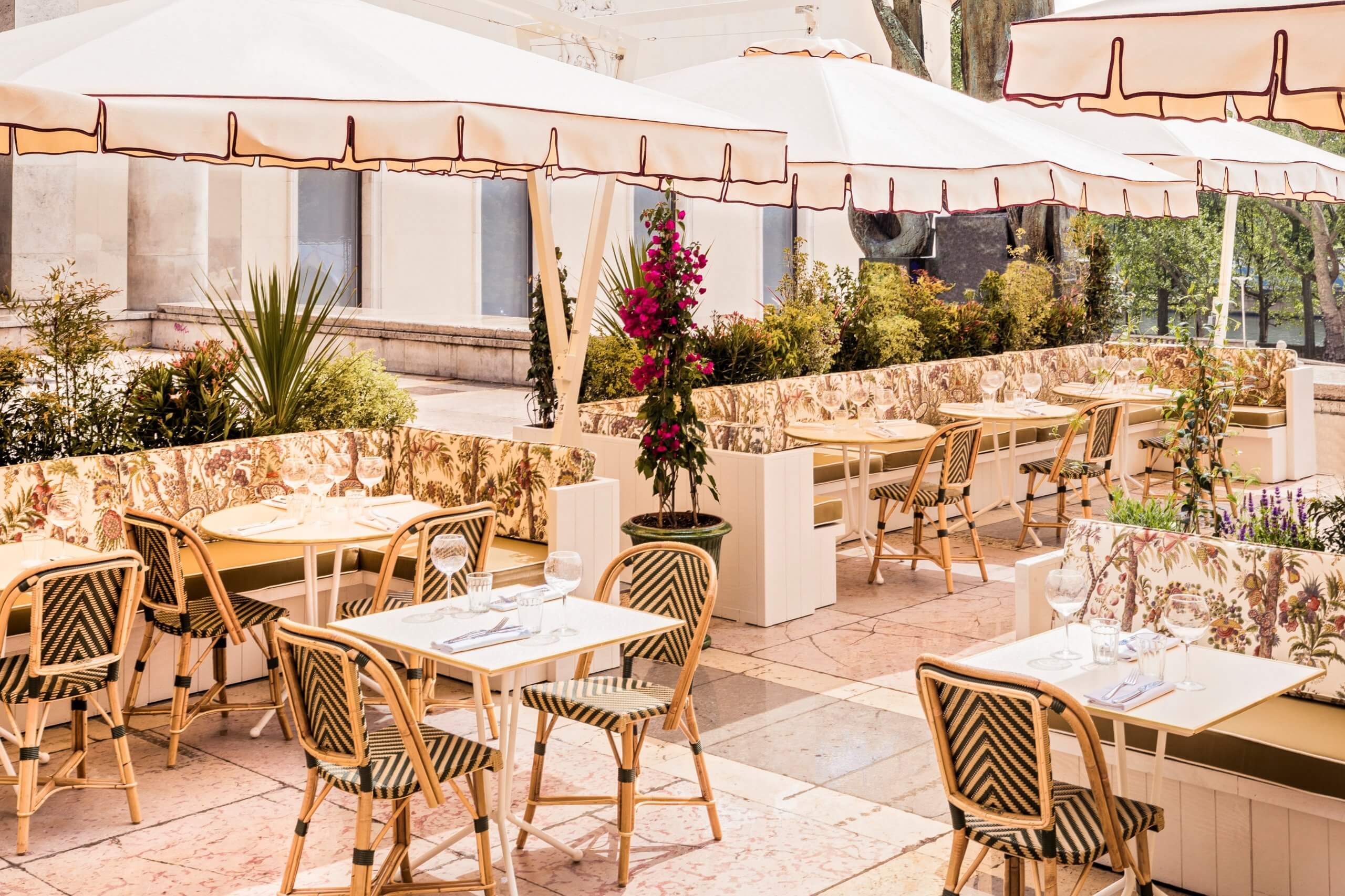 Bambini
Warm, elegant and delicious, discover our "cantina" at the Palais de Tokyo
Open 7 days a week
The menu  •  01 40 70 86 08  •  Contact

Lunch : Monday to Friday 12:00 – 15:00
Dinner : Monday to Friday 19:00 – 02:00 (last order at 11pm)
Weekends : 12:00 to 15:30
At the Palais de Tokyo, carefree and laughing Italy lives its life, with fiesta, bellezza and pasta. A crazy project with a popular and good-natured accent from the Paris Society family, temple of celebration and regalade.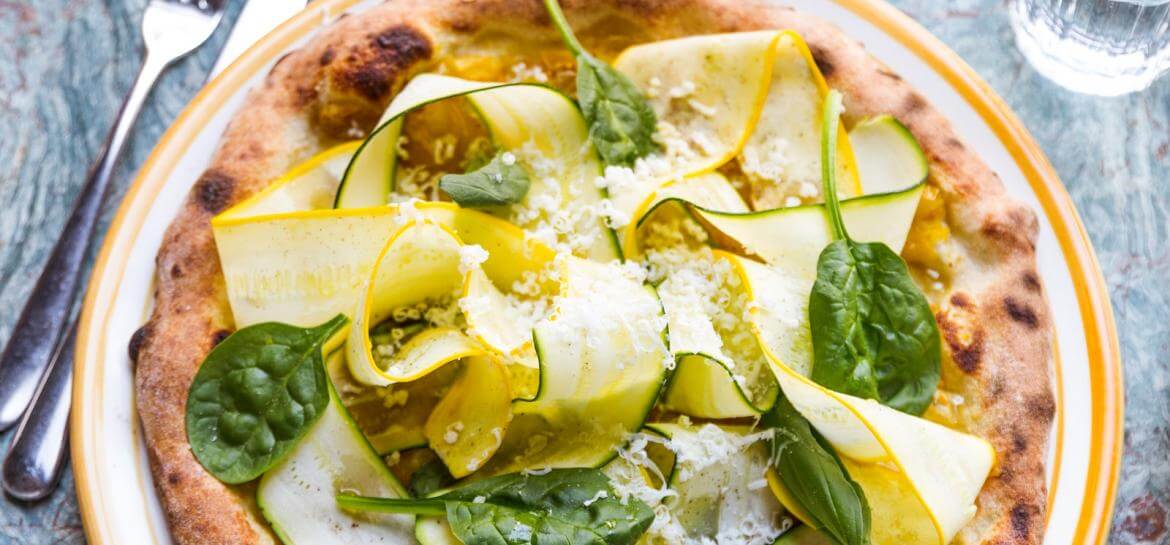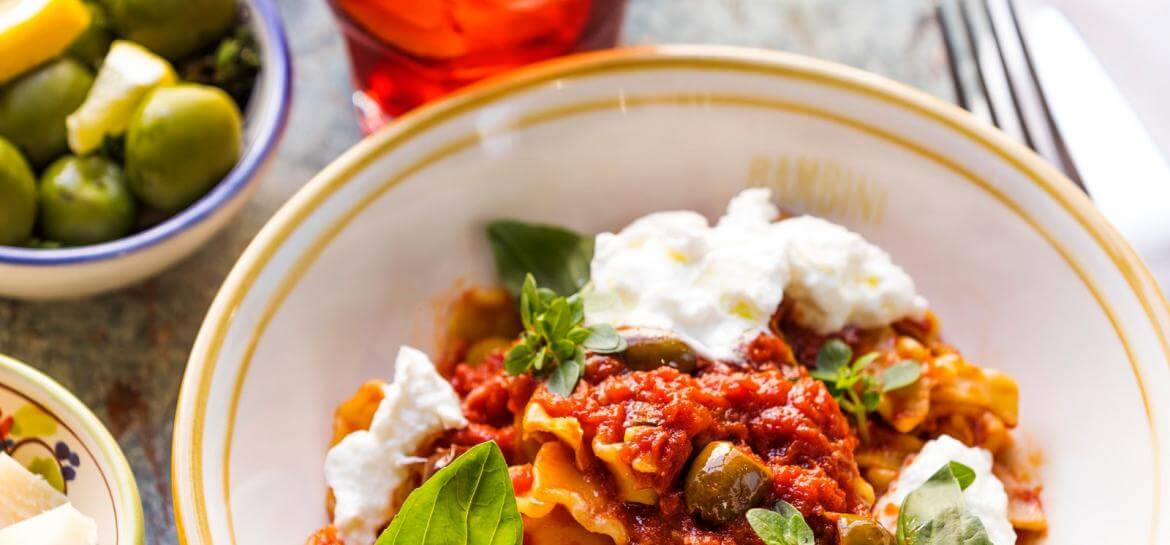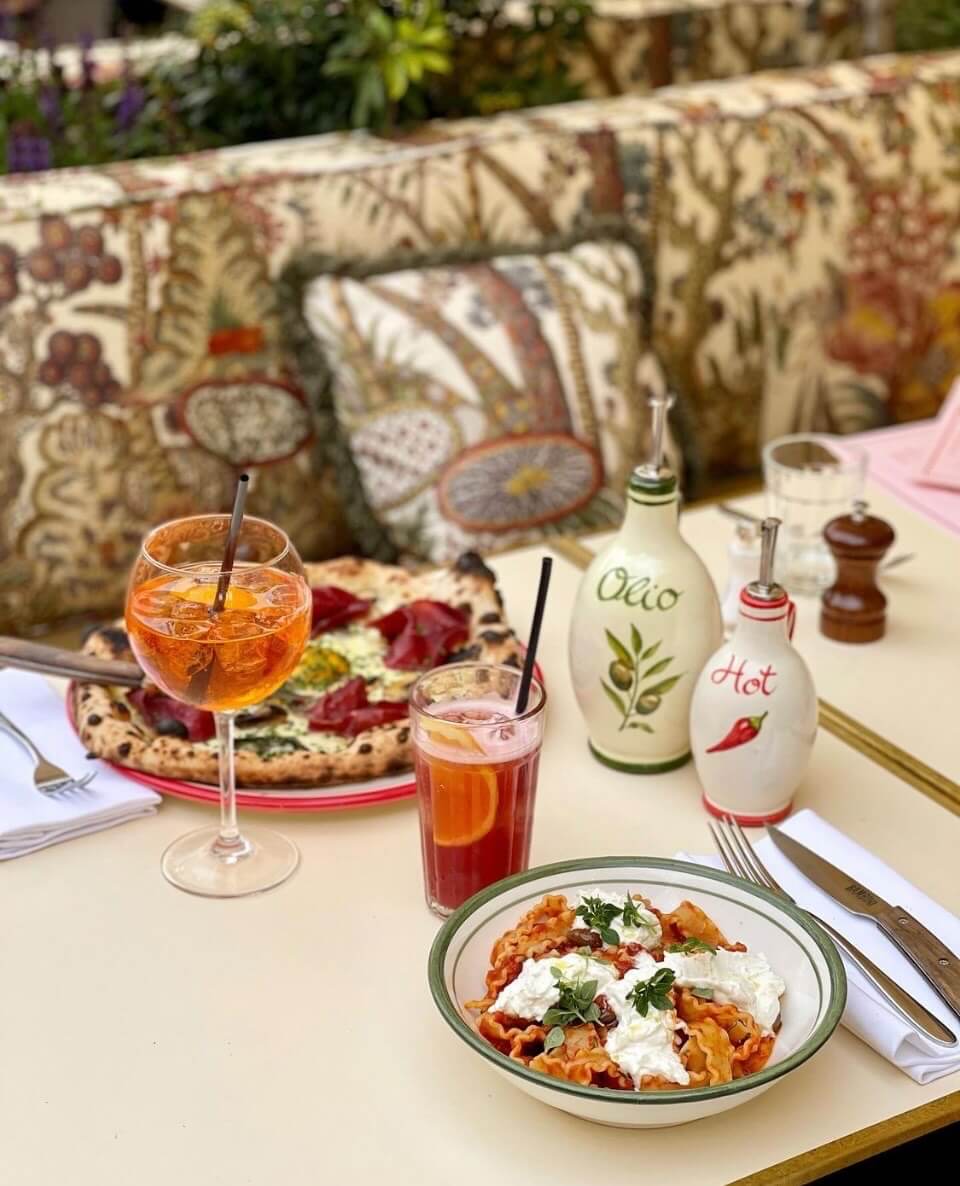 Uncomplicated, easy, and fully joyful, this popular, festive and timeless neo-cantine is the temple of evenings with friends, family brunches and business lunches, noon and night.
Inside, it's sunny, free and generous Italy that welcomes you, with giant hanging chandeliers, high and low tables, intimate or sharing, with shapes and curves worked to give an enveloping and warm feeling.
Outside, on the square in front of the Palais de Tokyo, the table will look like an Italian aperitivo, generous with refreshing cocktails and cicchetti, the famous tapas of the boot.