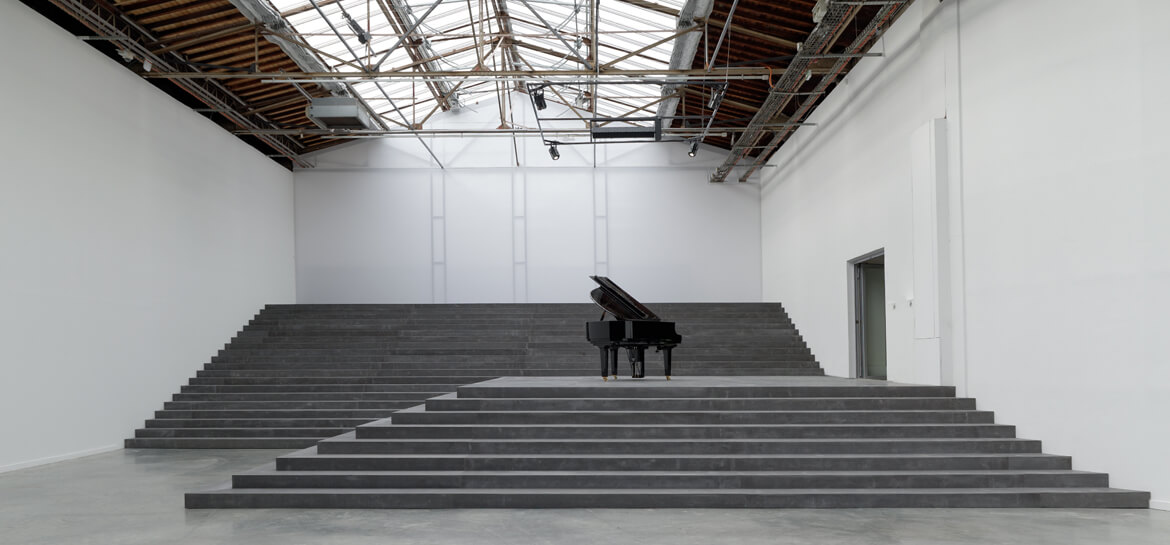 Philippe Parreno
Anywhere, Anywhere Out of the World
From 22/10/2013 to 11/01/2014
Philippe Parreno, one of the most original figures of the international art world, has radically transformed the monumental space of the Palais de Tokyo. In response to its carte blanche invitation, Parreno has devised an exhibition driven by his dialogue with architecture and with the notion of the exhibition as a medium in its own right. ANYWHERE, ANYWHERE OUT OF THE WORLD celebrates an artist whose works, ideas, and approach exercise considerable influence and have irrefutably reshaped our idea of art.
Philippe Parreno orchestrates his exhibition at the Palais de Tokyo along the lines of a dramatic composition where the spectral presence of objects, music, lights, and films guide and manipulate the visitor's experience, offering a journey through his works, both old and new, transforming this monologue into a polyphony. Philippe Parreno plays with symbols, words, and sounds, to alter the visitor's perception of the space. His meticulously mastered script metamorphoses the building itself into a quasi-living, perpetually evolving organism, into an automaton.
Since the 1990s, Philippe Parreno's reputation has been built on his work's originality and on the diversity and variety of his practice, including film, sculpture, performance, drawing, and writing. He views the exhibition as a medium, an object in its own right, an experience whose every possibility he seeks to explore.
The Palais de Tokyo is one of the few spaces in which such an experience of these epic proportions  experience can occur. Parreno will be the first artist invited to occupy the entirety of the Palais de Tokyo's expanded space of 22,000 square metres.
Philippe Parreno lives and works in Paris.
With th support of